Rokform Team Sponsored Athletes & Celebrities
Johnny O'Mara
6-Time National MTB Champ
Johnny O'Mara is the 1983 AMA 125cc Motocross National and 1984 AMA Supercross Champion, a 4-time Motocross des Nations Champion, a 6-time National Masters Cross Country mountain bike champion.
"Whether training with it or using it for navigation, the bike mount puts the phone right in front of you," states six-time Masters XC national champion Johnny O'Mara of the Rokform BikeMount. "It's a great, solid product, and I don't have to worry about my phone if I'm out on a 30 mile training ride."
Jeremy McGrath
7-Time AMA Supercross Champion
With seven Supercross titles - a feat no other racer in Supercross history has even come close to, two additional 125 Western Region Supercross Championships, one 250 Outdoor National Championship and two FIM World Supercross Championships, most within this spectacular sport feel Jeremy McGrath helped catapult the sport of Supercross into the mainstream.
"I am telling you, the Rokform iphone bike mount takes it to another level! Music, Strava, Calls ect. It'll change your ride!"
Team Rokform
Orange County's Largest Cycling Organization
Since inception, Team Rokform has won several state and national titles and is currently sponsored by more than 20 companies that all have a passion for cycling.
Based out of the Rock N' Road Cyclery stores in Orange County, California, Team Rokform attracts experienced riders and racers as well as beginner and recreational cyclists.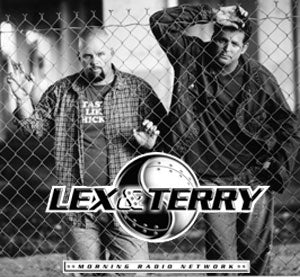 Lex & Terry
Morning Radio Show Hosts
Lex and Terry had the number one morning show in Jacksonville, with a mix of frank relationship talk, sports (including Sam Kouvaris of WJXT), news from "total news babe" Andrea Pilcher, and sometimes music from such artists as AC/DC and Danzig.
Lex and Terry are strong advocates of the Rokform brand and promote Rokform's usefulness on their talk show, check out lexandterry.com for more info.
Team
With such athletes as Johnny O'Mara and Sunny Garcia Rokform Team members are industry pro's who know what they need to help their life be a little bit easier. Rokform is proud to sponsor these nobel warriors!
Artists
Rokform Artists are industry pro's who endorse our products through ease-of-use when in the studio or general function when they are on tour, always a fun group of people and they promote our product well, whether its from the Smashing Pumpkins or Skrillex, Rokform is there when they need it. Thanks guys!