Windshield Suction Mount
333501
$39.99 USD
210 degrees of tilt and 360 degrees of rotation
Patented RokLock Mounting Interface
Ultimate Hands Free Experience
Advanced Suction Technology
Access GPS with ease

Frequently Asked Questions

What happens when I order?

As soon as you place your order we will start preparing your order for shipping.
You will get a confirmation email right away. As soon as we start preparing your order you will get a second shipping email with a tracking number.
Within 5 business days you will be able to start enjoying your new Rokform Product.

What if I change my mind?

We have a 60 day 100% Money Back Guarantee. To learn more about this guarantee please see our Return Policy.

What if I have a problem?

We have a 2 Year Warranty to make sure that you have the best Rokform experience. Our Customer Service team is here to help drop them a line using our Help Desk.
---
 ULTIMATE HANDS-FREE EXPERIENCE
Avoid spending your hard earned money on a Hands-Free ticket! Use the Rokform Suction mount to access your GPS or music, screen or answer calls safely. Arriving to your destination is half the fun when you cruise with the Rokform Suction Mount. Use your smartphone as your guide- simply snap your device on, input your endpoint to your favorite navigation app and you are good to go. With the Rokform Suction Mount, you will always arrive safely and on time.
---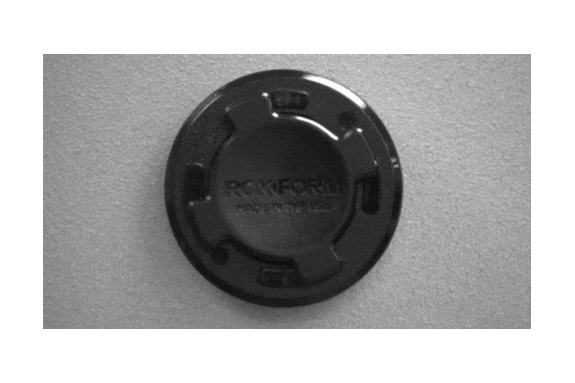 THE #1 PHONE MOUNTING SYSTEM
The Windshield Suction Mount features Rokform's signature integrated mounting system (RokLock). Our 4 point twist and lock system ensures that your phone stays mounted until you are ready to release it.
---
 UNRIVALED ADJUSTABILITY
The arm on the Rokform Suction Windshield Mount features a 210 degree tilt and 360 degree turn and rotation ball for ideal viewing angles.
---
 ADVANCED SUCTION TECHNOLOGY
The incredibly strong Suction pad used on the Rokform Windshield Suction Mount allows you to quickly and efficiently mount your device to any flat, non-porous surface.
---
 YOUR CHOICE
Your Rokform Windshield Mount, is extremely versatile and allows you to rotate between portrait and landscape angles.
Great product
This is my 2nd one .. the last one I purchased about 3 or more years ago and use it everyday off and on the windshield 5 to 6 days a week
Windshield suction mount
Very sturdy mount. No vibrations while driving. The phone stays in the position you put it in. Very strong suction.
Bmx ready
I do really like this case and mounting system. I primarily use the system for training. The window mounting system I use when I ride share and it works better then any system I had used previously. I highly recommend ROKFORM!
Rokform suction mount review
Bought this because I saw them on DDE, they really live up to the hype. Thanks for the awesome product!
Windshield suction mount
It stays put even going over the bumps at 40 mph
WINNING
My service truck rides rougher then a bull the great JB Mauney would ride. And it's still holding on great! Only think I don't like is that the end piece where the swivel is that the phone actually mounts to, does not get tight enough. Have to use 2 handed to mount and unmount the phone, otherwise it spins.
The best yet!
I paid more but it was well worth it. I even purchase the windshield mount for my car also. I purchase the motorcycle mount.
Suction cup windshield mount
This so far has worked so great for me, super sturdy product that hasn't fallen off yet, even with temperature change the suction has not been lost!