Belt Clip
335499
Utilizes Rokform mounting system to keep your Phone close by your side
Just a quarter turn and your Phone is locked in place on your belt, or where ever you place the belt clip - like a purse or gym bag
Can be used as a bottle opener, without removing your phone from the Belt Clip
Compatible with all Rokform mountable Phone Cases
Designed in California

Frequently Asked Questions

What happens when I order?

As soon as you place your order we will start preparing your order for shipping.
You will get a confirmation email right away. As soon as we start preparing your order you will get a second shipping email with a tracking number.
Within 5 business days you will be able to start enjoying your new Rokform Product.

What if I change my mind?

We have a 60 day 100% Money Back Guarantee. To learn more about this guarantee please see our Return Policy.

What if I have a problem?

We have a 2 Year Warranty to make sure that you have the best Rokform experience. Our Customer Service team is here to help drop them a line using our Help Desk.
---
 THE #1 PHONE MOUNTING SYSTEM
Perfect for use with your active lifestyle, the Rokform Belt Clip keeps your phone in reach and allows quick and complete access to all controls and features. The RMS system that is used in the Rokform Belt Clip allows you to easily snap your phone on and off and protects against unwanted removal.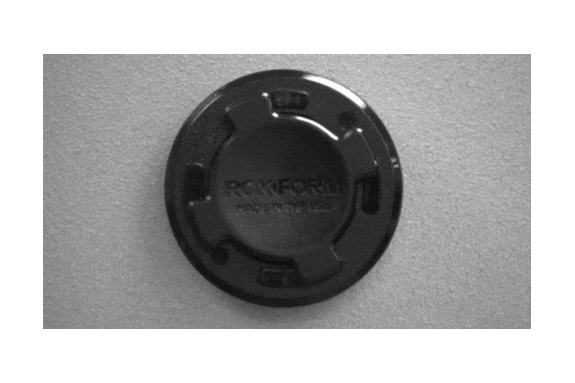 ---
 BUILT FOR YOUR COMFORT
Clip your phone to any belt, strap, bag or purse with the low profile design Rokform Belt Clip, to keep your hands free and your device close by. The Rokform Belt Clip is also adjustable so you can comfortably mount your phone in both landscape and portrait.
---
 POP OPEN YOUR FAVORITE BEVERAGE
Slide your Rokform Belt Clip off and you can easily open your favorite bottled beverage, anytime, anywhere.
Very good product
This is very well made product, build lake a tank. It feels like will last a very long time.
Twist on/off belt clip
Very nice belt clip, has to get broken in to work easy. Very well made. Thanks
Belt Clip Review
Great product and great quality.
Belt Clip and Case
IMHO the belt clip is superior to all I've used. With no below belt hook to restrict removal, it's secure without being difficult to remove. Haven't used the bottle opener feature yet, but it's destined to happen.
So Far So Good
Been using the belt clip for about a week. So far so good. Appears to be very sturdy holds the phone in place well.
Worth the wait
I first bought the Rokform motorcycle mount that also came with one of the rugged cases for my iPhone X. I immediately realized that when I get off the bike and detach the phone from the mount I would want a good way to carry the phone without just putting it in my pocket (which I don't like to do for several reasons). So I pre-ordered the Rokform phone belt clip. I've had to wait about two months, but the belt clip arrived today. I am so happy with the quality of the product I received. When the phone is mounted to the clip I can tell that it's rock solid and is not going to slip off. This is an excellent product that I would recommend to anyone that has a Rokform phone case. Well worth the wait.
We are glad that you love your Belt Clip and apologize for the long pre-order window!
Very sturdy nice looking confident
Very sturdy nice looking confident that when the phone is attached that it's staying put.
Highly recommend this item