RokLock Car Dash Mount
330101P
$8.99 USD
Affixes to most hard/semi-hard, clean, smooth, flat surfaces
Allows phone to mount in portrait or landscape mode
Tough, injection molded polycarbonate construction
Compatible with all Rokform Mountable Phone Cases
Designed in California

Extended RokLock Car Dash Mount

Frequently Asked Questions

What happens when I order?

As soon as you place your order we will start preparing your order for shipping.
You will get a confirmation email right away. As soon as we start preparing your order you will get a second shipping email with a tracking number.
Within 5 business days you will be able to start enjoying your new Rokform Product.

What if I change my mind?

We have a 2 Year Warranty to make sure that you have the best Rokform experience. Our Customer Service team is here to help drop them a line by emailing info@rokform.com

What if I have a problem?

We have a 2 Year Warranty to make sure that you have the best Rokform experience. Our Customer Service team is here to help drop them a line by emailing info@rokform.com
---
THE #1 PHONE MOUNTING SYSTEM
The unique Rokform RMS 4-point twist and lock mounting system allows you to mount your phone with ease. Simply align the cross design on the back of your favorite Rokform mountable case to the RMS Car Dash Mount and you can seamlessly snap your phone on and off in seconds. The RMS system ensures that your device will stay in place, and is specially designed to protect against unwanted removal.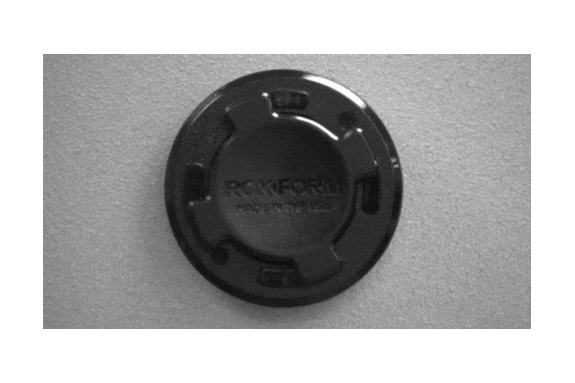 ---
THE ULTIMATE HANDS FREE EXPERIENCE
Avoid spending your hard earned money on a Hands-Free ticket! Use the Rokform RMS Car Dash Mount to access your GPS or music, screen or answer calls safely. Arriving to your destination is half the fun when you cruise with the RMS Car Dash Mount. Use your smartphone as your guide- simply snap your device on, input your endpoint to your favorite navigation app and you are good to go. With the RMS Car Dash Mount, you will always arrive safely and on time.
---
BUILT TOUGH
The Rokform RMS Car Dash Mount is constructed from tough, injection molded polycarbonate. It is built to be strong for to last through the wear and tear of everyday use.
---
YOUR CHOICE
Your Rokform RMS Car Dash Mount, is extremely versatile and allows you to rotate between portrait and landscape angles.
---
WORKS ON ANY FLAT SURFACE
The Rokform RMS Car Mount is great for use just about anywhere! From the office to the car or around the garage or house, simply peel to reveal the 3M™ tape, stick to a clean, flat, hard surface, and let the RMS to get to work.
---
LEARN MORE
Check out this video to see the many uses of the Rokform RMS Car Dash Mount.
Extended RokLock
There was something wrong with the first one they sent me. I mounted it on my dashboard per instructions and the first time I tried to take the phone off the mount, it ripped the tape backing from the mount. I called customer service, they were super receptive to fixing the situation and immediately sent me a new one. I was sceptical about their whole non-stick mounting tape, but the new extended mount they sent out mounted great and I've been using it for the past week in a work van environment, and it's been doing fine. Thank you.
Stout Mount!
Stout mount - easy to mount on dash. Easy to attach the phone. Good value!
Excellent dash mounts!
In AZ one cannot drive and talk on the cell phone, must be "hands free". This dash mount is the perfect solution! Also, the mounting adhesive is super strong! Thanks for a great product.
Frank
Love everything ROKFORM
I have many ROKFORM items that are great and the RokLock Car Dash Mount is also. You can be guaranteed that if it comes from ROKFORM it is the best.
Love it for my motorcycle
I bought this mount for my motorcycle because I don't like the ones that go on the handlebars. This works perfectly. It's secure, low profile and easy get the phone on/off. Extremely happy with my purchase.
Great Product
It's bigger in diameter than I anticipated. Purchased this for my 2016 Z06 Vette, but can't find a place to mount it where I can still see phone. Have the Perch Mount system for my Harley and absolutely love it. Works great!! Although this item doesn't work in Vette, it's well made and attaches to my phone case perfectly. I'll place it in another vehicle. Thanks.