THE ROKFORM DIFFERENCE
Our cases for iPhone 15 are designed in the US for durability and ultimate protection.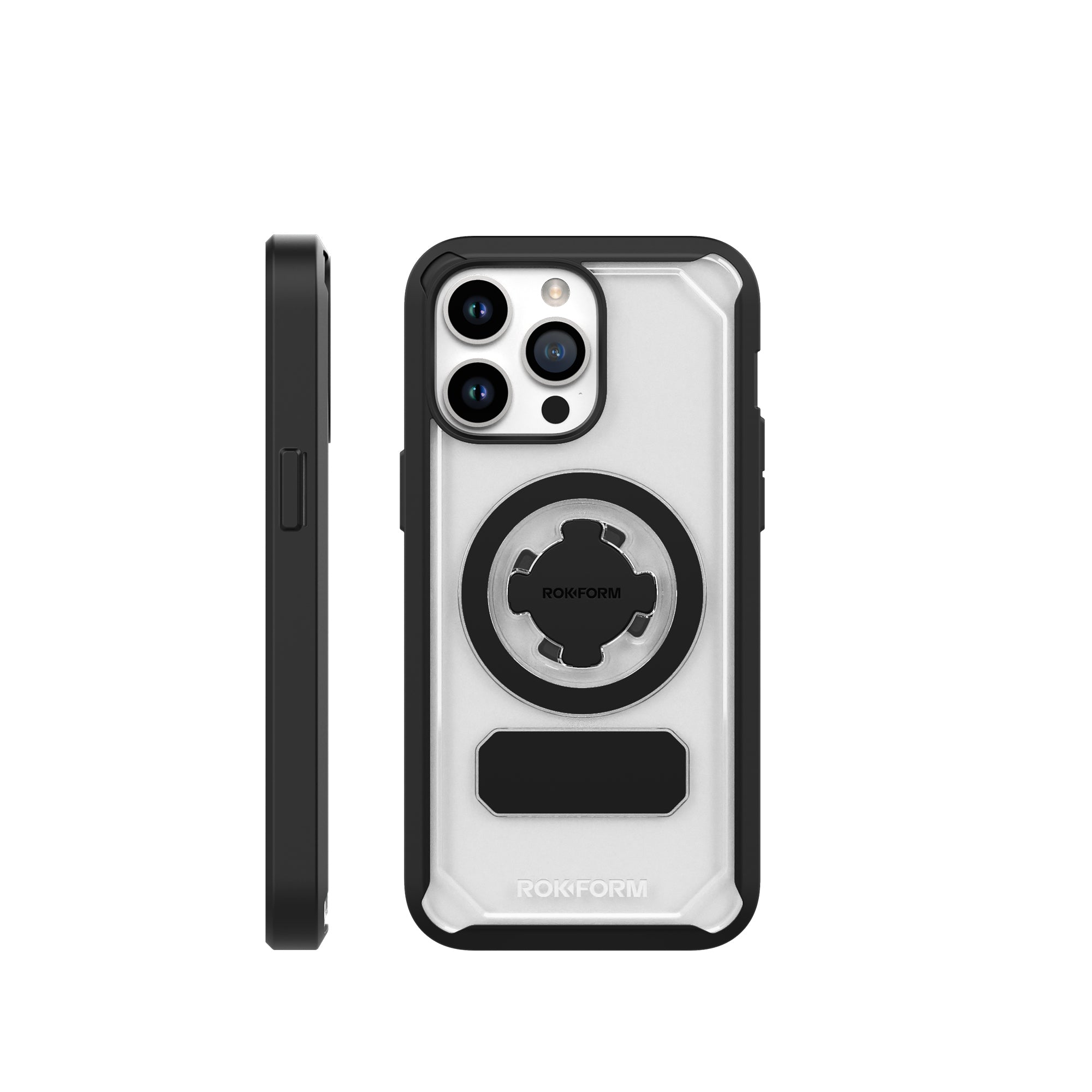 Magnetic
The improved magnets in our iPhone 15 cases give your iPhone more holding power on magnetic surfaces.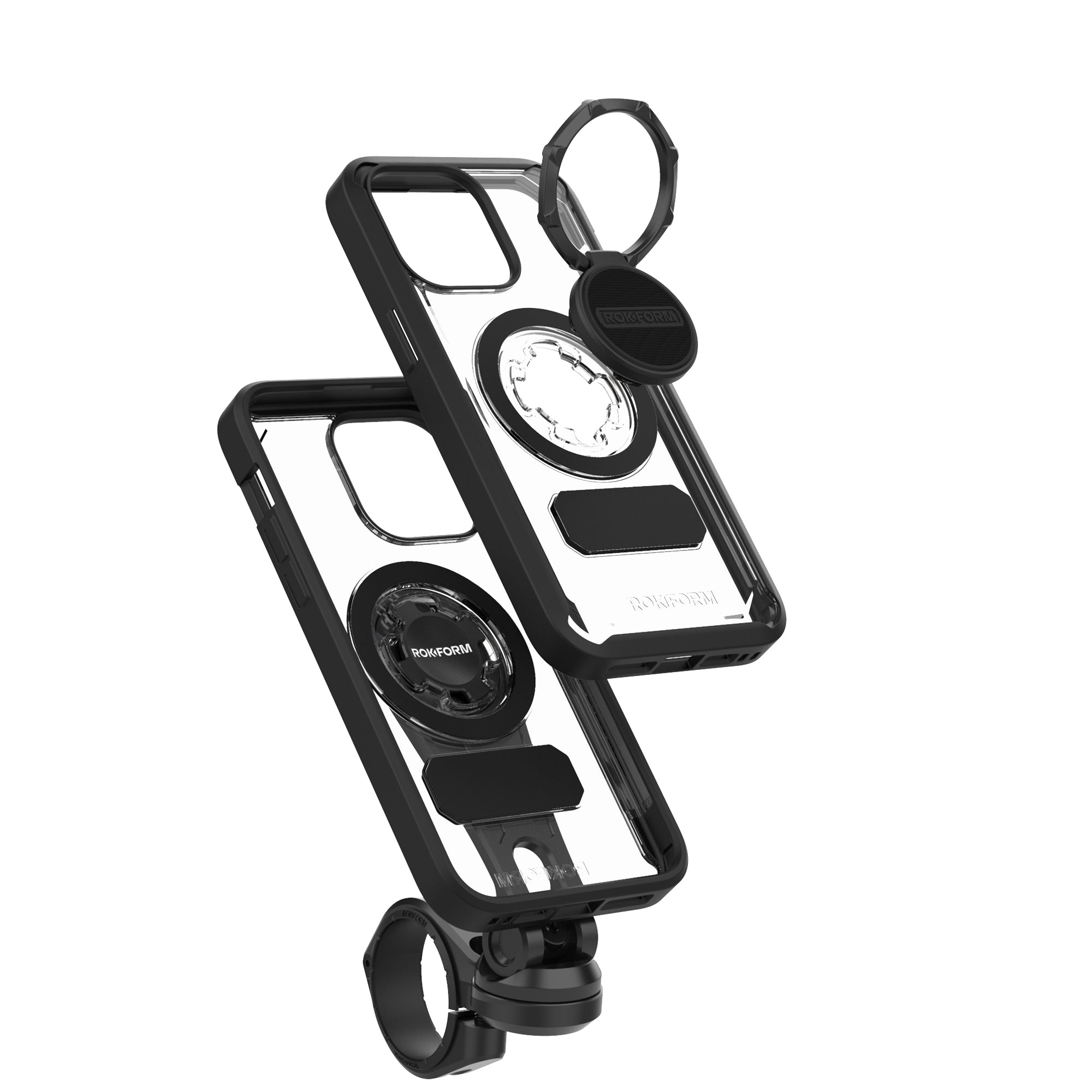 RokLock™
Rokform cases for iPhone 15 use our RokLock™ twist lock system to hold your phone securely.
Military Grade
Reinforced corners and enhanced screen and camera protection help our military-grade cases for iPhone 15 absorb shocks.
QUALITY DRIVEN - SATISFACTION GUARANTEED
CHOOSE YOUR CASE FOR IPHONE 15
We have a wide variety of different iPhone 15 cases for you to choose from. All offer ultimate protection and magnetic power - simply choose your style!
RUGGED CASES FOR IPHONE 15
RUGGED CASE SERIES
With our Rugged phone cases, iPhone 15 owners get a hands-free MAGMAX™ connection to any magnetic surface. It has RokLock™ twist locks, a two-year warranty and slim, sturdy military-grade protection.
CLEAR IPHONE 15 CASES
CRYSTAL CASE SERIES
Our Crystal clear iPhone 15 Pro cases show off the color of your phone while still offering military-grade protection. Like all our cases, it offers a 2 year warranty and MagSafe® compatibility with all Rokform products. MagSafe® wireless charging compatibility with products outside our offering may vary.
IPHONE 15 CASES FOR GOLFERS
EAGLE 3 SERIES
ROKFORM's iPhone 15 phone cases are great for golfers. Our Eagle 3 Golf cases are slim, lightweight, and MagSafe® compatible with our other products, so you can record swing videos and use GPS yardage hands free.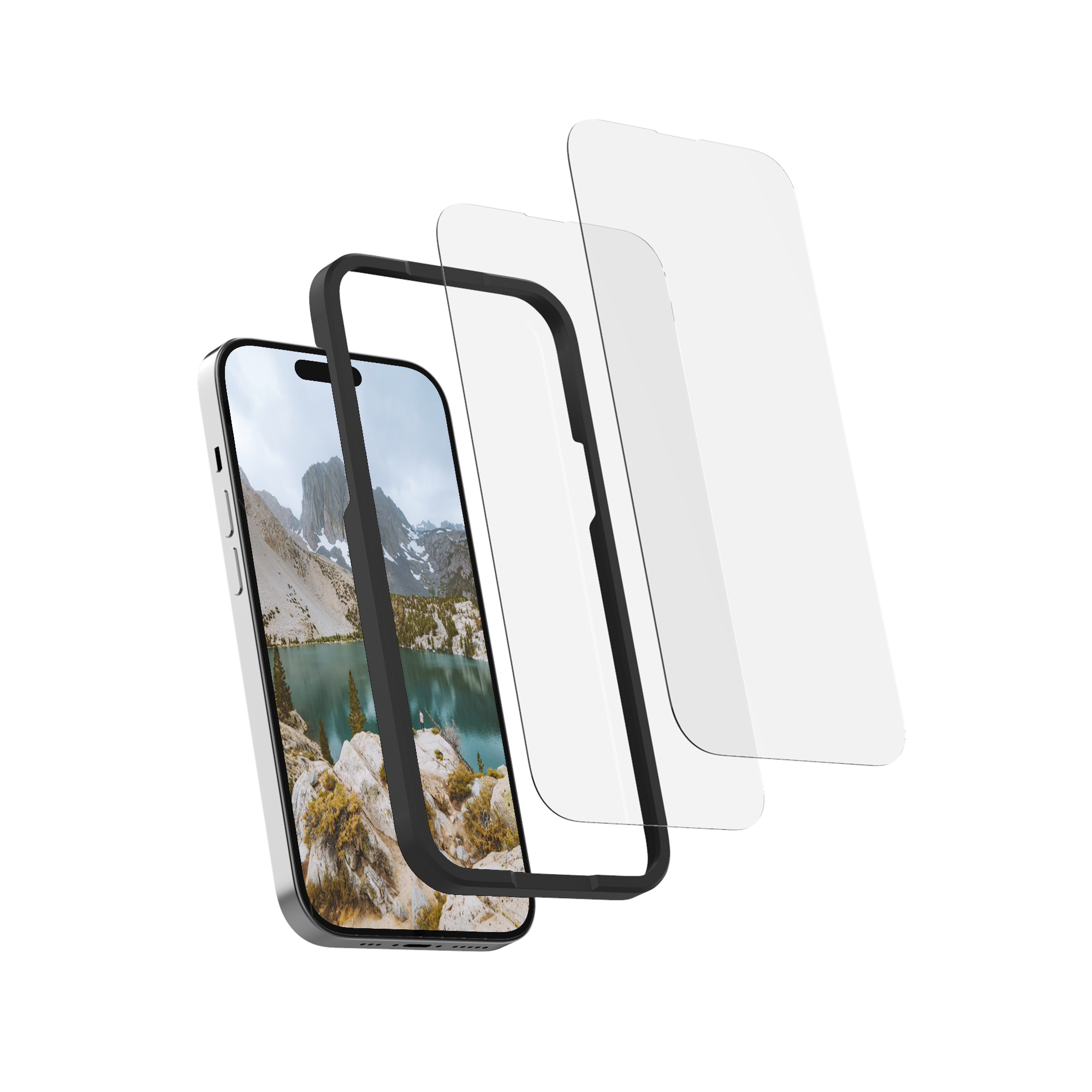 Extra Protection
SCREEN PROTECTOR FOR IPHONE 15
Add our screen protector to our cases for iPhone 15 for ultra thin but sturdy scratch resistance. .33mm thick, 3D Touch compatible, and 9H hardness tempered glass protection manufactured in Japan.
While the iPhone 15 is less fragile than earlier models, it's still subject to damage from drops and falls. Using a well-built phone case, like one of the Rokform iPhone 15 Pro Max Cases, is the best way to protect against this kind of damage. Our cases give you lightweight military-grade protection against drops and falls to keep your expensive new iPhone safe.
Because they have different camera panels, the iPhone 15 and 15 Pro cases aren't transferable. Apple tends to change things like width, height, and button placement with each update, so you generally need a new case for your new iPhone. We offer both iPhone 15 and iPhone 15 Pro phone cases specially designed to protect your iPhone's camera, screen, and internals from drops and damage.
All of our cases, including cases for iPhone 15 Pro Max, pass military-grade drop test standards, and are designed to protect your device from multiple falls of 4 feet. They are engineered to offer superior drop protection, absorbing shock upon impact and safeguarding your device against accidental drops and falls even under tough conditions. First responders and military personnel use ROKFORM cases on active duty to keep their phones safe.
ROKFORM accepts returns within sixty calendar days of the product being delivered. We stand behind our products with a money back guarantee because we're confident that you'll love them. Our iPhone 15 Pro Max cases are the best protection you can get for your new phone. If you disagree, send it back within 60 days and your money will be cheerfully refunded.
Our cases are designed to be tough yet minimal in size for maximum portability. Our iPhone 15 Pro phone cases are slim enough that you can slide your phone in and out of your pocket. But its tough polycarbonate and TPU construction keeps your phone's most vulnerable areas safe from harm against falls and drops. It's also light enough that you can hold it in your hand comfortably while making calls.
The best case for the iPhone 15 is subjective. Every user has phone case preferences, and there are many different things you look for in a good case.

Our priorities for iPhone 15 cases are simple. We want to ensure maximum phone protection for your phone without compromising on style or bulk. We use lightweight but heavy-duty protective layers with raised edges to protect your screen and camera. And our iPhone 15 cases are fully compatible with wireless charging across our range of products - compatibility experience may vary when used with other brands.

If you want a lightweight, stylish case for your phone, you can find the best iPhone 15 cases at ROKFORM.
ROKFORM iPhone 15 cases come with a locking system that increases the thickness of the case while allowing for the convenient use of our complete ecosystem of mounts. This unique design can pose limitations with some wireless charging devices, and we can only guarantee charging compatibility with our own charging products or using a USB-C cable directly into the phone.
SATISFACTION GUARANTEED: OUR PROMISE TO YOU