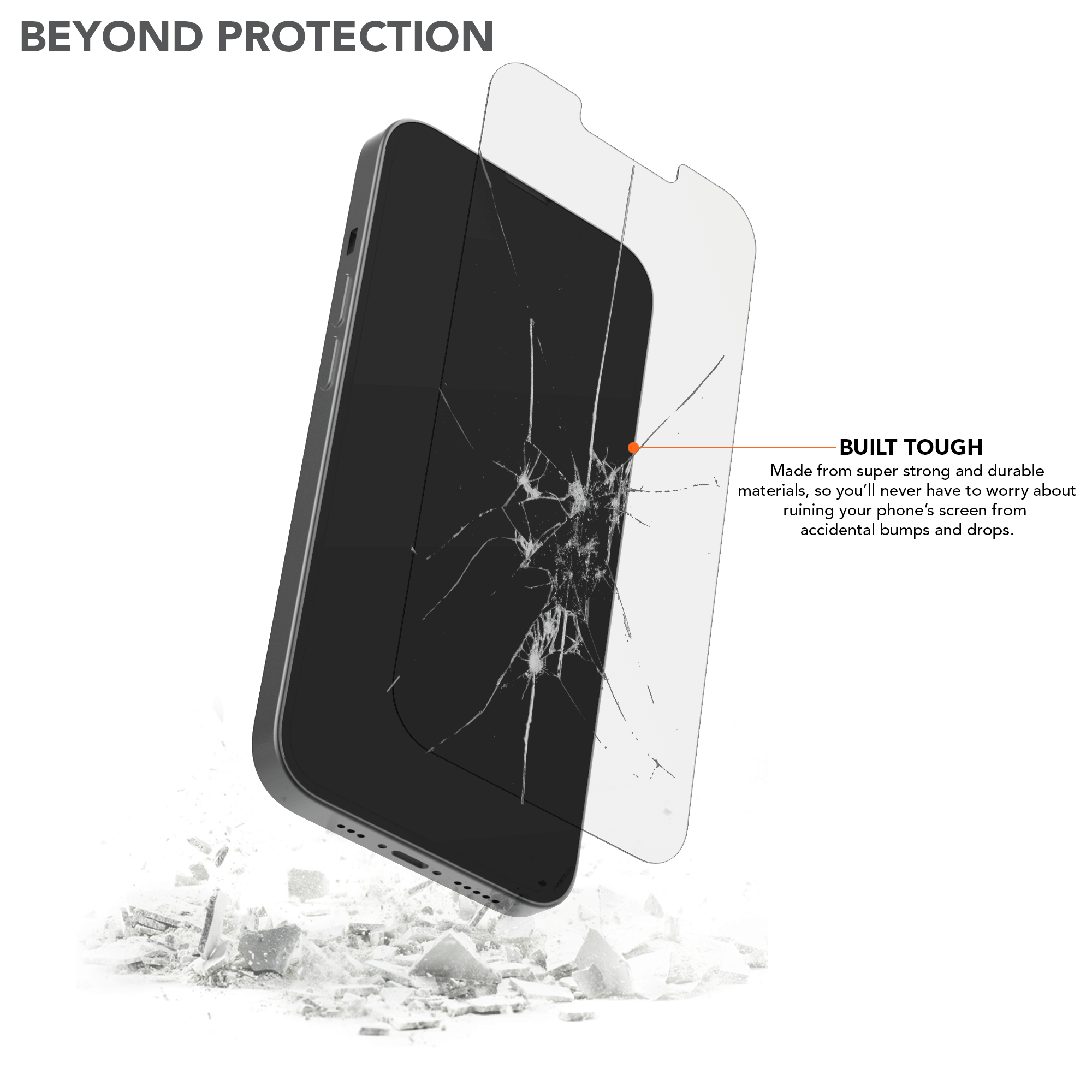 iPhone 13 Pro Max Tempered Glass Screen Protector (2 Pack)
9H hardness for ultimate scratch resistance
High quality tempered glass manufactured in Japan
Ultra thin .33mm
3D touch compatible
Frequently Asked Questions
What happens when I order?
As soon as you place your order we will start preparing your order for shipping.
You will get a confirmation email right away. As soon as we start preparing your order you will get a second shipping email with a tracking number.
Within 5 business days you will be able to start enjoying your new Rokform Product.
What if I change my mind?
We have a 60 day 100% Money Back Guarantee. To learn more about this guarantee please see our Return Policy.
What if I have a problem?
We have a 2 Year Warranty to make sure that you have the best Rokform experience. Our Customer Service team is here to help drop them a line by emailinginfo@rokform.com
The iPhone 13 Pro Max Tempered Glass Screen Protector by Rokform is built tough to keep the face of your iPhone 13 Pro Max safe against drops, scratches, and dirt. Made from super strong and durable materials, you'll never have to worry about ruining the screen of your phone if you accidentally bump or drop it in your active life.
The remarkably thin iPhone 13 Pro Max Tempered Glass Screen Protector by Rokform measures a mere 0.33mm thick. The resilient and slender Screen Protector will not add any bulk to your iPhone 13 Pro Max, and is light enough to retain the original touch screen sensitivity.
Don't compromise the aesthetics of your iPhone 13 Pro Max for the sake of protection. When you #ROK the Rokform iPhone 13 Pro Max Tempered Glass Screen Protector you'll never have to worry about any adhesive residue, or fingerprints affecting the clarity of your screen. It is specially coated and designed to accentuate the image on your iPhone 13 Pro, from all angles.
Installing the Rokform Tempered Glass Screen Protector for the iPhone 13 Pro Max is a breeze! Simply clean the front of your iPhone, align the screen protector, and stick the screen protector to your phone. Use the included squeegee to remove any air bubbles.
In order to keep your iPhone 13 Pro Max protected, the minimalistic design of the Rokform covers only the flat portion of your screen.
- 2x Microfiber cloth
- 2x Alcohol wipe
- 2x Dust removing tab
- 2x Installation Template
- 2x iPhone 13 Pro Max Tempered Glass Screen Protector
Amazing!
This is the only case I would ever trust with my iPhone 13 pro. I use my phone for off-roading in Colorado and Utah. This case has never failed me! Highly recommend!
Rokform vs Otterbox
I purchased 2 so my wife and I. She has always been an Otterbox kinda gal….. well this time I got her a Rokform and she hasn't complained once. It's sleek, lightweight and durable. Now she's asking for the vent attachment for her car LOL…. Guess I gotta get on that!
Screen protector saved my phone
I didn't know until I was going to get it repaired!!! The screen was perfect! The protector was cracked from dropping. Such a fantastic surprise!
Nice Screen Protector
Comes nicely packaged, screen protector thick and seems like it will really help protect your screen, easy to install with way they have designed their kit. Would recommend!