Quality Car Phone Mounts
THE ROKFORM DIFFERENCE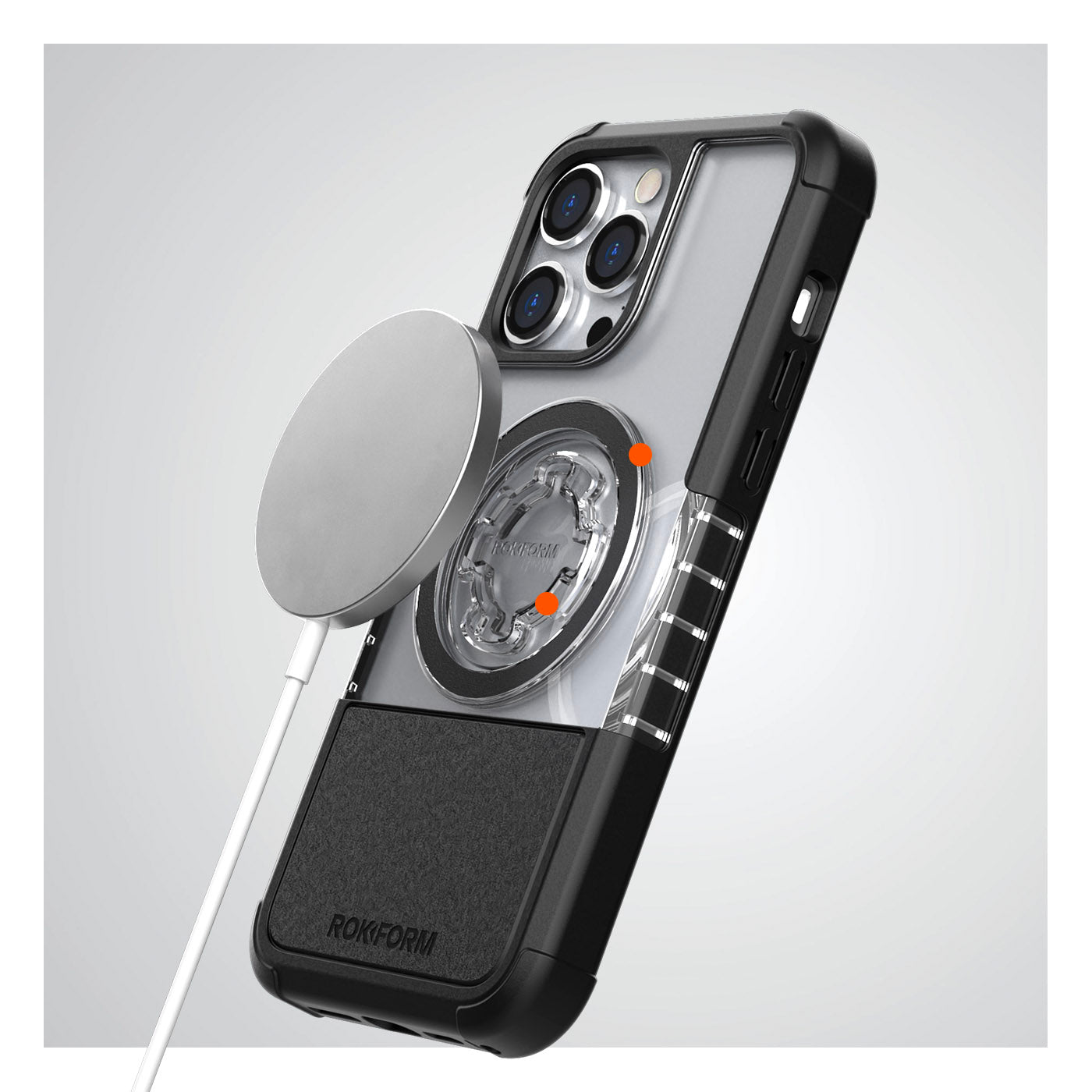 MAGSAFE®
With the improved magnets in our cases, iPhone 14 Pro Max phones have 4-5x more holding power on any magnetic surface than ever before.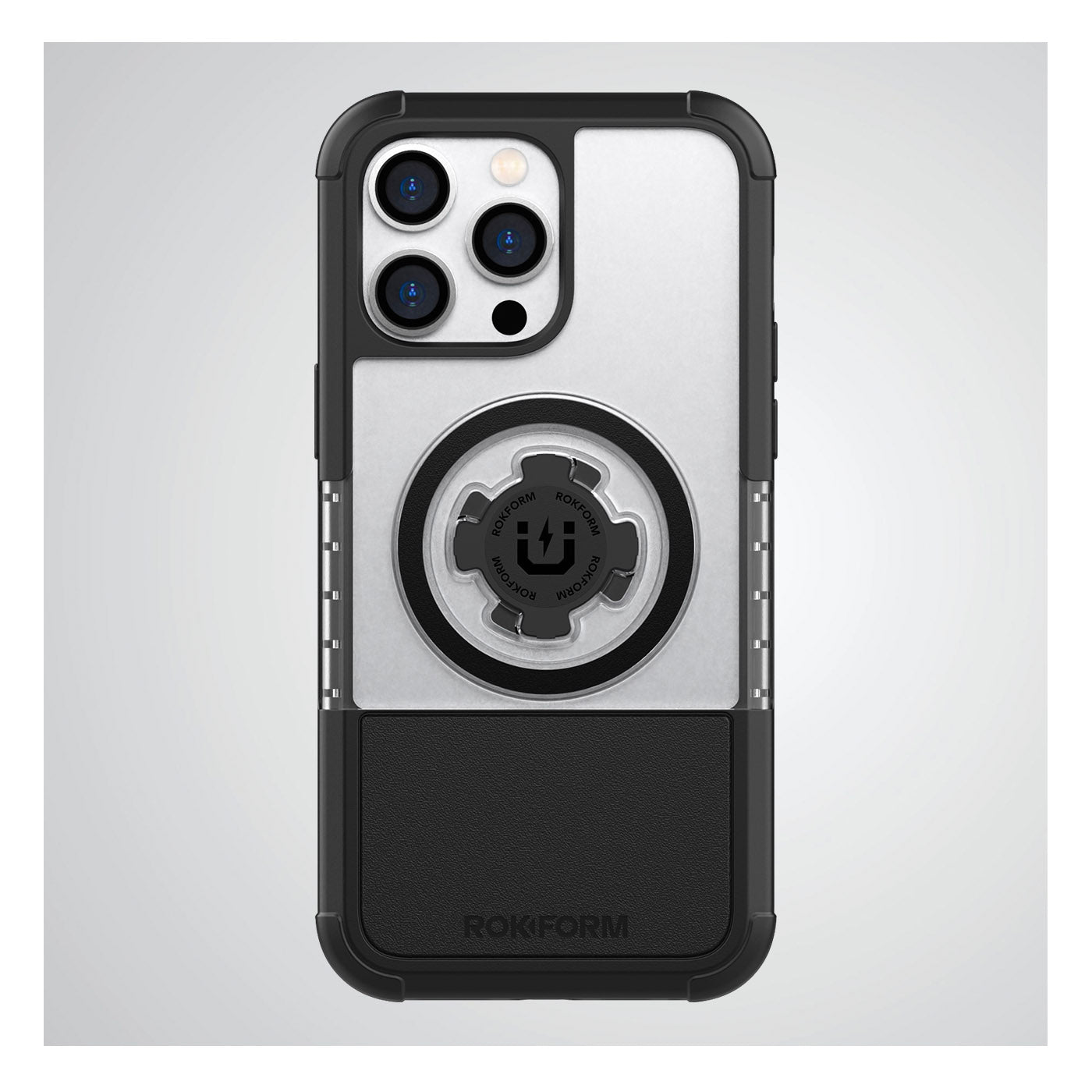 ROKLOCK™
RokLock™'s patented twist lock system and Rokform mounts secure our cases for iPhone 14 Pro Max phones onto bikes, cars, motorcycles and more.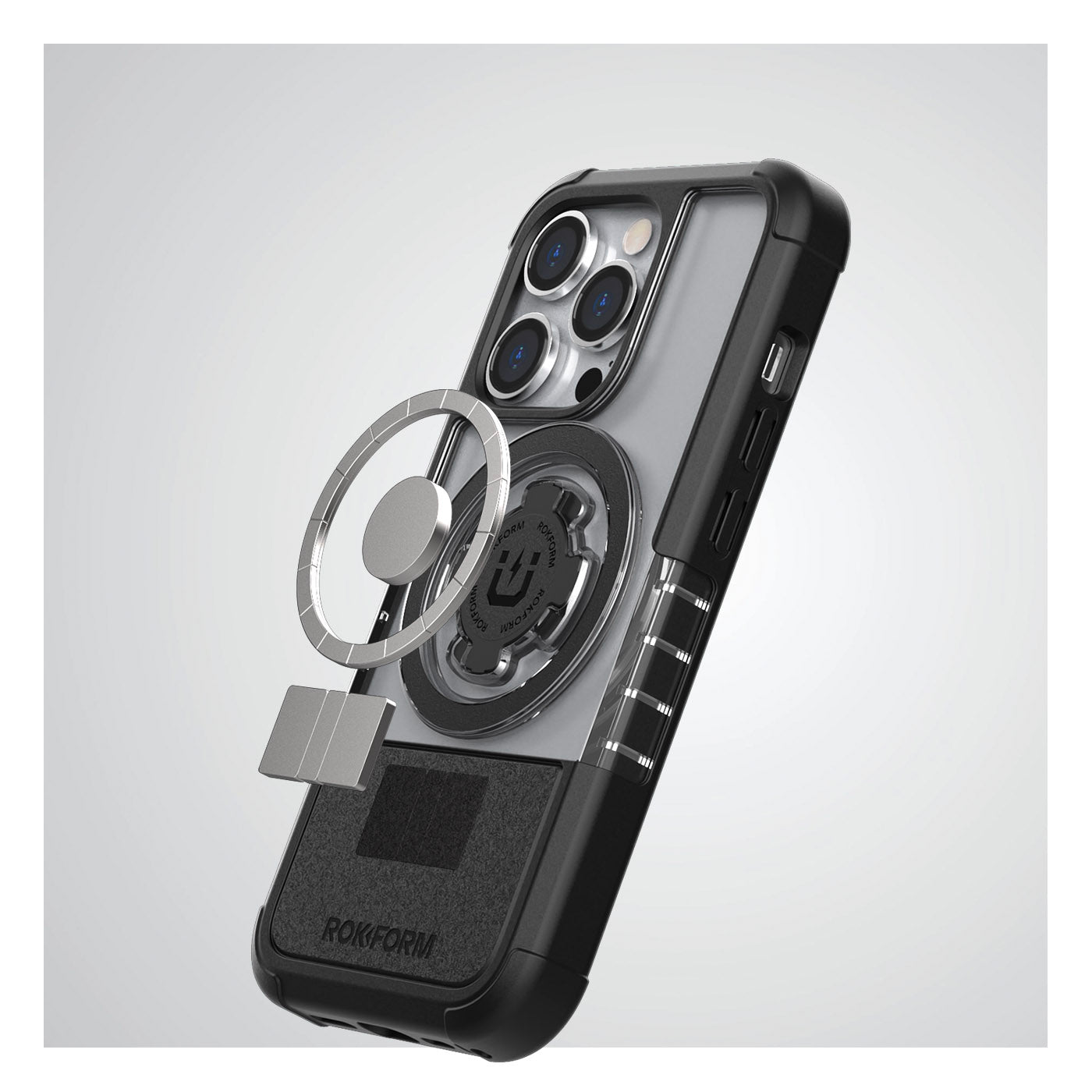 MAGNETIC
Our iPhone 14 Pro Max cases have three strategically placed magnets for ultimate holding power and more versatility - stick it anywhere magnetic & it'll hold!

Why Rokform
MILITARY TOUGH IPHONE 14 PRO MAX CASES
QUALITY DRIVEN - SATISFACTION GUARANTEED
CHOOSE YOUR IPHONE 14 PRO MAX CASE
We offer a wide variety of different iPhone 14 Pro Max cases designed to suit the needs of every iPhone 14 Pro Max user. Whatever Rokform case you choose, your phone will be protected against costly damage.
RUGGED CASES
IPHONE 14 PRO MAX RUGGED CASE
Our MAGMAX MagSafe® compatible magnet array provides a hands-free connection to any magnetic surface. With our case, iPhone 14 Pro Max owners get slim but sturdy military-grade protection thanks to our RokLock™ twist lock and 2y warranty.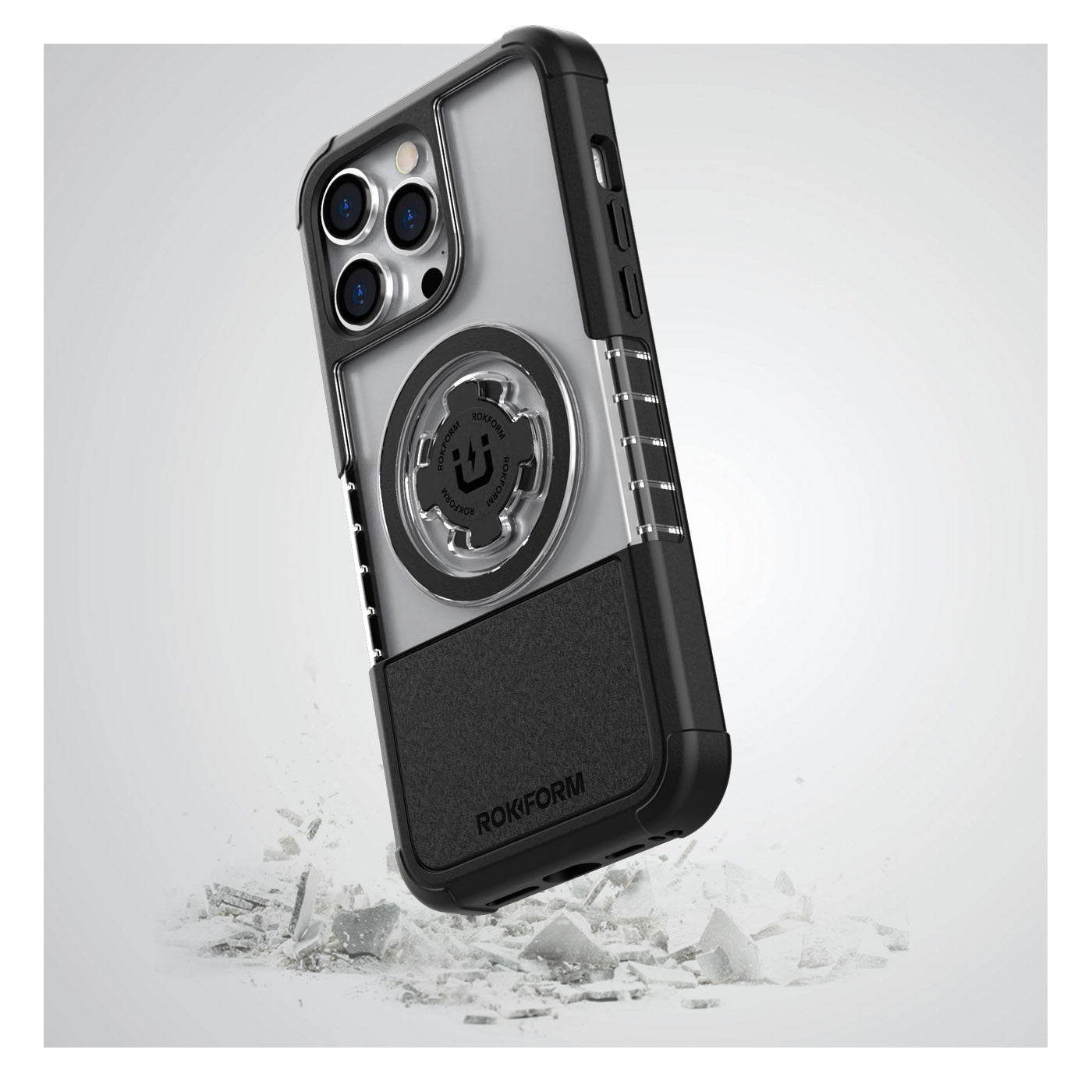 CRYSTAL CASES
IPHONE 14 PRO MAX CRYSTAL CASE
The Crystal iPhone 14 Max Pro case is slim and lightweight, but still comes with our 2 year Rokform warranty and offers magnetic and MagSafe® compatible military-grade protection.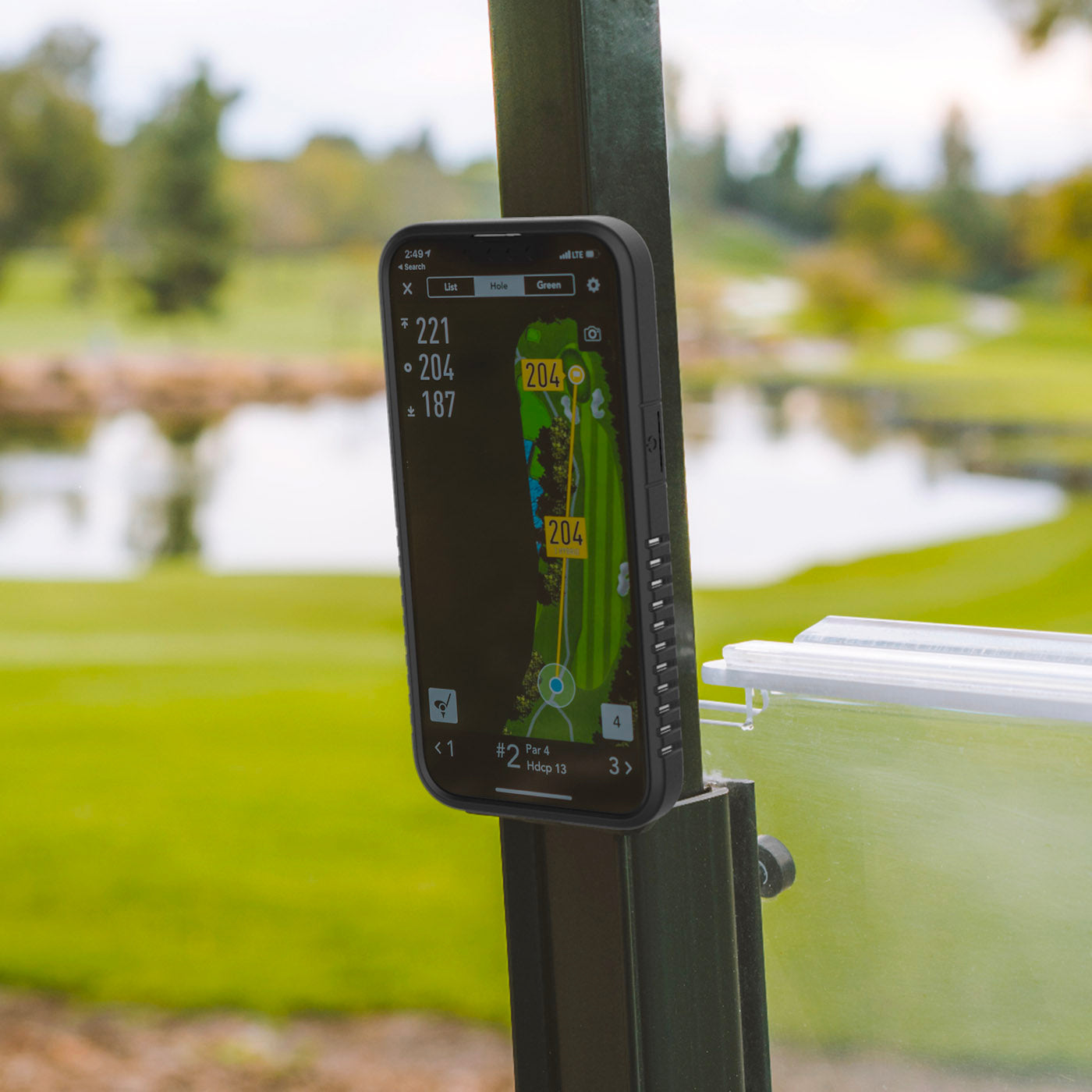 GOLF PHONE CASES
IPHONE 14 PRO MAX EAGLE 3 MAGNETIC GOLF CASE
Our Eagle 3 iPhone Pro Max 14 case is slim and MagSafe® compatible. It attaches securely to your cart, so you can shoot videos of your swings and use hands free GPS yardage.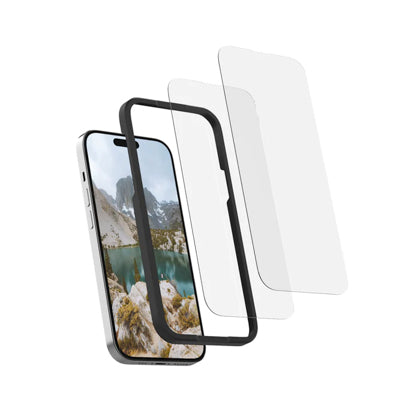 SCREEN PROTECTORS
IPHONE 14 PRO MAX TEMPERED GLASS
This Rokform iPhone 14 Pro Max screen protector uses 9H hardness tempered glass manufactured in Japan for ultimate scratch resistance. Think ultra thin but sturdy, just .33mm thick, so it's 3D touch compatible.
Putting a strong case on your phone is the best way to protect it from damage. The iPhone 14 Pro Max is a tough, durable phone that can withstand water up to six meters deep, but that doesn't mean you should test its limits. A protective iPhone 14 Pro Max case can save you the time, cost, and inconvenience of repairing or replacing your expensive investment.
An iPhone 13 Pro Max case won't fit your iPhone 14 Pro Max. The redesigned iPhone 14 Pro Max is narrower and thicker and has a different height than its predecessor. To give your expensive new phone the protection it deserves, you'll need an iPhone 14 max case. Rokform makes durable protective cases for both the 13 and 14 Pro Max phone.
Rokform makes the best iPhone 14 Pro Max cover case on the market. Our cover cases are durable, designed in the US, and come with a 2-year warranty. With a Rokform case, your phone is securely held inplace by RokLock™ and features full MagSafe® capabilities that make hands free use of your iPhone 14 Pro Max easier than ever.
Our iPhone 14 Pro Max phone case has built-in magnets that align perfectly with the iPhone 14 Pro Max. All our cases offer a uniquely strong magnetic experience, faster wireless charging, and tough quality that help you avoid drops, and keep your phone safe in case of a drop.
For maximum protection, we recommend using tempered glass over other types of screen protectors. Our iPhone 14 Pro Max case helps protect your expensive investment with a scratch-resistant tempered 3D Touch compatible glass screen protector and a protective case that's built to provide military-grade protection against bumps, drops, and accidents.
WHY CHOOSE A ROKFORM IPHONE 14 PRO MAX CASE