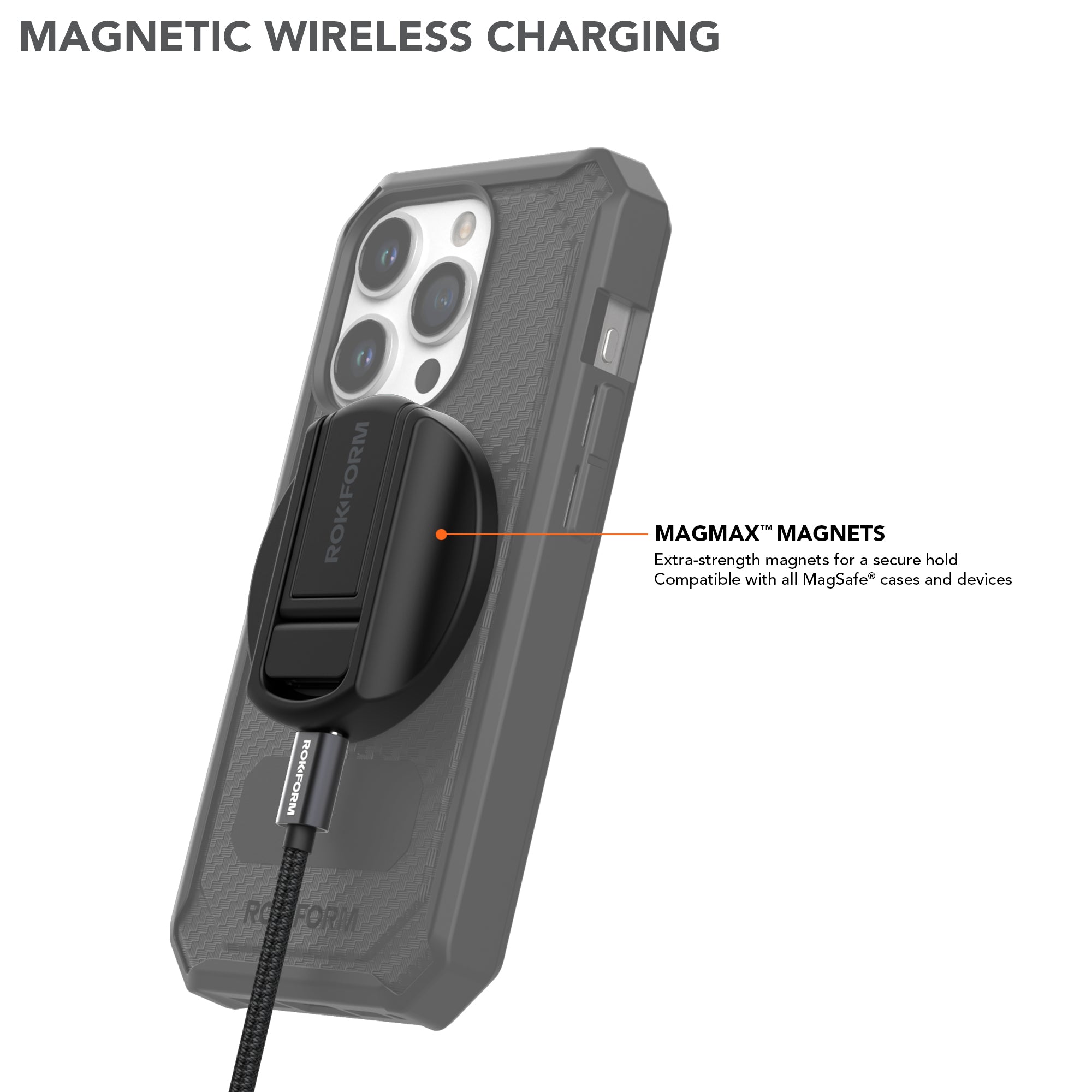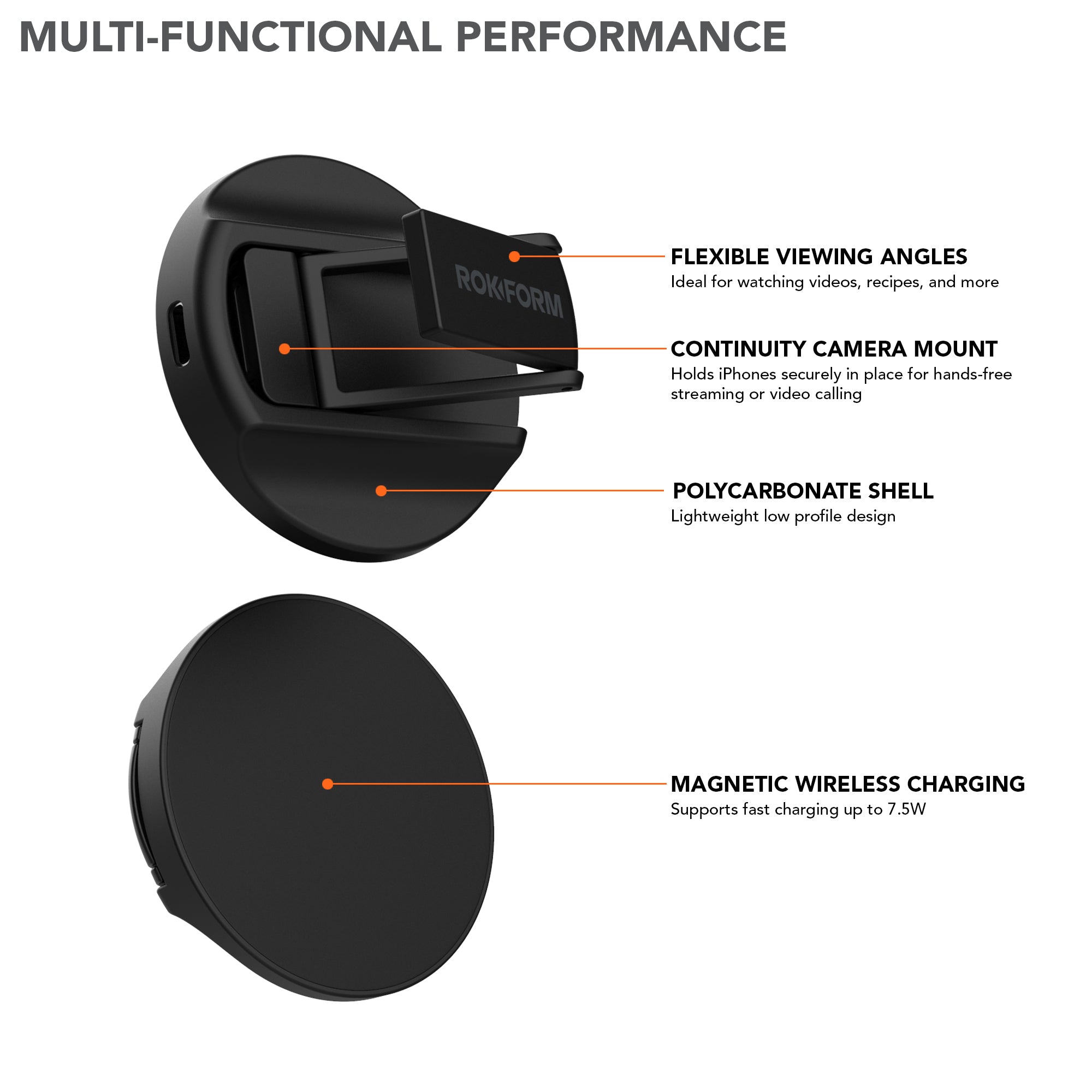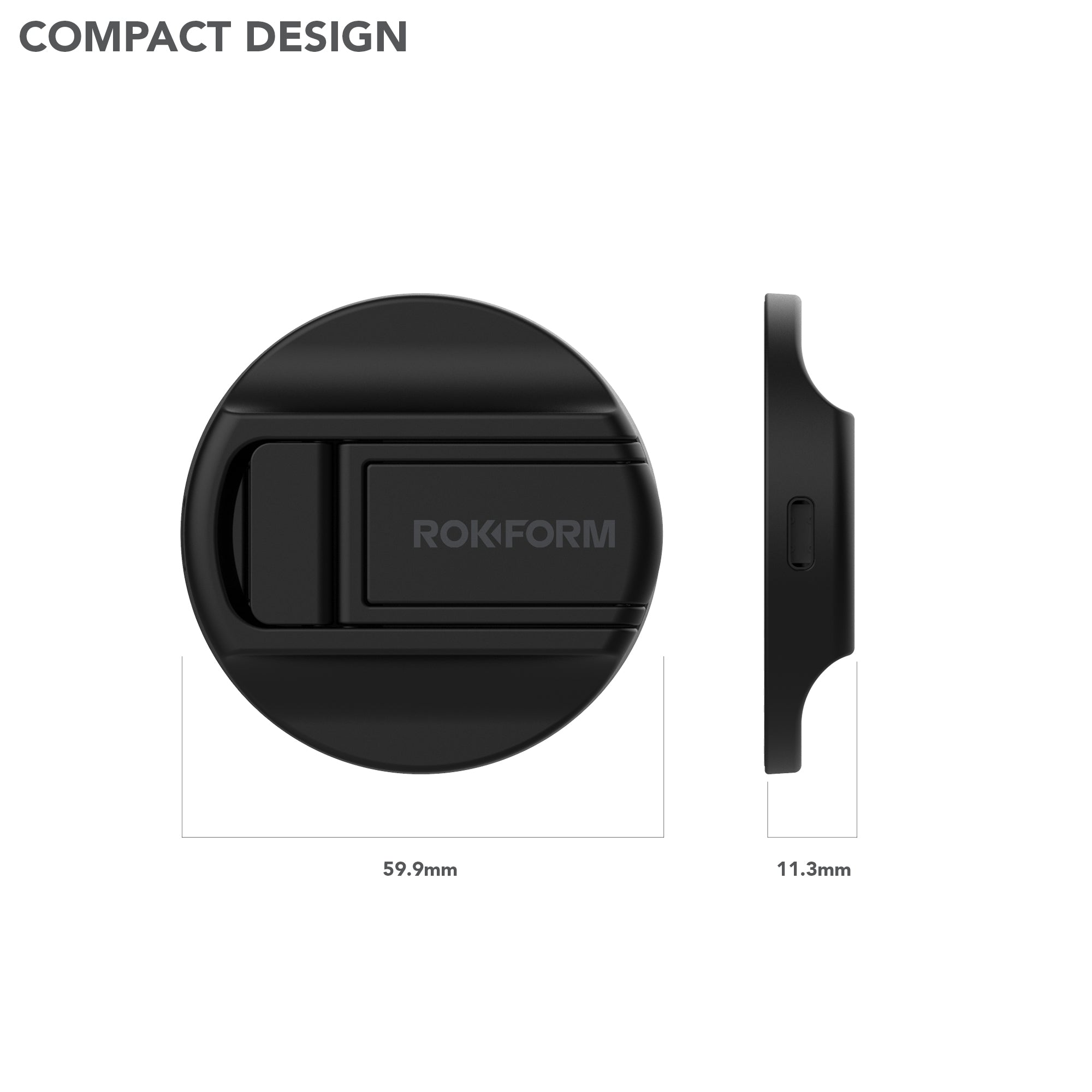 Magnetic Wireless Charging Stand

A charging stand made to go wherever you go.

• Powerful magnetic hold to phone
• Lightweight, compact and portable
• Works with any MagSafe compatible phone or case
• Adjustable stand provides perfect viewing angle, portrait or landscape.
Why settle for the ordinary when you can have the extraordinary? Your phone deserves a throne – and that's exactly what this offers. Our all-new wireless charger stand delivers 7.5W of lightning-fast power to your phone, so you don't spend too much time waiting for a full charge. All Rokofrm MAGMAX™ capable cases work with the Wireless Charging Stand, making them the ultimate duo. 
Up to 7.5W of lightning-fast power equals more time to do what you love. 

MAGMAX™ Magnets: Double the magnetic group for an extra strength hold. 

MagSafe® Compatible: Works with any MagSafe® compatible device. 

Flexible Viewing Anges: Ideal for watching videos, recipes, and more. 

Continuity Camera Mount: Mount easily to your laptop screen for video calls. 

The ROKFORM Guarantee: 1-Year/ 60-day Money Back Guarantee
• Magnetic Wireless Charging Stand
• Braided USB-C to USB-C cable
• Instruction manual