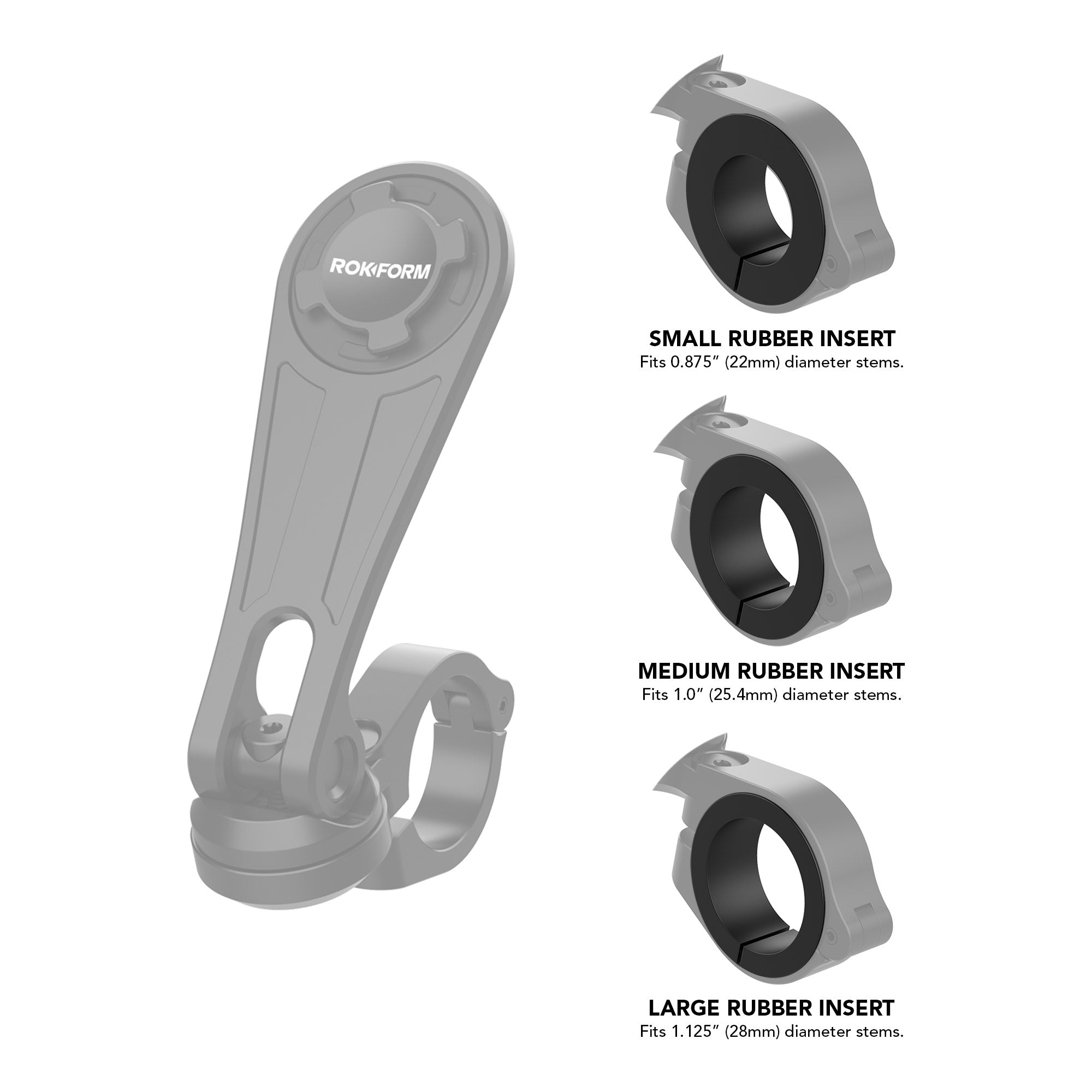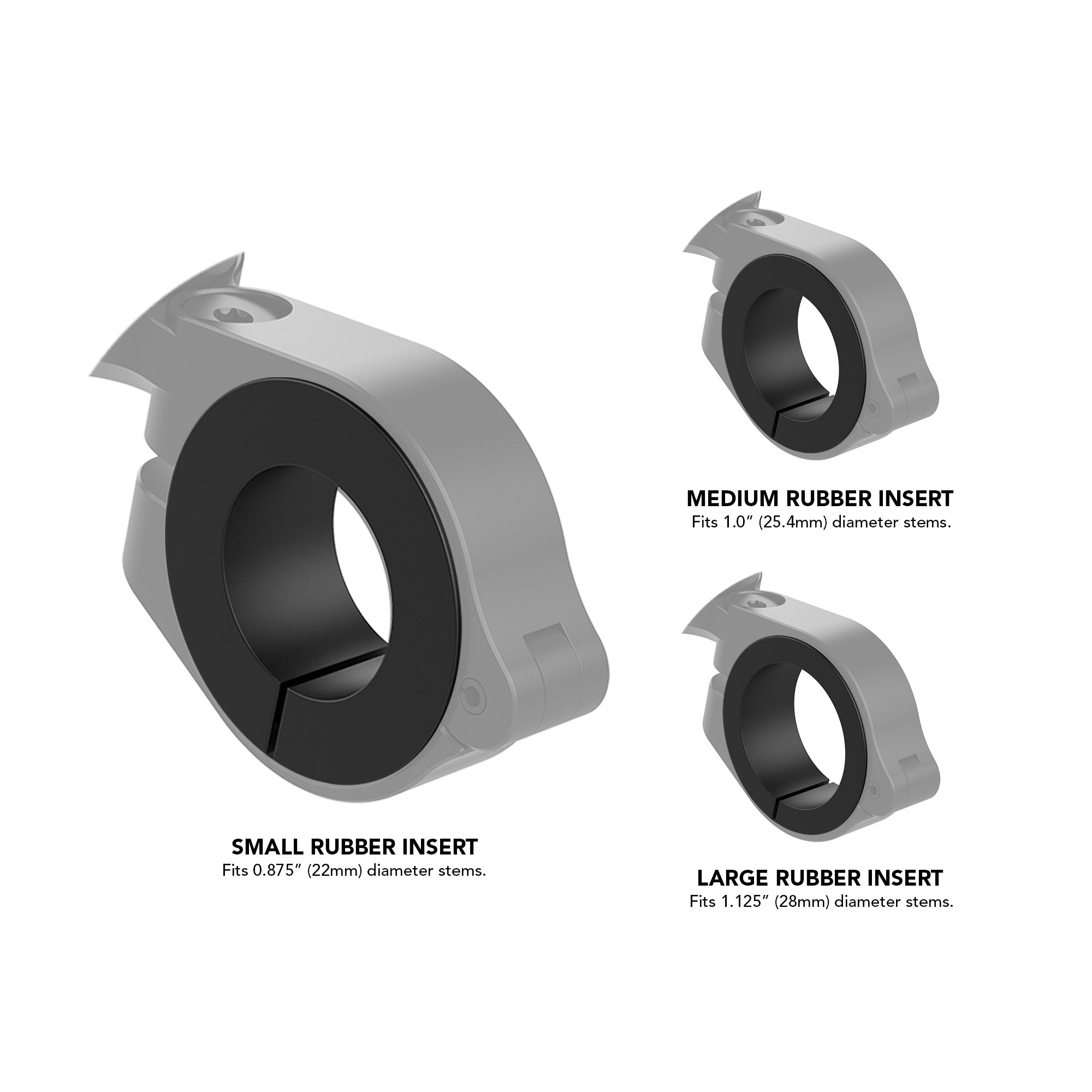 Replacement Motorcycle Handlebar Mount Spacers
These spacers serve as replacements for the spacers included with the Motorcycle Handlebar mount.
Set of 3. Bar Mount Spacers .875/1.00/1.125.  
Bar Clamp Shims
I have been waiting for a couple of years for these to become available as a kit without having to purchase the whole mount. Kudos to RokForm for making this happen. I have 4 motorcycle mounts that I use on my family's Mountain bikes and all have different bar diameters - these fixed the problem for me.