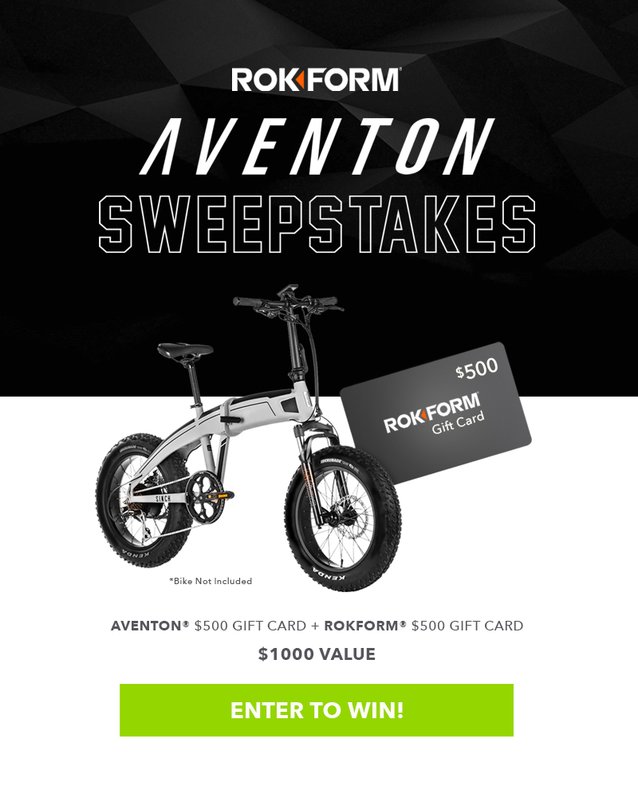 AVENTON X ROKFORM
Gas prices got you down?
We feel you.
Its time to electrify your commute (or weekend) with a chance to win the Aventon x Rokform sweepstakes. Enter now, before its too late.
Included in sweepstakes:
- $500 Aventon Gift Card
- $500 Rokform Gift Card
Sweepstakes active from July 1, 2022 to July 31, 2022 at 11:59pm. See sweepstakes Terms & Conditions for details. .