Cell Phone Mounts for any Vehicle
Innovative, durable, and sleek cell phone mounts for all your rides. Designed with your adventures and your every day commutes in mind in sunny California. Quality hands free mounts live here.
DURABLE DESIGNS You'll Love
Long lasting use is a priority for us. We stand by the quality of all our products with 60 day money back guarantees and a two year warranty.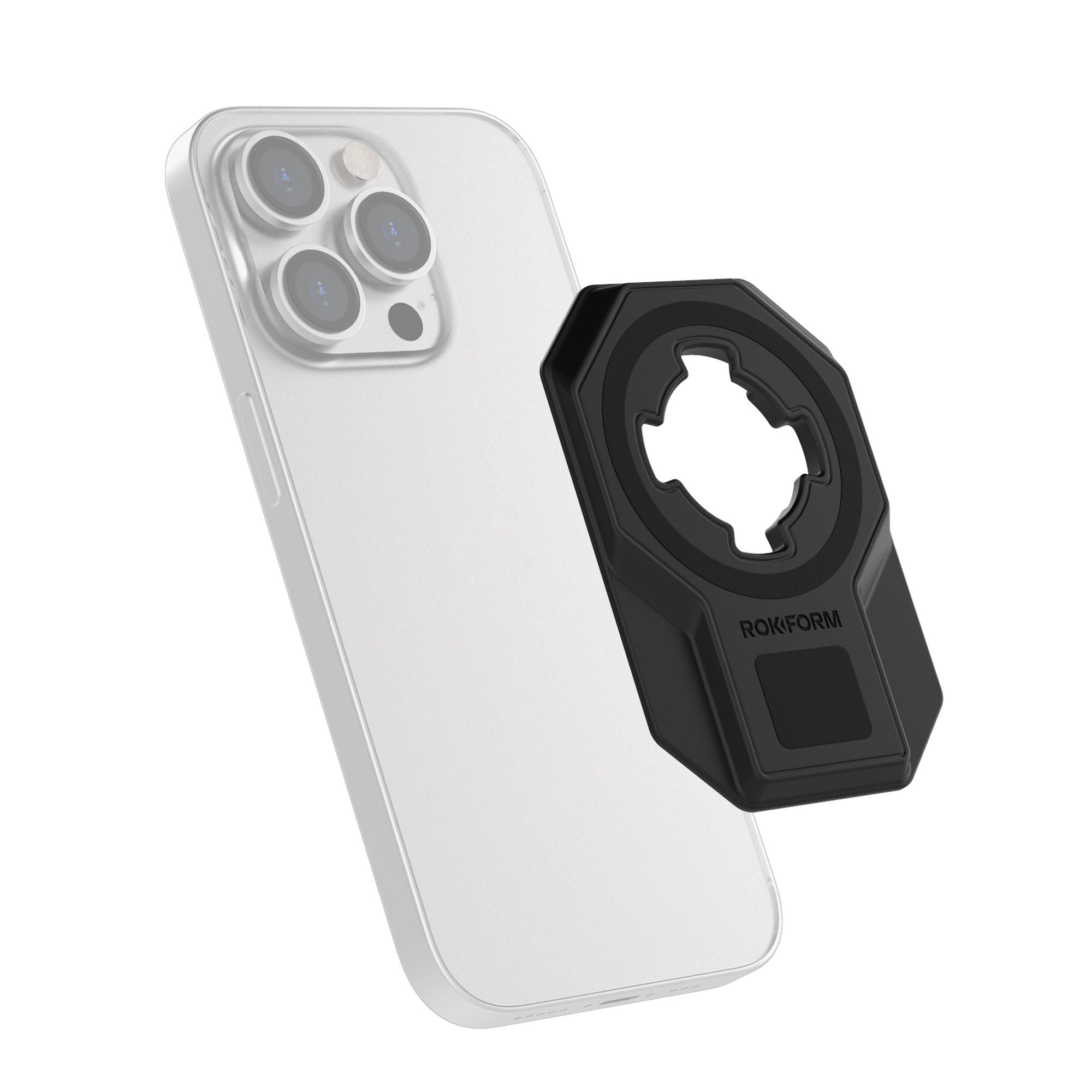 UNIVERSAL COMPATIBILITY
Apple, Samsung, and Pixel enthusiasts - our cell phone mounts provide the perfect fit for your device. Universal fits, no matter the size of your device.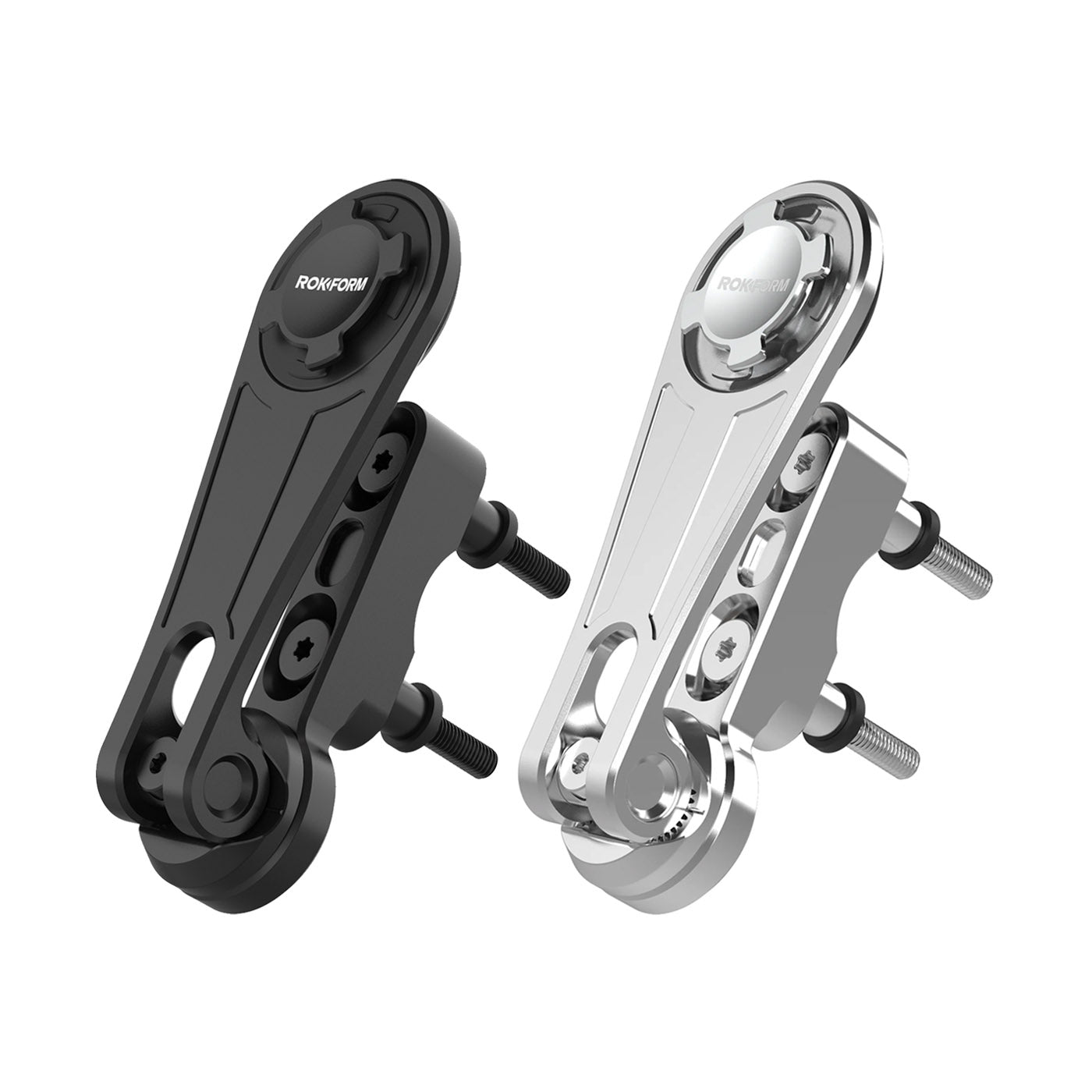 SECURE MOUNTING SYSTEMS
Our exclusive RokLock™ tech ensures your device stays put no matter the terrain. Mountainous rides or uphill battles, our cell phone mounts mean business.
QUALITY DRIVEN - SATISFACTION GUARANTEED
CHOOSE THE BEST PHONE MOUNTS
First, choose your ride. Then select your preference from our phone holders specifically designed for your vehicle of choice. Each option has its own unique design for its intended use - but they have a few things in common - stability, durability, sleek design, and a hands-free experience you won't get anywhere else.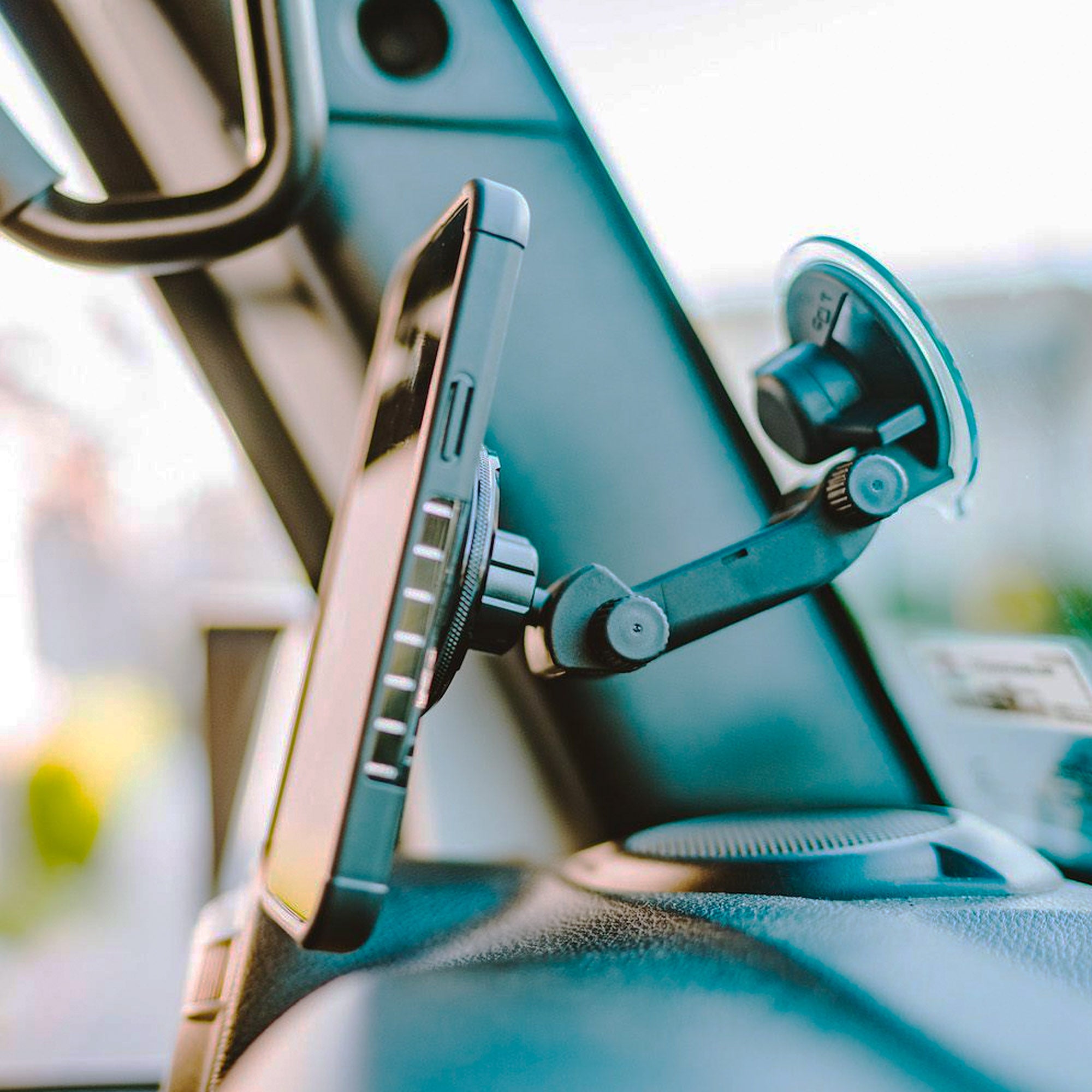 CAR MOUNTS
We've all experienced cellphone holders that 'let go' at any impact of speed bumps or those pesky pot holes. That's no longer an issue with Rokform phone holders.

For dash, we offer sturdy magnetic cell phone mounts like our Dual Magnet Swivel mount. Windshield options include the RokLock™ Windshield Suction mount. Lastly, vent cellphone holders for those who prefer to keep their dash and windshield free - the RokLock™ Car Dash mount is just one option to choose from.

Each comes with a unique ability to hold your phone in place - bring it on pot holes!
MOTORCYCLE MOUNTS
Is it a Honda? Harley-Davidson? Ducati, Kawasaki, or Triumph? The best motorcycle is subject to debate - the best cellphone holders for your ride of choice is not. All of our cellphone holders bring the protection, stability, and design you need to compliment your ride.
The only question is, do you prefer a stem, perch, ball adapter, or handlebar mount?

Motorcycle enthusiasts appreciate the design element our phone holders bring to their hog. There's nothing worse than functional accessories that take away from aesthetics - we bring functionality, design, and durability in one!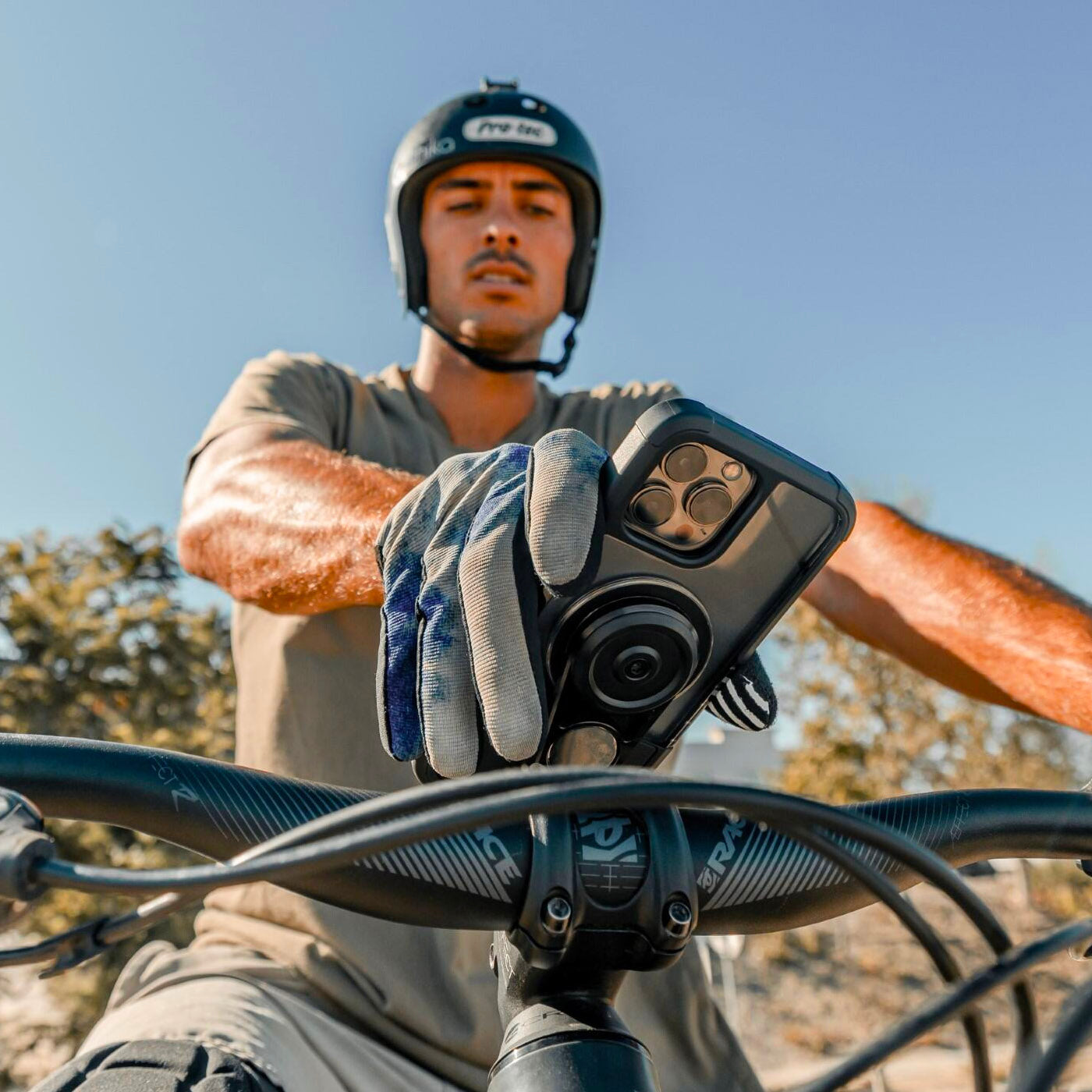 BIKE MOUNTS
Cycling is more than a hobby - it's a way of life. When you mount your bike, you're ready for adventure, a calming ride through the city or trail, or you're running errands from point A to point B. Either way, phone holders that make your journey more difficult are a risk to your safety and your enjoyment.

With options for extreme biking and everyday commutes - we center our designs with quality aluminum structures and adjustability, without compromise. The perfect viewing angle is always sturdy and in reach. Additional attachments that help with vibration and camera mounting available!
UNIVERSAL MOUNTS
Although you're missing out on durability, sleek design, 6 foot drop protection and more - not having a Rokform case shouldn't stop you from getting the mount security your phone deserves. Our Magnetic Universal Adapter lets you take advantage of our patented RokLock™ tech for ultimate security with our phone holders. Fits perfectly with our Universal Ball Adapter phone mount and attaches to your phone via our RokLock™ twist lock tech.

We're confident that once you try our universal cell phone holders, you'll wonder why you haven't picked up one of our durable and aesthetic cases!
An easy answer - your cell phone holder is made to provide visual accessibility to the information you need, without distracting you from the road or trail.
Everyone has a preference for where they place their phone holders. For example, one person might find it convenient to have a windshield suction mount in their car, while another person may find that it disrupts their line of sight. That person might defer to a vent or dash mount as their preference. The important thing is that you're able to access blind spots and full road view as you glance at GPS coordinates on your phone.
Magnets simply don't have the magnetic field strength to cause any damage to your phone. Magnets in our cases, cellphone holders, and accessories are some of the strongest magnets on the market. N52 magnets with next-gen magnetic shielding to be exact. Some of the strongest pull without causing damage to your phone's compass or other components. With that, you'll get next level security ensuring your phone stays put.
This is up for debate and is mostly based on preference. Suction and dash cell phone holders could potentially obstruct your view - so place it in your vehicle strategically and go for a test drive to ensure safety. Vent mounts are a popular option as well, but consider how far down you glance at your phone for directions. Either way, there's a great way to test your preference before making a purchase:

1. Place a marker or sticker on each area in your car where you might have a cell phone holder.
2. Sit in the driver's seat and glance over at each position, this should narrow it down to 1 or 2 options.
3. If you're still unsure, go for a short drive where you can safely test out glancing at the stickers

After that, you should have a clear winner!
Short answer is No! Although the benefits of our cases are plenty: 6 foot drop tested, military grade protection, beautifully designed...you may not be ready for commitment (our cases last a very very long time!)
So we've introduced our Magnetic Universal Adapter - it can be attached to any phone or case to take advantage of our patented RokLock™ technology for use with the best and most secure phone mounts on the market!
Yes! Quality doesn't need to be complicated. Our phone mounts are designed for DIY installation with detailed instructions provided.
That's a hard yes - we have a versatile collection of cellphone holders for any terrain. A priority of ours is ensuring you can use our cell phone mounts for both adventure and everyday commutes.
Adjustable swivel cell phone mounts are available in our phone mounts collection.
SATISFACTION GUARANTEED: OUR PROMISE TO YOU