iPhone 6/6s Fuzion Pro Case
SKU: 532222
SIX SIDED PROTECTION: Exceeds military drop test standards MIL-STD 801G-516.6 for worry free use and abuse CNC Machined from military grade aluminum
MILITARY GRADE ALUMINUM: Precision CNC Machined and Hand assembled to exact specifications for a superior fit and finish
INCLUDES MAGNETIC CAR MOUNT: Our powerfully discreet adhesive backed magnetic dash mount lets you instantly mount your phone for handsfree use
SAFE, RELIABLE MAGNETIC TECHNOLOGY: Snap-in Roksafe magnet is guaranteed safe! Will not negatively impact your GPS, credit cards, Wifi, Apple Pay, Bluetooth, camera or data transfer
COMPACT & LIGHTWEIGHT (Not Bulky): This durable case fits in your pocket without added bulk and discomfort Features oversized charger and headphone jacks for easy access

iPhone 6/6s Fuzion Pro Case
Aircraft Grade Aluminum Car Mount
RokLock Car Mount
Safe Neodymium Magnet
Removable Safety Lanyard

Frequently Asked Questions

What happens when I order?

As soon as you place your order we will start preparing your order for shipping.
You will get a confirmation email right away. As soon as we start preparing your order you will get a second shipping email with a tracking number.
Within 5 business days you will be able to start enjoying your new Rokform Product.

What if I change my mind?

We have a 60 day 100% Money Back Guarantee. To learn more about this guarantee please see our Return Policy.

What if I have a problem?

We have a 2 Year Warranty to make sure that you have the best Rokform experience. Our Customer Service team is here to help drop them a line using our Help Desk.
 BULLETPROOF DESIGN
Everyone knows that Aluminum iPhone 6/6s Cases are the most protective type of Cases on the market. The Rokform Fuzion is CNC machined from 6061 T-6 Aircraft Grade Aluminum with an impact resistant inner TPU shell which will provide superior protection against even the most extreme drops, shock, and impacts.
---
 THE #1 MOUNTABLE PHONE Case
The Mountable Aluminum iPhone 6/6s Case also includes Rokform's signature integrated mounting system (RokLock). The RokLock gives you the power to mount your device to an assortment of accessories that include bicycles, motorcycles, car dashes, strollers, and golf carts.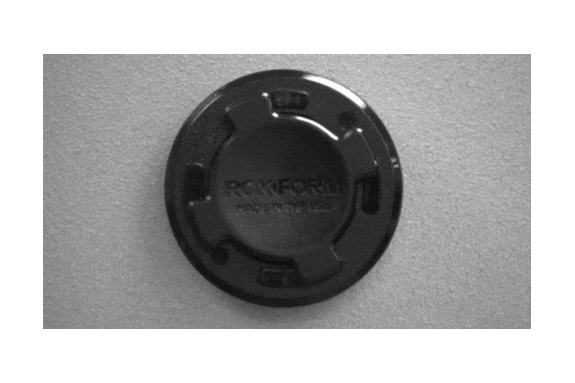 ---
 ROKSAFE MAGNETIC MOUNTING
Since 2011, Rokform has been the pioneers of Safe Magnetic Mounting for iPhone. The iPhone 6/6s Aluminum Fuzion Pro Case features a Roksafe magnet, which you can use to mount your device to any magnetic metal surface or one of our magnet mounts. It is guaranteed safe, and will not affect your GPS, Bluetooth, Wifi, Credit Cards, Apple pay, Data Transfer or Camera.
---
 BEYOND PROTECTION
The Rokform Fuzion Pro for iPhone 6/6s has been thoroughly tested to ensure you have the most protective Case possible. It has been drop tested and exceeds Military Grade Standards.
---
 SPECIALLY DESIGNED TO PROTECT YOUR SCREEN
The design of the Rokform iPhone 6/6s Fuzion Pro Case features a 4-Point Protective Rear Guard which helps you maintain a scratch free phone. The wrap around feature gives your iPhone a slight lift off whatever surface it is placed or dropped on, helping you avoid scratching or even shattering your screen.
---
 COMPACT DESIGN
The Rokform Fuzion Aluminum iPhone 6/6s Fuzion Pro Case is slim, compact and lightweight. Since our Aluminum iPhone 6/6s Fuzion Pro Case does not require any tools or screws to take on/off we are able to offer the sleekest of design profiles. Get all the protection without any bulk or signal loss.
---
 MAGNETIC CAR MOUNT INCLUDED
Mount your phone to just about any flat, hard surface with a BAM Mount that''s included with your iPhone 6/6s Fuzion Pro Case, for a completely hands-free experience. This discreet magnetic mount works with a Magnet Kit and is incredibly easy. Simply peel to reveal the 3M™ tape, stick to a clean, flat, hard surface, and let the magnets get to work.
It's an awesome cover!!!
This cover is wonderful and it has so many ways of making phone use in different situations easier!!
Slipped out my hand
My phone slipped outta my hand and landed on a corner then on its face. It is fine, a little corner scuff on the rubber part of case but it survived falling five feet onto the smooth concrete floor. Looks like the raised corners prevented the screen from being touched at all. As it hit the corner and landed flat, it sounded really cool actually. Usually I hear glass shattering and loud noise. It sounded almost like a suction hitting the ground. Really solid hit, thanks Rokform
Fuzion Pro iPhone XS Max
Amazing case. Great build quality. The carbon fiber has a glossy coat to it. Case is a tight fit and will not come off unless you remove the aluminum casing around it. Very durable. I made a YouTube video about the case. Name (for now) is Cannon Fodder and search for "rokform Fuzion Pro iPhone XS Max". I think I'm the only one with an unboxing review. Forgive me for quality, I'm a YouTube newbie
LoVe LoVe LoVe this case!!
I was able to get my hands on the magenta colored Fuzion case! This is my second Fuzion case and third Rokform case. I would not buy any other case! There is no comparison...Rokform is the best!! Some pie ole complain about the price. However, when you invest your money in a phone you need a great reliable protective case!! Thank you Rokform for a great product!
Rok On!
Really great quality and super easy to install. Paired it with the motorcycle perch mount. Very pleased with the product and would definitely recommend. Awesome customer service and fast delivery as well!
Awesome case
The Fuzin Pro case fits the phone perfect and looks awesome. Well worth every penny to protect the phone. And paired with the car mount works better than I expected.
The best last set bought over six years old