Pro Series Motorcycle Perch Mount
FOR HARLEY DAVIDSON MOTORCYCLES, METRIC, AND INDIAN CRUISERS: Clutch and brake lever attachments to place your phone right where your controls are.
BUILT LIKE A ROK: Premium materials create premium mounts. Premium mounts provide premium experiences. 
UNIVERSAL FIT: Fits with 1.45" - 1.65" spacing (37mm - 42mm spacing).
A SUPERIOR MOUNT: 360 degrees of rotation. Set the arm upright between a pivot angle of -20 to 55 degrees.
STEALTH AESTHETICS: Our mounts come in two color design styles for a mount that feels like a natural extension of your bike. 
DESIGNED IN THE USA: Even our customer service team is based in Irvine, California. 
Finally - a perch mount that puts you in control. This tool is about more than navigation - it's about helping bikers stay connected on the road so they can be empowered to enjoy the ride. Our perch mount and vibration dampeners make that dream a reality. 
- Motorcycle Perch Mount
- Metric and SAE Hardware
- Tool for Mounting
- Lanyard
Minimize distractions. Maximize time on the road.
The open road shouldn't force you to close your phone. Our perch mount creates brand-new possibilities for those who ride. ROKFORM might not be the first motorcycle mount brand you ever buy – but we will be the last.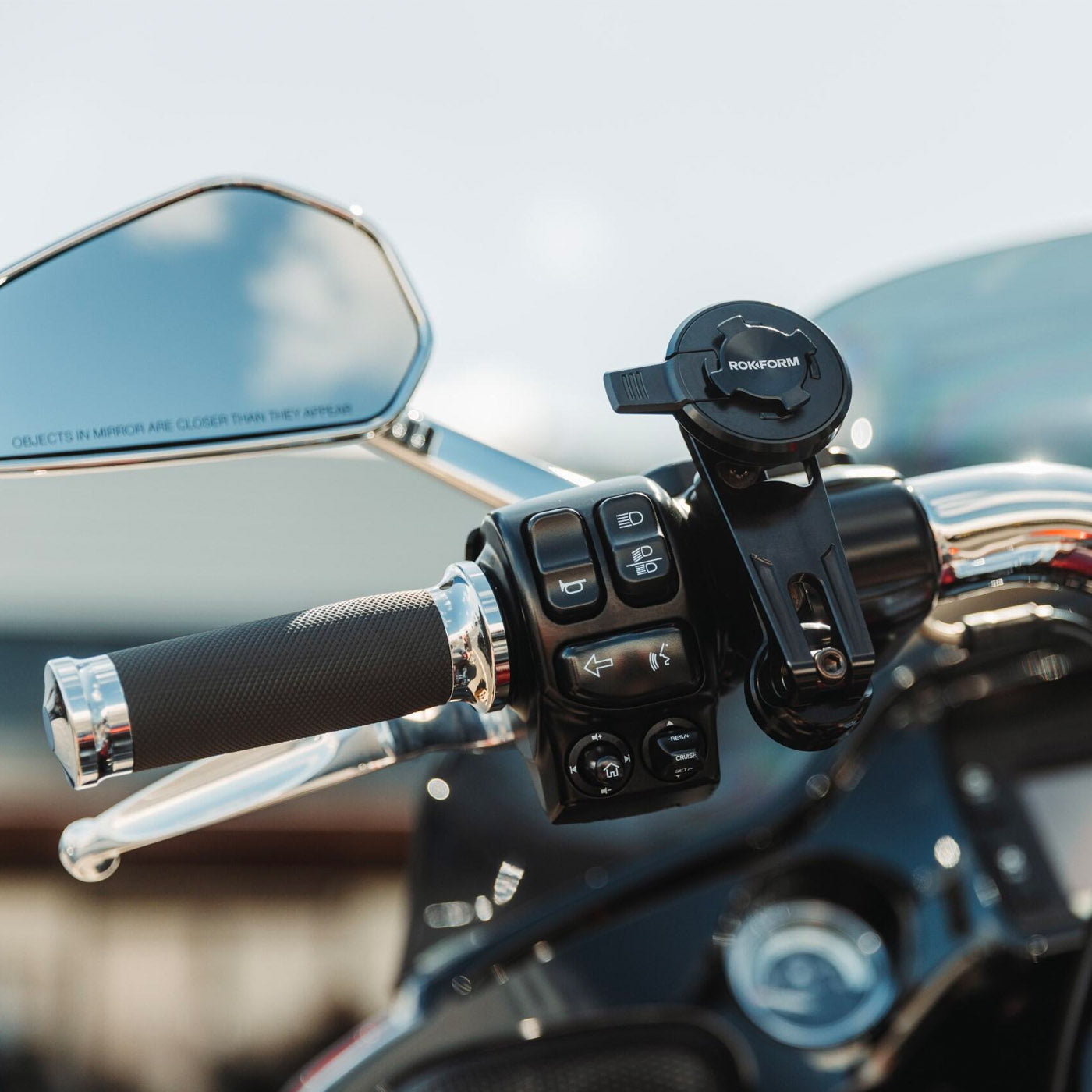 The RokLock™ Twist Lock System
Simply twist and lock your phone to securely attach any ROKFORM case to the perch mount. Using 3 overlapping layers of security, your phone will always stay in front of you when you need it most. Protection is our middle name.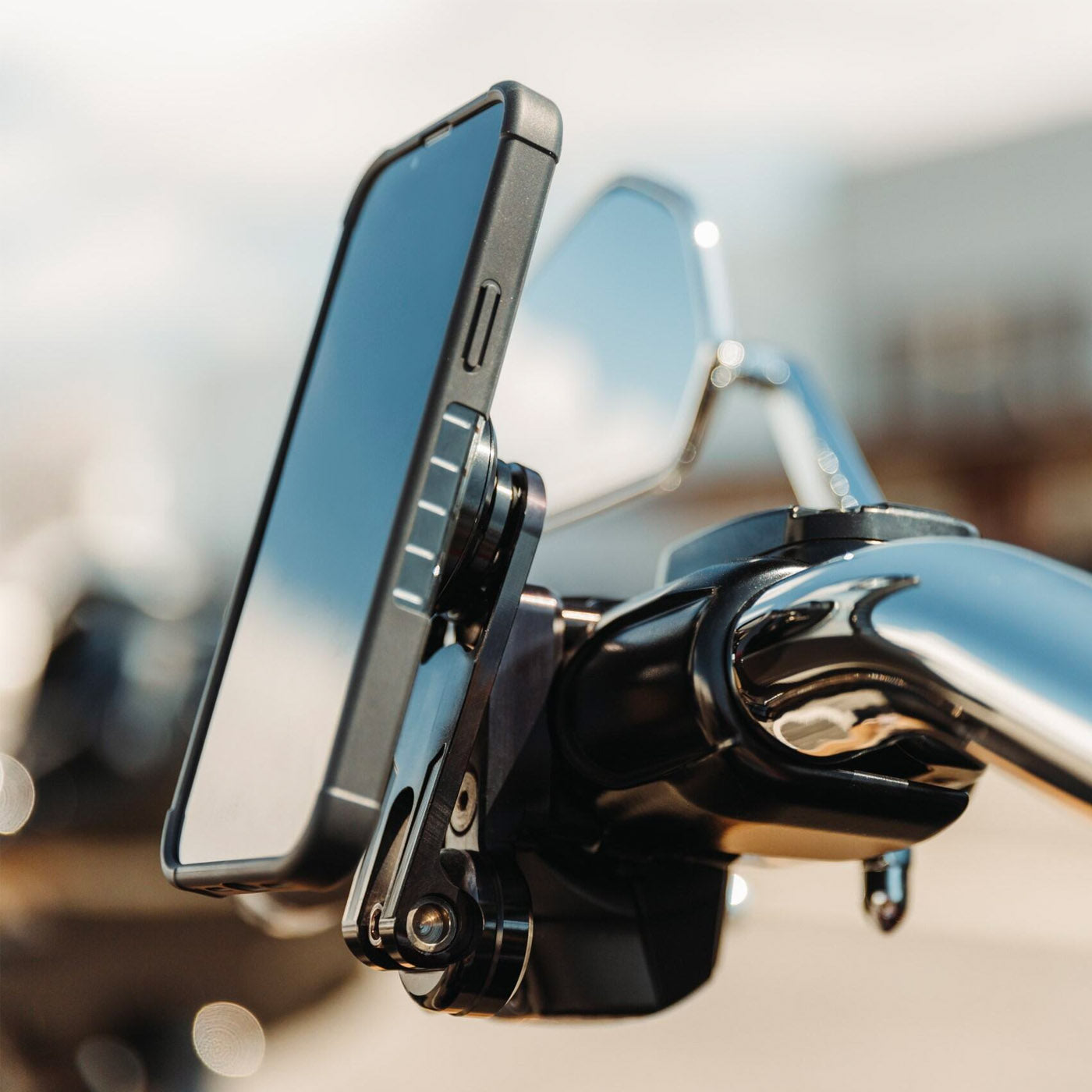 Simple to Install. Simple to Adjust.
Our perch mount offers seamless rotation and adjustability. It's a simple tilt that actually stays in place and allows you to angle your phone up, down, or side-to-side to guarantee the perfect view every single time. The wrench is included.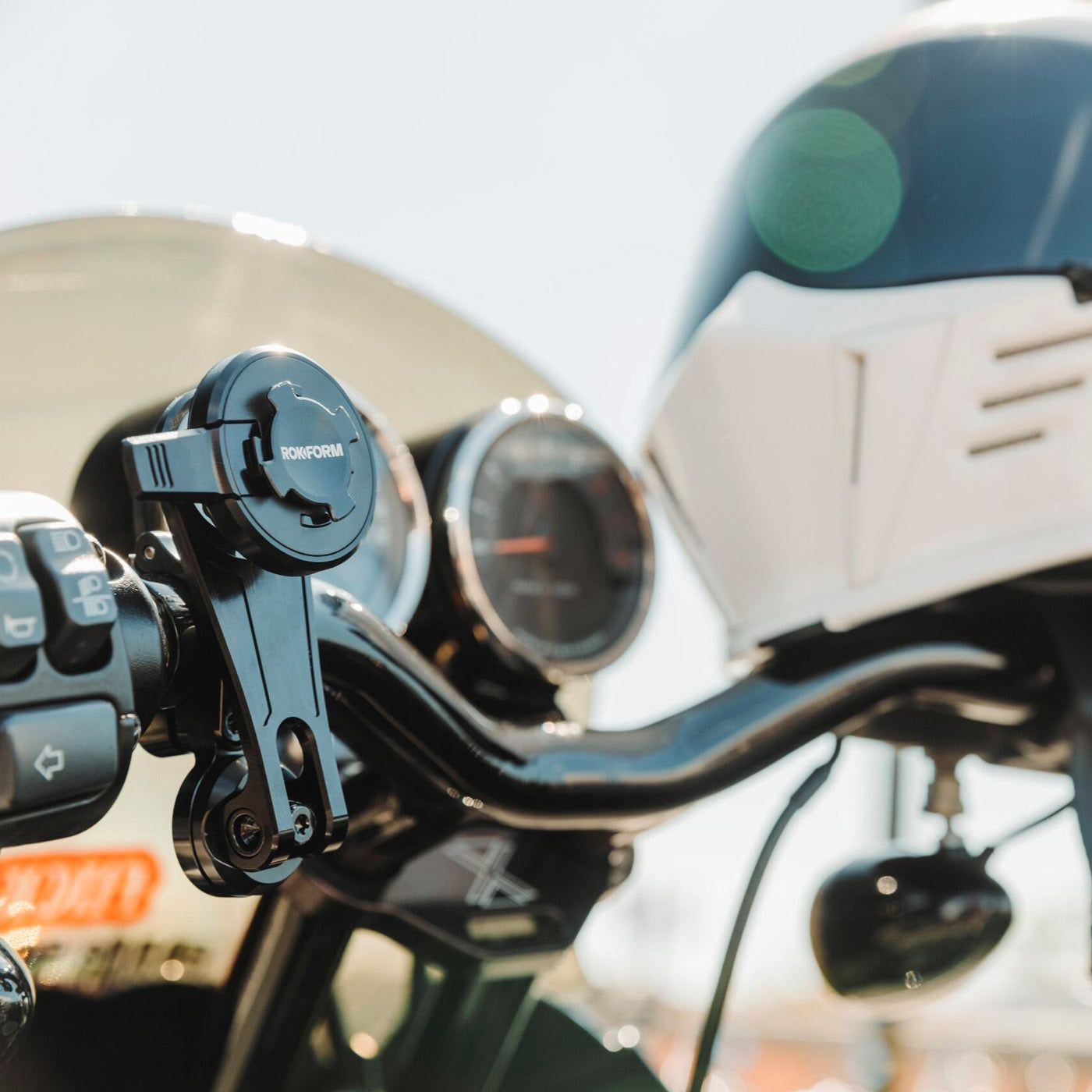 Quality Parts Create Quality Experiences
People choose ROKFORM when they want the best. The best designs. The best materials. The best customer service. The best biker community. And that's exactly what we deliver – guaranteed.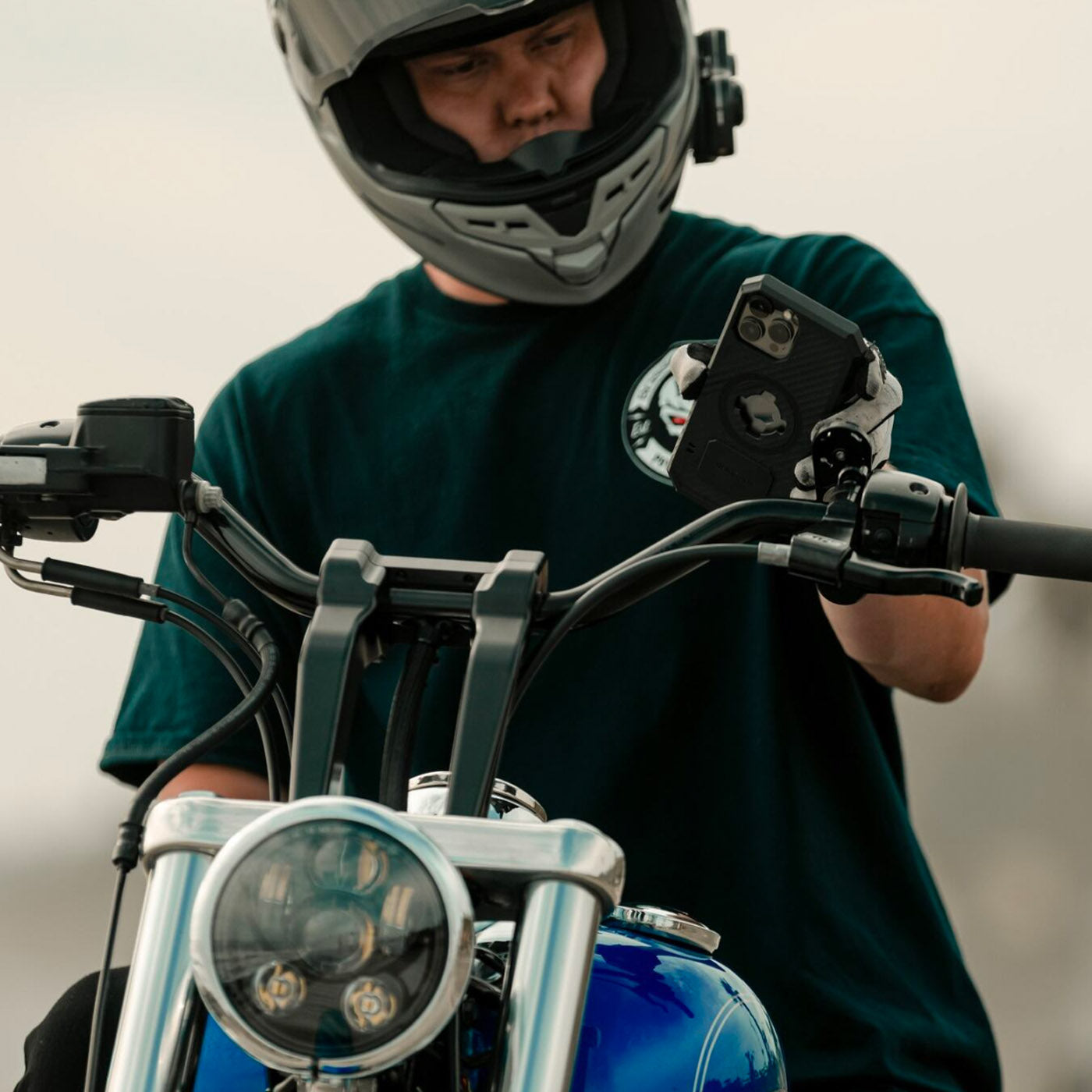 Still Riding With Your Phone in Your Pocket?
There's a good reason why experienced riders trust Rokform to safely attach their phones to their clutch and brake lever perch.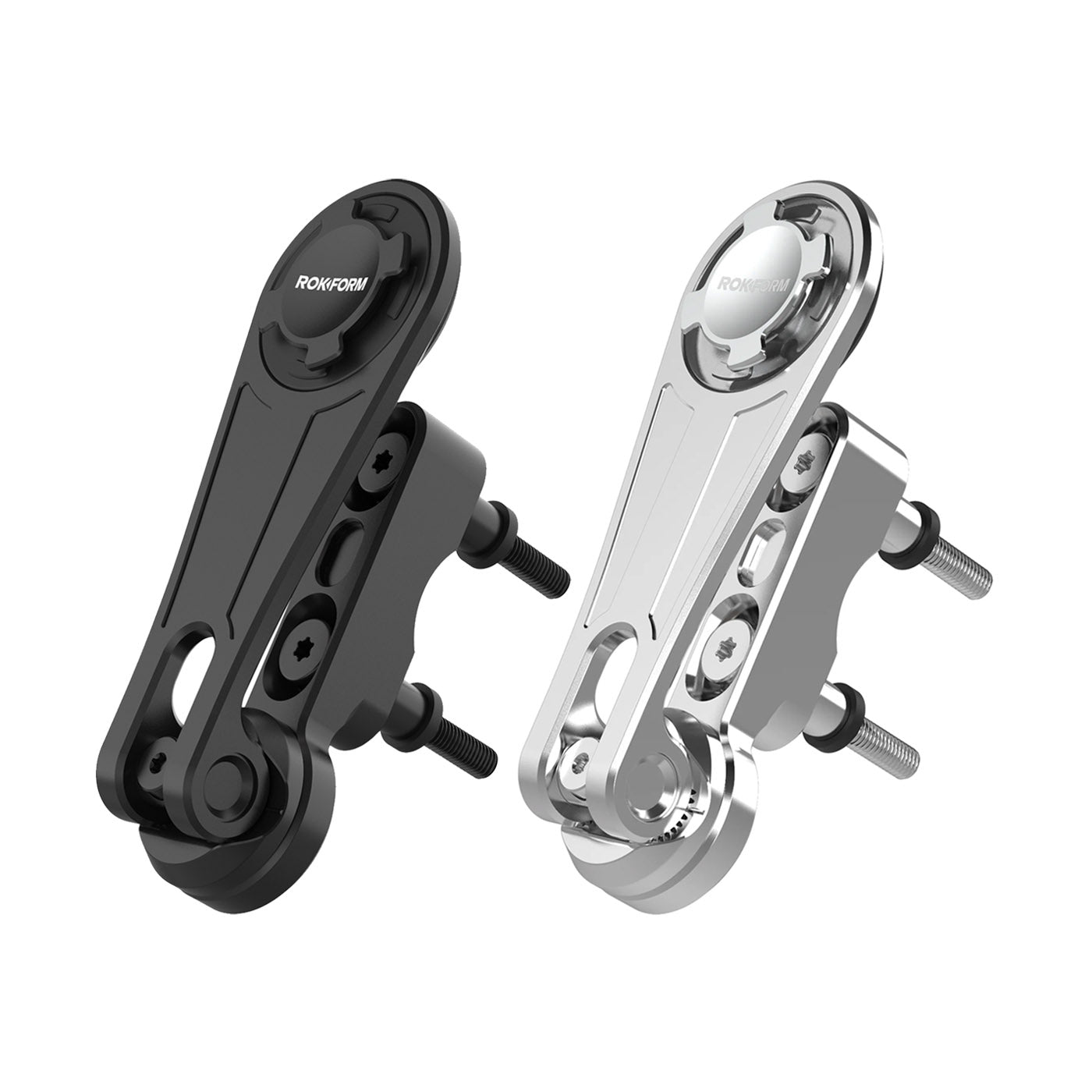 Designed in the United States of America
The people closest to problems on the road are those who know how to solve them. That's why all our mounts are designed by bikers right here in the United States.