iPhone 5c Shield Case
301201
Six-sided protection
Injection molded high-impact polycarbonate frame
Removable, rubber protective outer bumper
Thermoplastic elastomer non-slip grip insert
Variety of compatible, mountable accessories
Kit also includes: adhesive car dash mount

iPhone 5c Shield Case
Magnetic Car Dash Mount
Safety Lanyard

Frequently Asked Questions

What happens when I order?

As soon as you place your order we will start preparing your order for shipping.
You will get a confirmation email right away. As soon as we start preparing your order you will get a second shipping email with a tracking number.
Within 5 business days you will be able to start enjoying your new Rokform Product.

What if I change my mind?

We have a 60 day 100% Money Back Guarantee. To learn more about this guarantee please see our Return Policy.

What if I have a problem?

We have a 2 Year Warranty to make sure that you have the best Rokform experience. Our Customer Service team is here to help drop them a line using our Help Desk.
---
 THE #1 MOUNTABLE PHONE CASE
The iPhone 5c Shield Case also includes Rokform's signature integrated mounting system (RokLock). The RokLock gives you the power to mount your device to an assortment of accessories that include bicycles, motorcycles, car dashes, strollers, and golf carts.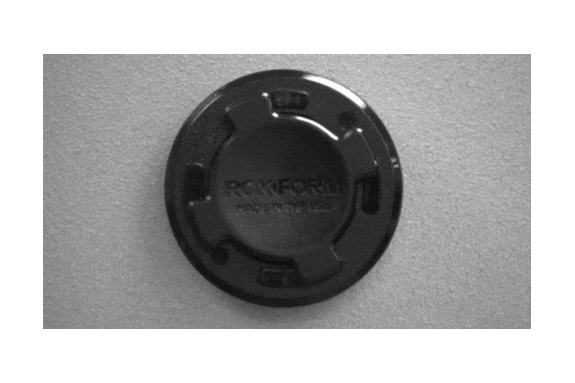 ---

 ROKSAFE MAGNETIC MOUNTING
Since 2011, Rokform has been the pioneers of Safe Magnetic Mounting for iPhone. The iPhone 5c Shield Case features a Roksafe magnet, which you can use to mount your device to any metal surface or one of our magnet mounts. It is guaranteed safe, and will not affect your GPS, Bluetooth, Wifi, Credit Cards, Apple pay, Data Transfer or Camera.
---
 BEYOND PROTECTION
The Rokform Shield Case for iPhone 5c has been thoroughly tested to ensure you have the most protective case possible. It has been drop tested and exceeds Military Grade Standards.
---

 EASY ACCESS
Perfect for use with your Beats by Dre, the iPhone 5c Shield Case by Rokform features oversized charge and headphone jack openings, which are compatible with all your favorite iPhone and 3rd party accessories.
---
 COMPACT DESIGN
The Rokform Shield iPhone 5c Case is slim, compact and lightweight. It can easily fit in any pocket, so you'll never have to worry about the bulk of this protective case.
---

 EASY STICK ROKLOCK CAR MOUNT INCLUDED
Mount your phone to just about any flat, hard surface with the RokLock Car Mount that's included with your iPhone 5c Shield Case, for a completely hands-free experience. The RokLock mount works with a case and is incredibly easy to use. Simply peel to reveal the 3M™ tape, stick to a clean, flat, hard surface, and let the RokLock get to work.
---
 LEARN MORE
Check out all the unique design qualities and features of the iPhone 5c Shield Case by Rokform.
iPhone SE/5/5s Shield Case
Only ROKFORM
ROKFORM is the only case I have ever put on my iPhones. It is the best design. I use the mounting puck for hands free driving every day. And the magnet has been used many times in the gym and taking family photos. My ROKFORM cases have saved my fallen iPhones many times. Made in the USA matters too!
Best phone case ever!!!
I bought a rokform case years ago for my iPhone 5. That thing took all kinds of abuse from sliding out of my jeep onto the road to 100's of drops on the floor. The rubber bumper finally broke and had to buy a replacement. Rokform is the only case ill buy from now on!!
Great product!
Absolutely love both of the cases and the extended roklock mount!
iPhone SE/5/5s Shield Case
Happy with product
Great product can't what to order some accessories
Good case , great mount
Everything works as advertised. Only negative is that the case is a little slick to hold onto. The motorcycle mount is just what I've been looking for. Works good on my Indian Roadmaster.
Perfect
Exactly what my son was looking for to practice sprints on his BMX race bike!