Extended RokLock Car Dash Mount
SKU: 330799P
Affixes to most hard/semi-hard, clean, smooth, flat surfaces
Allows phone to mount in portrait or landscape mode
Tough, injection molded polycarbonate construction
Compatible with all Rokform Mountable Phone Cases
Designed in California

Extended RokLock Car Dash Mount

Frequently Asked Questions

What happens when I order?

As soon as you place your order we will start preparing your order for shipping.
You will get a confirmation email right away. As soon as we start preparing your order you will get a second shipping email with a tracking number.
Within 5 business days you will be able to start enjoying your new Rokform Product.

What if I change my mind?

We have a 60 day 100% Money Back Guarantee. To learn more about this guarantee please see our Return Policy.

What if I have a problem?

We have a 2 Year Warranty to make sure that you have the best Rokform experience. Our Customer Service team is here to help drop them a line using our Help Desk.
 THE #1 PHONE MOUNTING SYSTEM
The unique Rokform Extended RokLock 4-point twist and lock mounting system allows you to mount your phone with ease. Simply align the cross design on the back of your favorite Rokform mountable case to the Extended RokLock Car Dash Mount and you can seamlessly snap your phone on and off in seconds. The Extended RokLock system ensures that your device will stay in place, and is specially designed to protect against unwanted removal.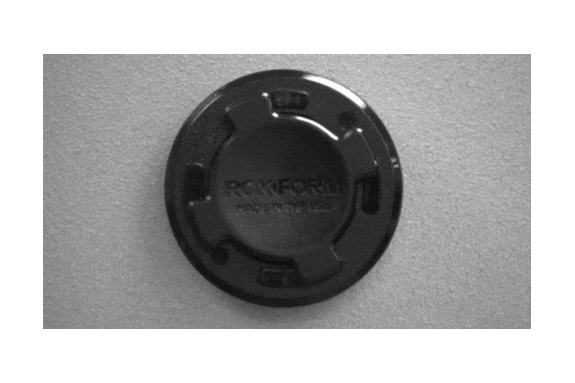 ---
 THE ULTIMATE HANDS FREE EXPERIENCE
Avoid spending your hard earned money on a Hands-Free ticket! Use the Rokform Extended RokLockCar Dash Mount to access your GPS or music, screen or answer calls safely. Arriving to your destination is half the fun when you cruise with the Extended RokLock Car Dash Mount. Use your smartphone as your guide- simply snap your device on, input your endpoint to your favorite navigation app and you are good to go. With the Extended RokLock Car Dash Mount, you will always arrive safely and on time.
---
 BUILT TOUGH
The Rokform Extended RokLock Car Dash Mount is constructed from tough, injection molded polycarbonate. It is built to be strong for to last through the wear and tear of everyday use.
---
 YOUR CHOICE
Your Rokform Extended RokLock Car Dash Mount, is extremely versatile and allows you to rotate between portrait and landscape angles.
---
 WORKS ON ANY FLAT SURFACE
The Rokform Extended RokLock Car Mount is great for use just about anywhere! From the office to the car or around the garage or house, simply peel to reveal the 3M tape, stick to a clean, flat, hard surface, and let the Extended RokLock to get to work.
Rokform adhesive locking mount used for motorcycles
I had some concerns using this stick on locking mount on a bike. It held up from Houston to Sturgis and back. No issues with the 3M adhesive.
It was mounted to a Garmin base plate, with a standard RAM mount connection. The locking mount did develop some wiggle over 3,000 miles.
The amount of force to rotate the phone off did not change. Good purchase.
Problem Solved
I was looking for a hands free solution to complement my case I use for my mountain bikes. Found it!
Great Phone Securement in the car
This dash mount is by far the best I've ever used. Thanks to the proprietary RokLock securement system it doesn't move at all while driving. All my previous magnetic holders would eventually shake the phone off and cause a hazard. This is great.
Love it
This is exactly what I needed in my truck to hold my phone in place on long hauls.
RokLock Car Dash Mount.
Like all things Rokform I love this product. I'm able to place my iPhone in a great location in my car.
Roklock Car Dash Mount
I works flawlessly. I enjoy the fact that it locks the phone down, and you can even rotate the phone for larger screen for maps or when watching videos waiting for my kids to get out of school before pickup. Great work!!!
Great car mount
This product is great! It holds up my phone nicely and its compact design gives me the flexibility to mount it where ever I want on my dash!
Car mount
No issues works as proscribed