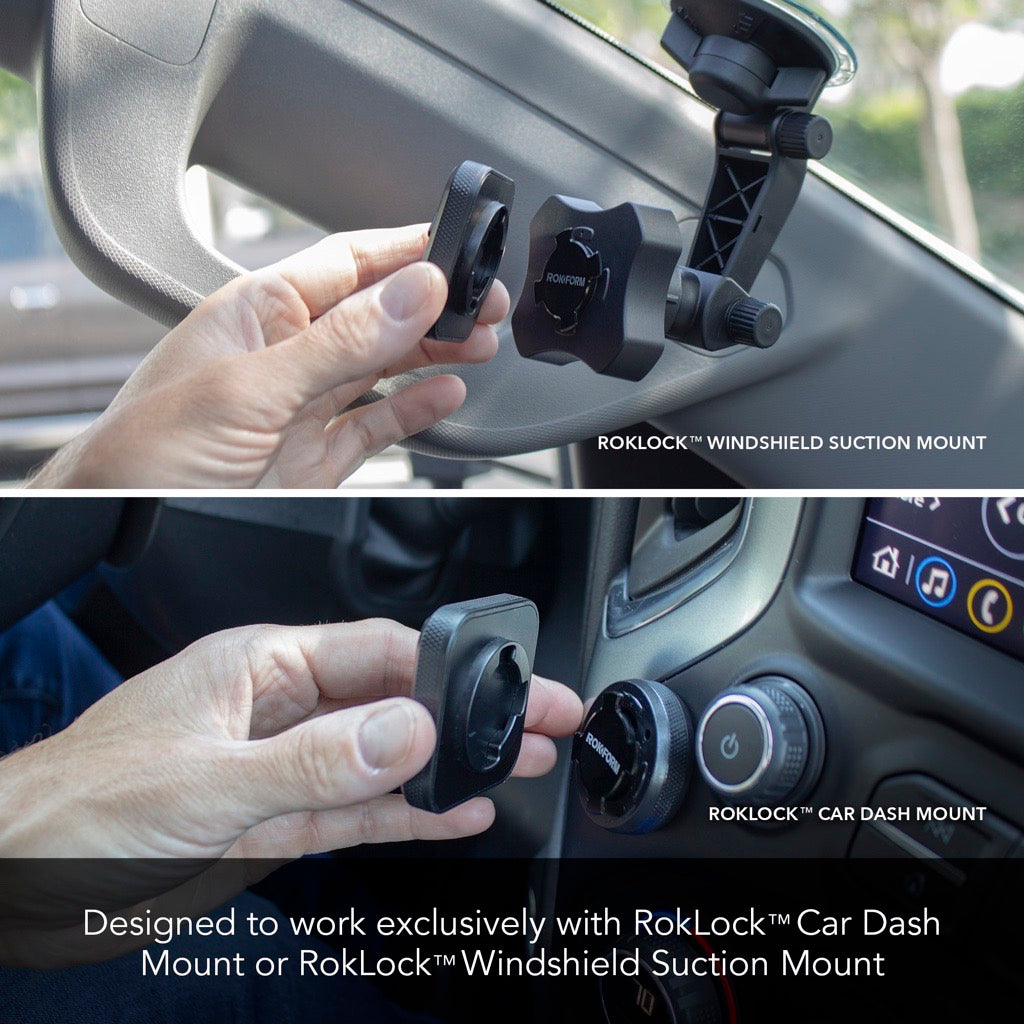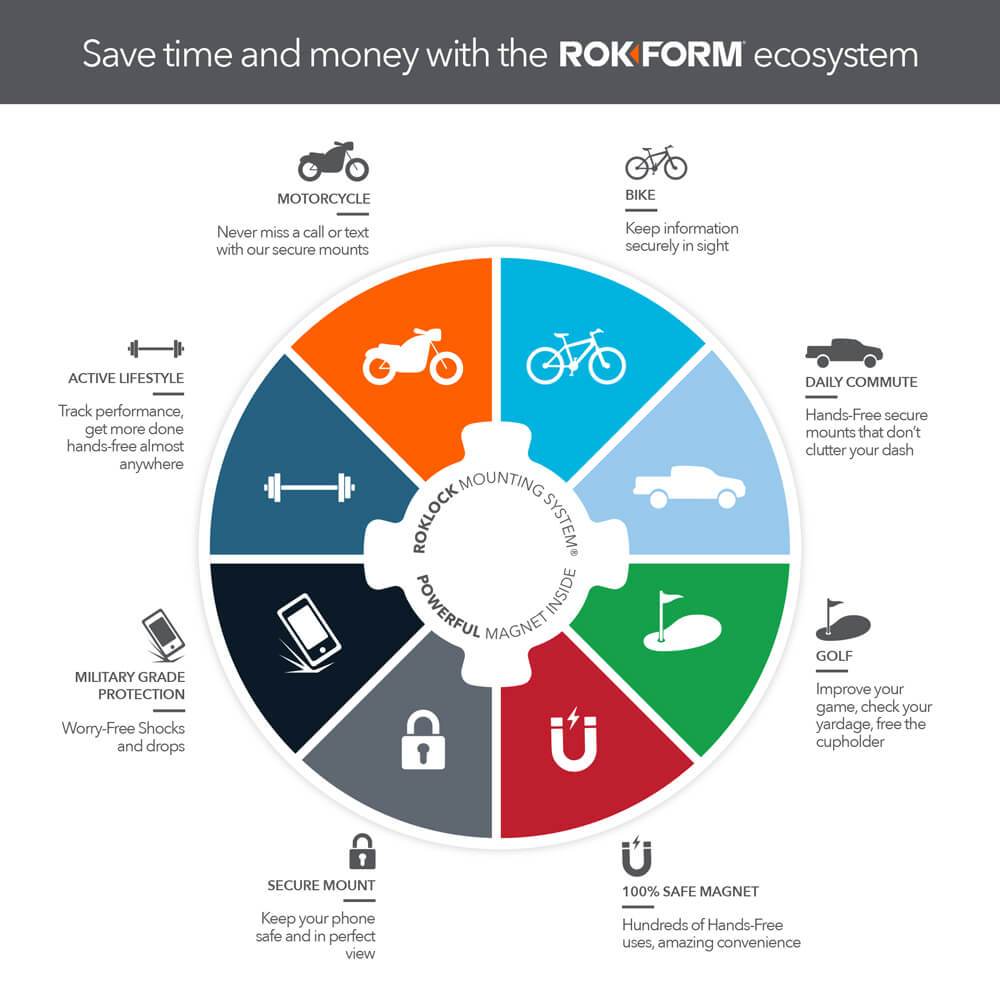 RokLock™ Windshield Suction Mount
Find your perfect angle with 210º of tilt and 360º of rotation
Advanced
suction cup phone holder
with patented RokLock™ Mounting Interface
Ultimate Hands Free Experience
Advanced Suction Technology
Access GPS with ease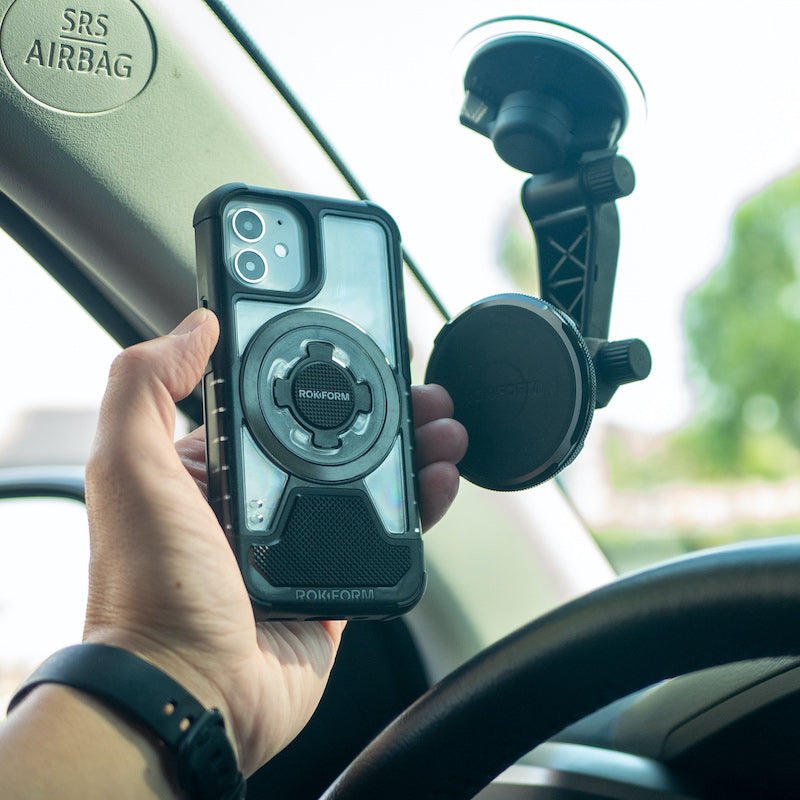 THE #1 SUCTION CUP PHONE HOLDER
Avoid spending your hard-earned money on distracted driver tickets! Use the windshield Rokform suction cup phone mount to access your GPS, music, screen or answer calls safely. Arriving at your destination is half the fun when you cruise with the Rokform phone suction mount. Use your smartphone as your guide- simply snap your device on, input your endpoint to your favorite navigation app and you're good to go. Arrive safely and on-time with the Rokform Suction Holder.
ULTIMATE HANDS-FREE EXPERIENCE
This windshield phone mount features Rokform's signature integrated mounting system (RokLock™). Our 4 point twist and lock system ensures that your phone stays mounted until you're ready to release it.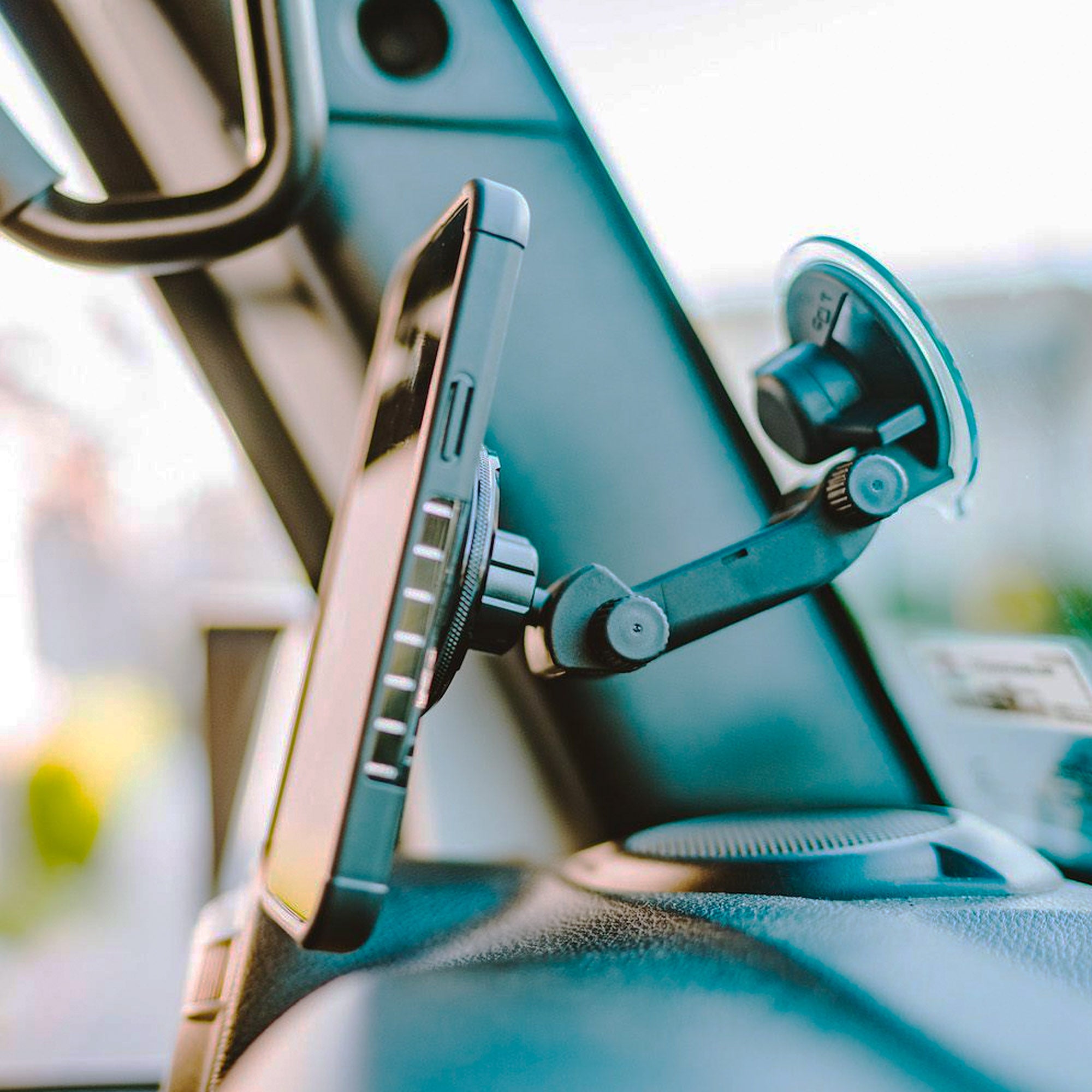 UNRIVALED ADJUSTABILITY
The arm on the Rokform Suction Windshield Mounts feature a 210 degree tilt and 360 degree turn and rotation ball for ideal viewing angles.
ADVANCED SUCTION TECHNOLOGY
The incredibly strong Suction pad used on the Rokform wind shield mount allows you to quickly and efficiently mount your device to any flat, non-porous surface.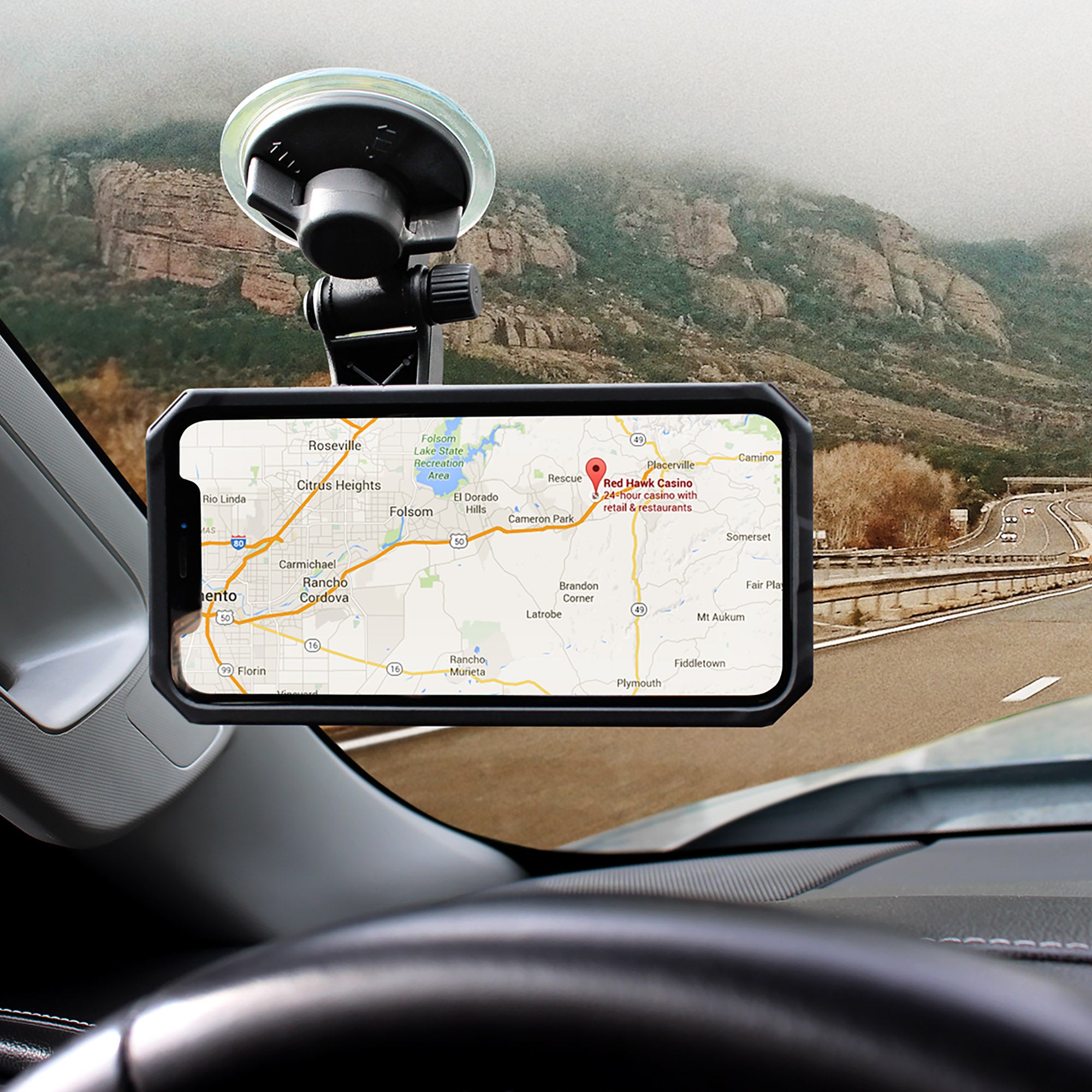 ROTATE YOUR WAY
Rokform suction cup car mounts are extremely versatile and can easily rotate between portrait and landscape angles.
As soon as you place your order we will start preparing your order for shipping.
You will get a confirmation email right away. As soon as we start preparing your order you will get a second shipping email with a tracking number.
Within 5 business days you will be able to start enjoying your new Rokform windshield phone mount.
We have a 60 day 100% Money Back Guarantee in case you decide to return your suction cup car phone holder. To learn more about this guarantee please see our Return Policy.
Every Rokform suction cup phone holder for car use has a 2 Year Warranty to make sure that you have the best Rokform experience. Our Customer Service team is here to help, drop them a line by emailing info@rokform.com
Rokform V3 Suction windshield phone mount provides an ultimate hands-free experience, allowing users to safely access their GPS, music, and answer calls while driving. For maximum safety, make sure your windshield suction cup mount is properly installed and secured to the windshield to hold your phone firmly and safely in place.
Our suction cup windshield mount is incredibly strong, allowing users to efficiently mount their device to any flat, non-porous surface. When you're attaching our windshield holder, press down firmly to ensure the suction cups have a tight seal. Once you've attached it in place, you have safe handsfree usage even if you drive over potholes and bumps.
The Windshield mount is designed to provide an ultimate hands-free experience, allowing users to safely access their GPS, music, and answer calls while driving. If you've been disappointed by cheap suction things for phones, you can rest assured our windshield suction cup phone mount is strong and won't budge when mounted right. See what our customers have to say about the quality of our windshield suction mount!
Using our windshield suction mount is ideal - as long as the placement doesn't impair your view of the road, and isn't blocking airbag deployment.