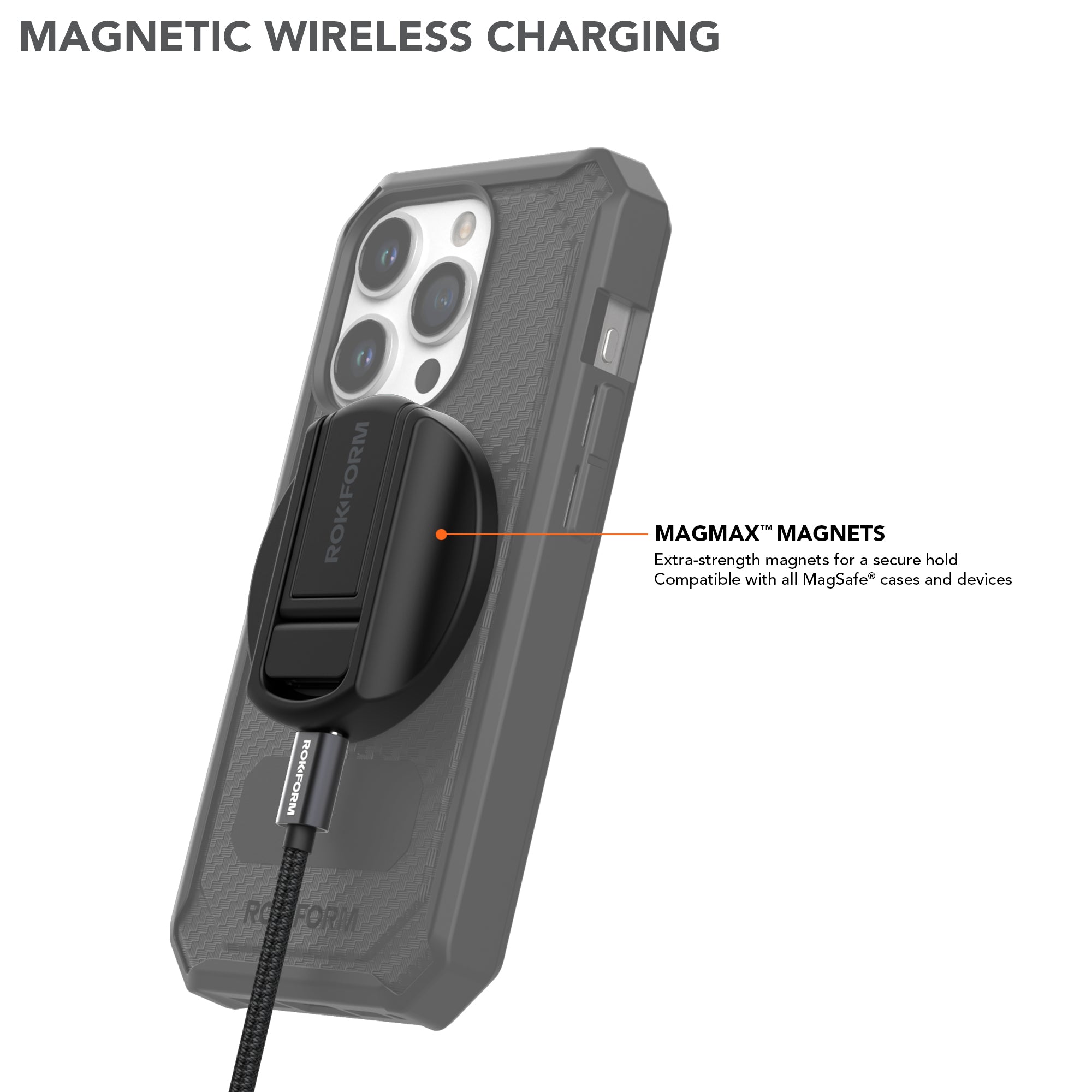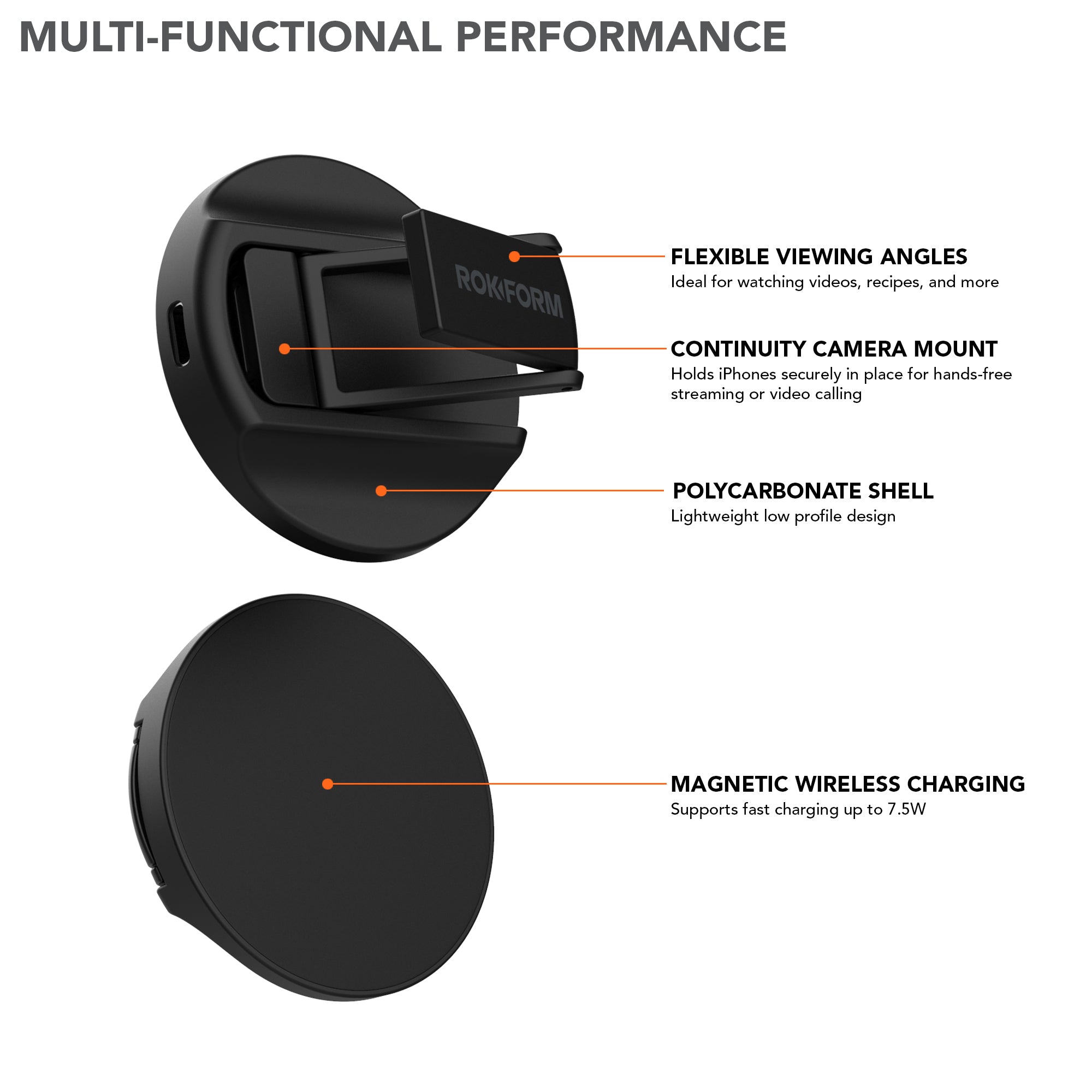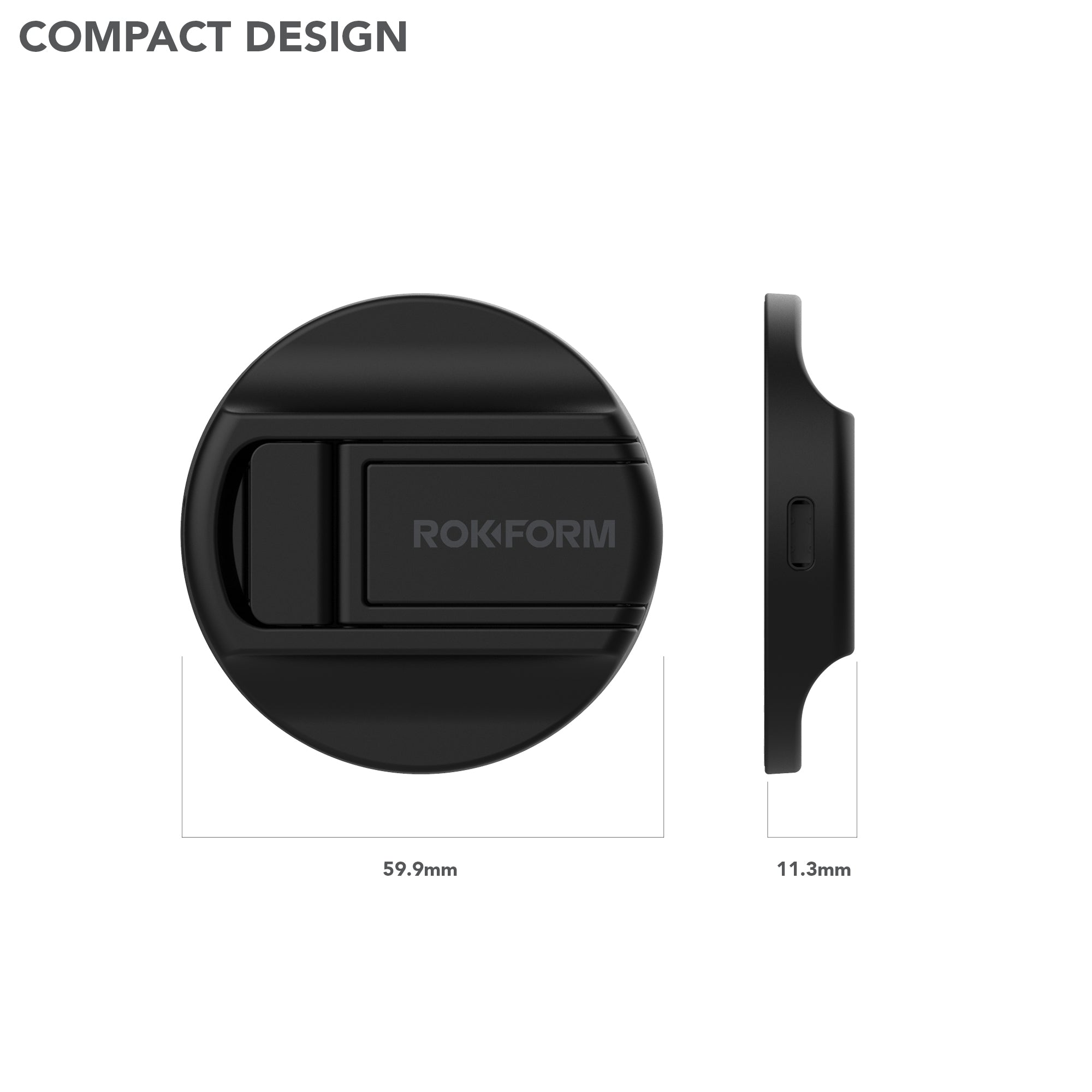 Magnetic Wireless Charging Stand
A charging stand made to go wherever you go.

• Powerful magnetic hold to phone
• Lightweight, compact and portable
• Works with any MagSafe compatible phone or case
• Adjustable stand provides perfect viewing angle, portrait or landscape.
Why settle for the ordinary when you can have the extraordinary? Your phone deserves a throne – and that's exactly what this offers. Our all-new wireless charger stand delivers 7.5W of lightning-fast power to your phone, so you don't spend too much time waiting for a full charge. All Rokofrm MAGMAX™ capable cases work with the Wireless Charging Stand, making them the ultimate duo. 
Up to 7.5W of lightning-fast power equals more time to do what you love. 

MAGMAX™ Magnets: Double the magnetic group for an extra strength hold. 

MagSafe® Compatible: Works with any MagSafe® compatible device. 

Flexible Viewing Anges: Ideal for watching videos, recipes, and more. 

Continuity Camera Mount: Mount easily to your laptop screen for video calls. 

The ROKFORM Guarantee: 1-Year/ 60-day Money Back Guarantee
• Magnetic Wireless Charging Stand
• Braided USB-C to USB-C cable
• Instruction manual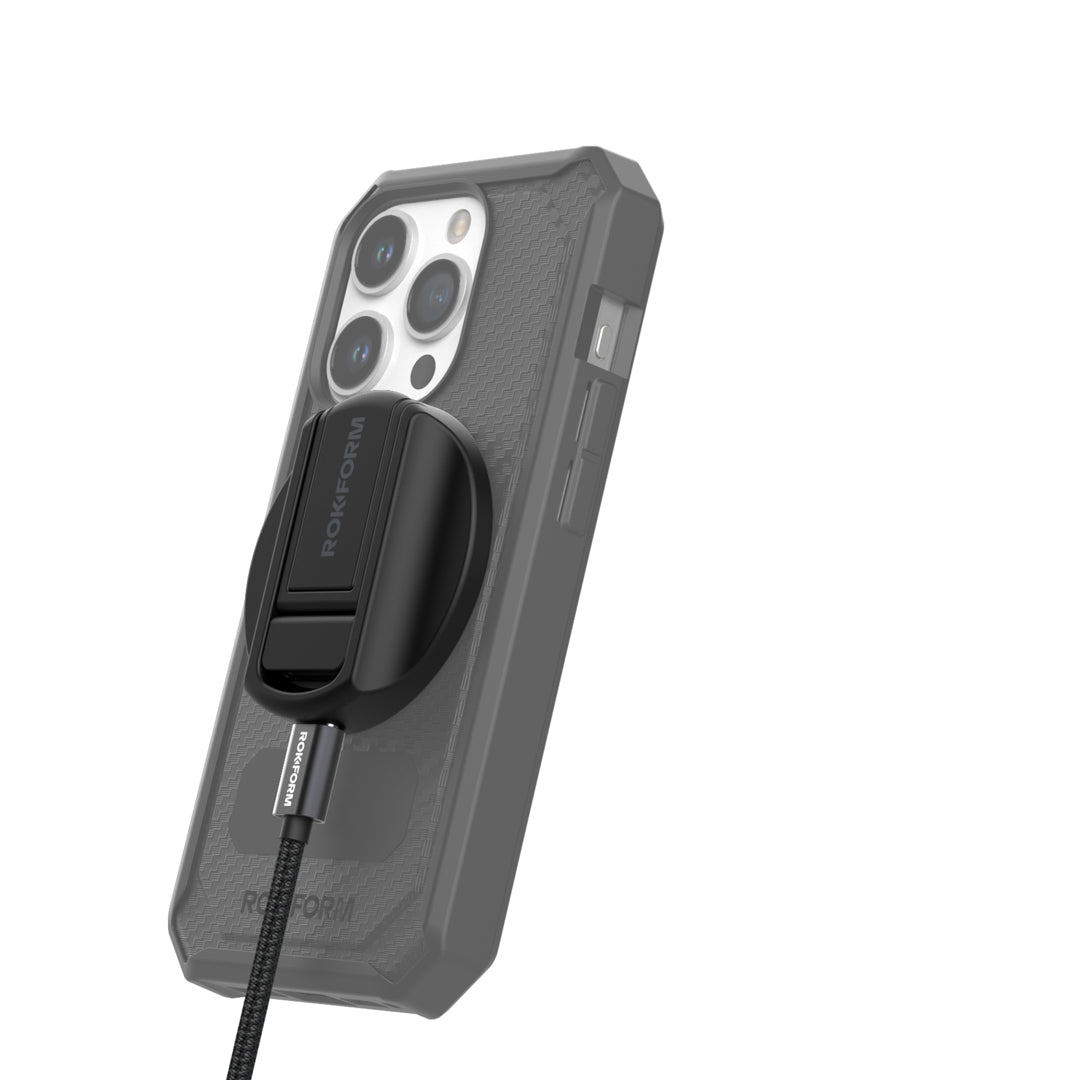 Charge at the Speed of Life
Say goodbye to the slow crawl of traditional chargers. It's time to meet ROKFORM's wireless charging stand – capable of juicing up your device in record time. Welcome to a world where charging is as simple as setting your phone down. We designed our charge stand to align with the needs of our daily lives - and we move fast! Our accessories are made to add convenience, style, durability, and strength to your devices - and our charger stand adds speed to that list!

Snap to Power. Pivot to Perfect.
This magnetic charging stand is double adjustable, allowing for a multitude of angles so you can find that perfect viewing spot wherever you are. No more glare struggles. No more neck craning. Whether you're FaceTiming grandma or navigating a complicated recipe, our kickstand has you covered. This was a common pain point created by your typical wireless charging stand. Wireless charging should provide freedom, not limit it, so a pivoting MagSafe® wireless charger stand is essential. Adding the ability to get creative when creating videos or just scrolling through your wirelessly charging phone was a must for us at Rokform!
Effortless Charging. Limitless Living.
Unlike flat charging pads, our wireless charging stand allows users to access their phone seamlessly – all while the device continues to charge. We're redefining what it means to live life untethered. Now, you can grab and go without plugging and unplugging. Although wireless charging has been around for some time - it hasn't peaked, and there are a lot of low-quality wireless charging stands out there! At Rokform, we take pride in the materials used and design efforts put into all our products. With our 2-year warranty and 60-day money-back guarantee - you can rest assured our wireless charging stand for iPhone, Samsung, or any other brand is trusted and backed by a company you trust!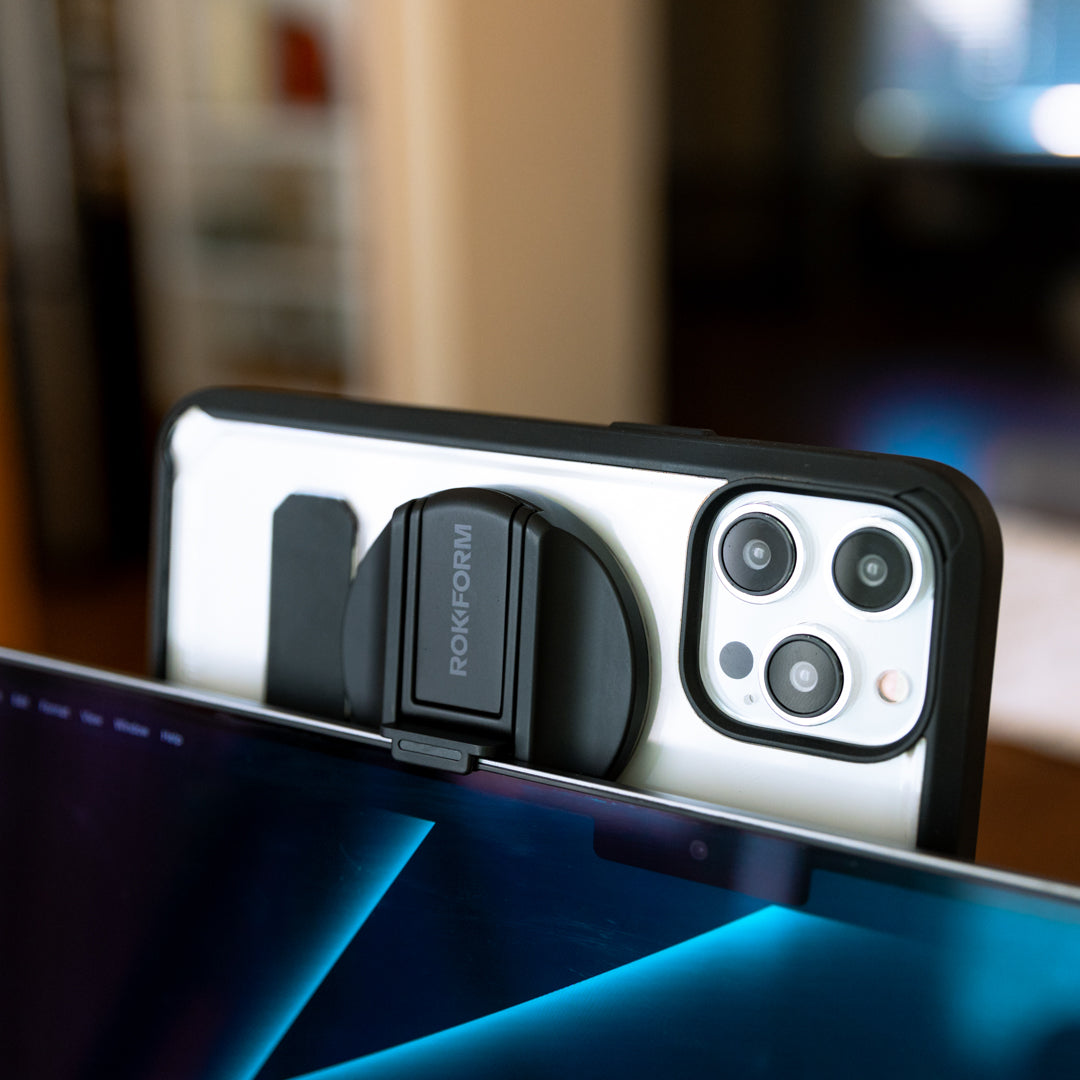 A Game-Changer for Your Video Calls
"We're elevating your device's wireless charging stand experience – and your entire communication experience. Simply position your phone atop your computer for the perfect angle, ensuring you look your best for every video conference, every selfie, and every livestream. Flexibility of use is key, and your phone is built with exceptional camera quality. Standing your phone on your desk is - as we all know - the least flattering angle for video. Got a laptop - a desktop - how about multiple monitors? Our magnetic charger stand can be easily set up to flatter your best side. Ditch the low-quality webcams, snap your Rokform wireless charging stand to your phone, and put your game face on!"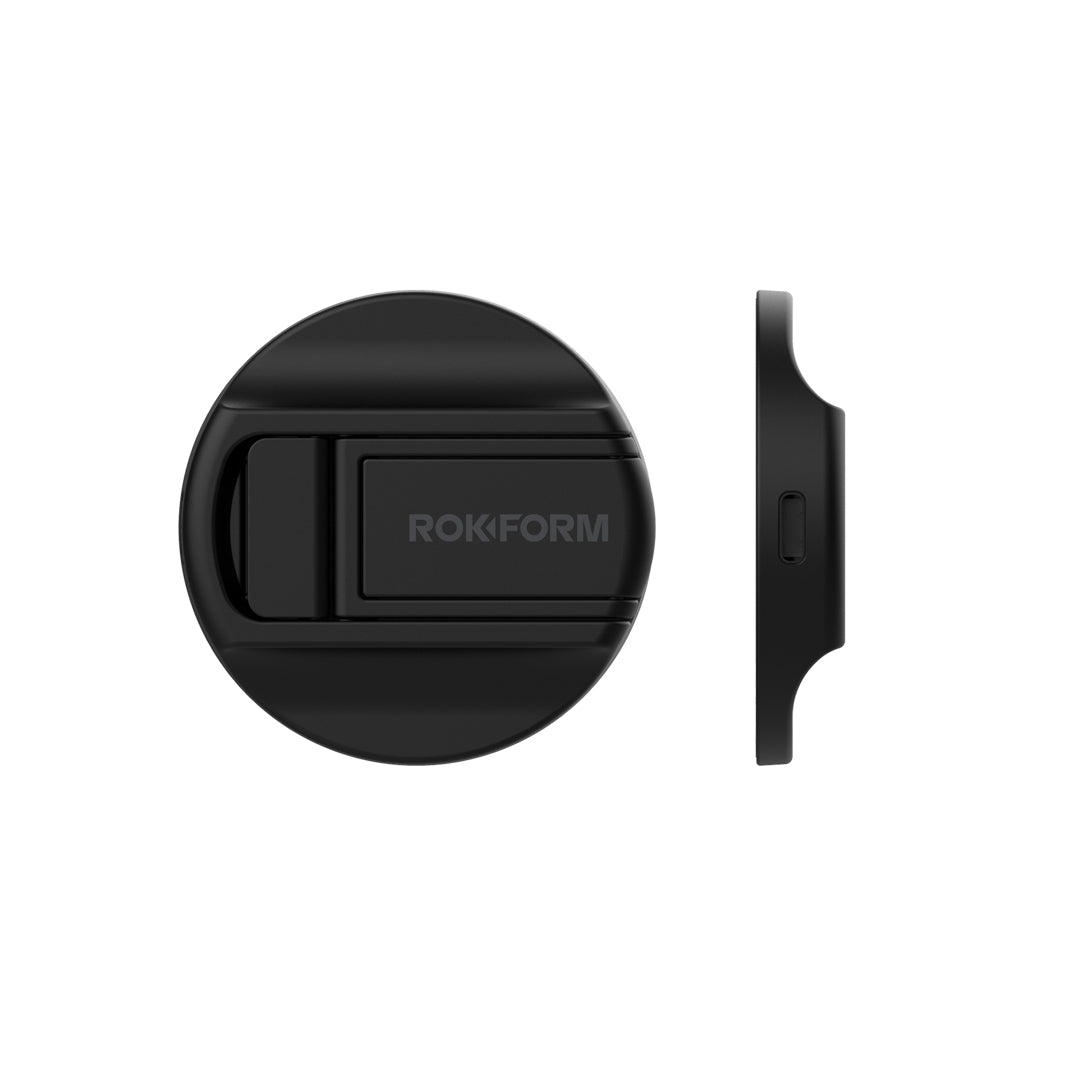 Light but Tough
An oxymoron? The last thing you want to do is bulk up your phone. Our fast wireless charging stand is just 59.9mm wide and 11.3mm thick. But how on earth can such a thin stand charger hold your phone? Well, our low-profile design is made with a polycarbonate shell - we're so confident in the quality materials used in our standing charger that we offer a 60-day money-back guarantee and two year warranty! Our products are made with exceptional quality in mind - and the Rokform magnetic wireless charging stand is no exception!