Motorcycle Mount Vibration Dampener
The ROKFORM vibration dampener is designed to reduce the force and speed of the vibrations produced by your motorcycle to help protect your phone's internal components. The ROKFORM vibration dampener easily retrofits onto any ROKFORM motorcycle phone mount and works with any ROKFORM RokLock™ case.
EASY INSTALL: Install quickly with included screw and tool.
DAMPENS VIBRATION: Reduces vibration force and speed to protect your phone's internal components.
TWIST LOCK: Fast Secure mounting with twist lock and lever.
ALUMINIUM CONSTRUCTION: Durable Aluminum and reinforced polymer construction.
ROKLOCK COMPATIBLE: Works with ROKFORM twist lock cases and Motorcycle mounts (use V2 for Universal Ball Mount).
ROKFORM WARRANTY: 2-year limited warranty and 5-star customer service based in Irvine, California.
Intentionally designed to seamlessly integrate with our ROKFORM motorcycle mounts, this premium-quality add-on ensures your phone s internal components remain safe and sound, so you can enjoy your adventures on the road worry-free.
- All New Rokform Vibration Dampener
- Mounting Hardware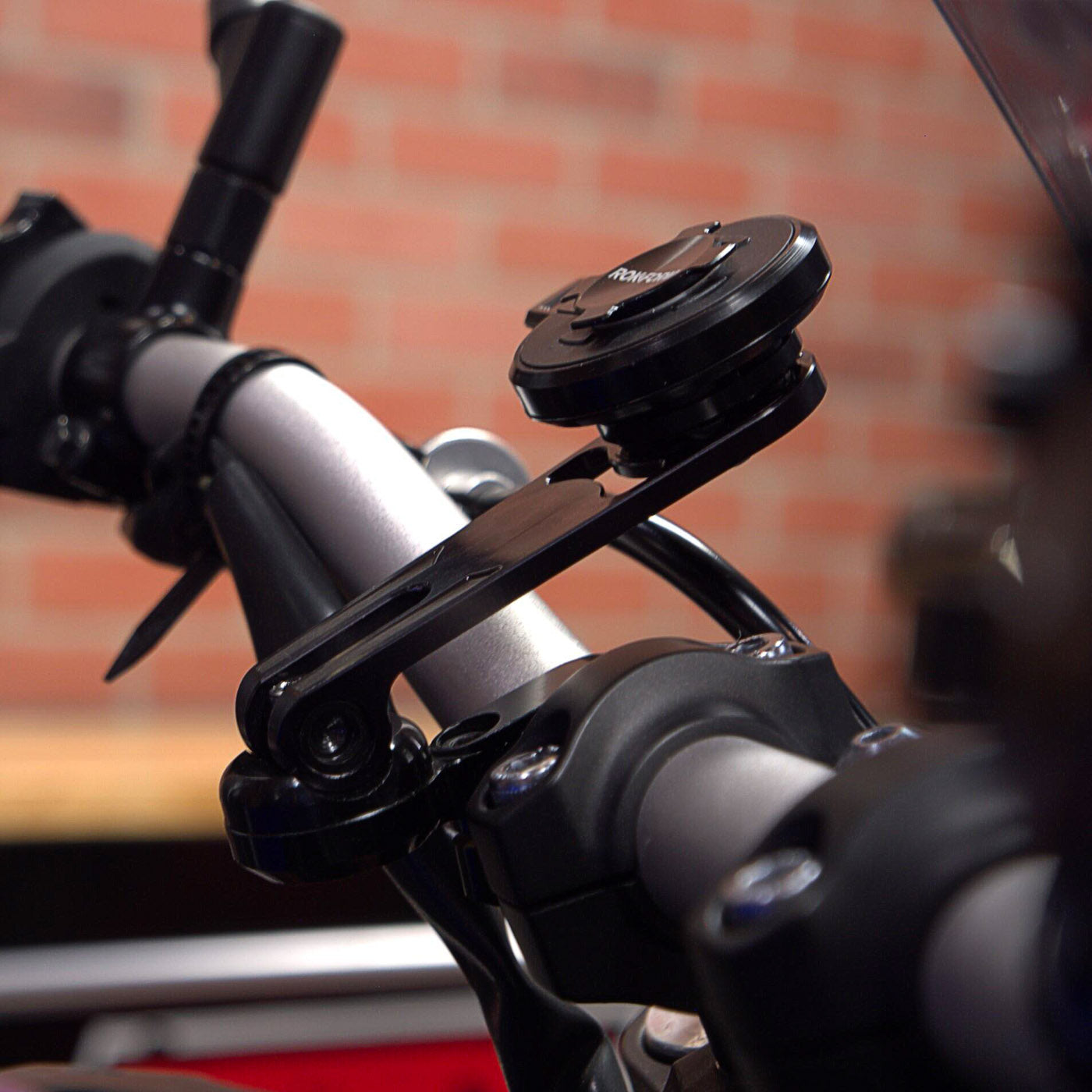 Easy Installation for Immediate Peace of Mind
ROKFORM's SmoothShock vibration dampener is designed
for effortless integration with our existing motorcycle
mounts. In just a few simple steps, you'll be ready to hit the
road with confidence, knowing your phone is safeguarded
against any potential effects of excessive vibration.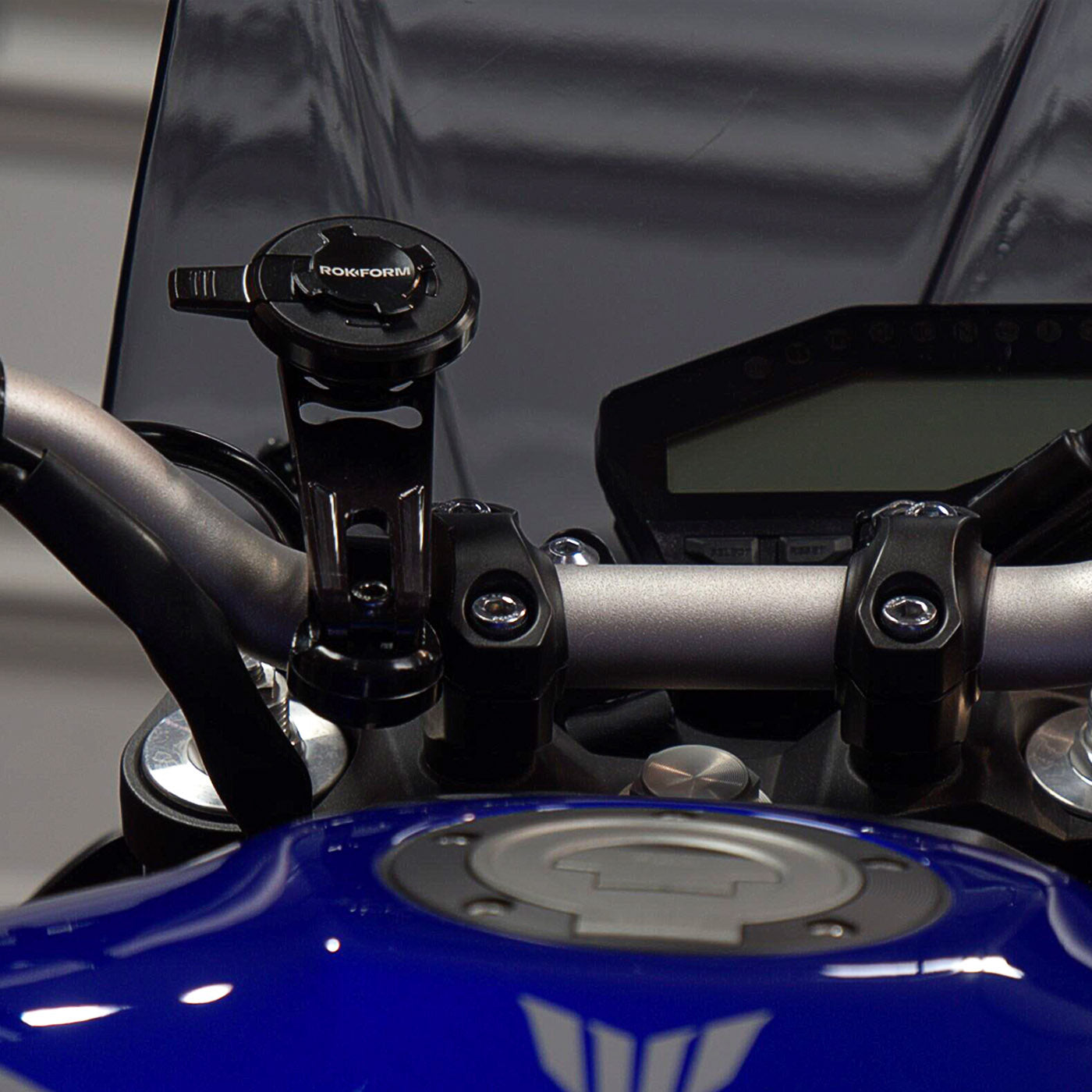 Say Goodbye to Bad Vibes
Our SmoothShock vibration dampener utilizes state-of-the-art technology to absorb and dissipate the force + speed of motorcyle vibrations. The result? A smoother ride for your
phone and increased protection for its internal components.Now you can focus on the open road, knowing your phone will be safe and sound.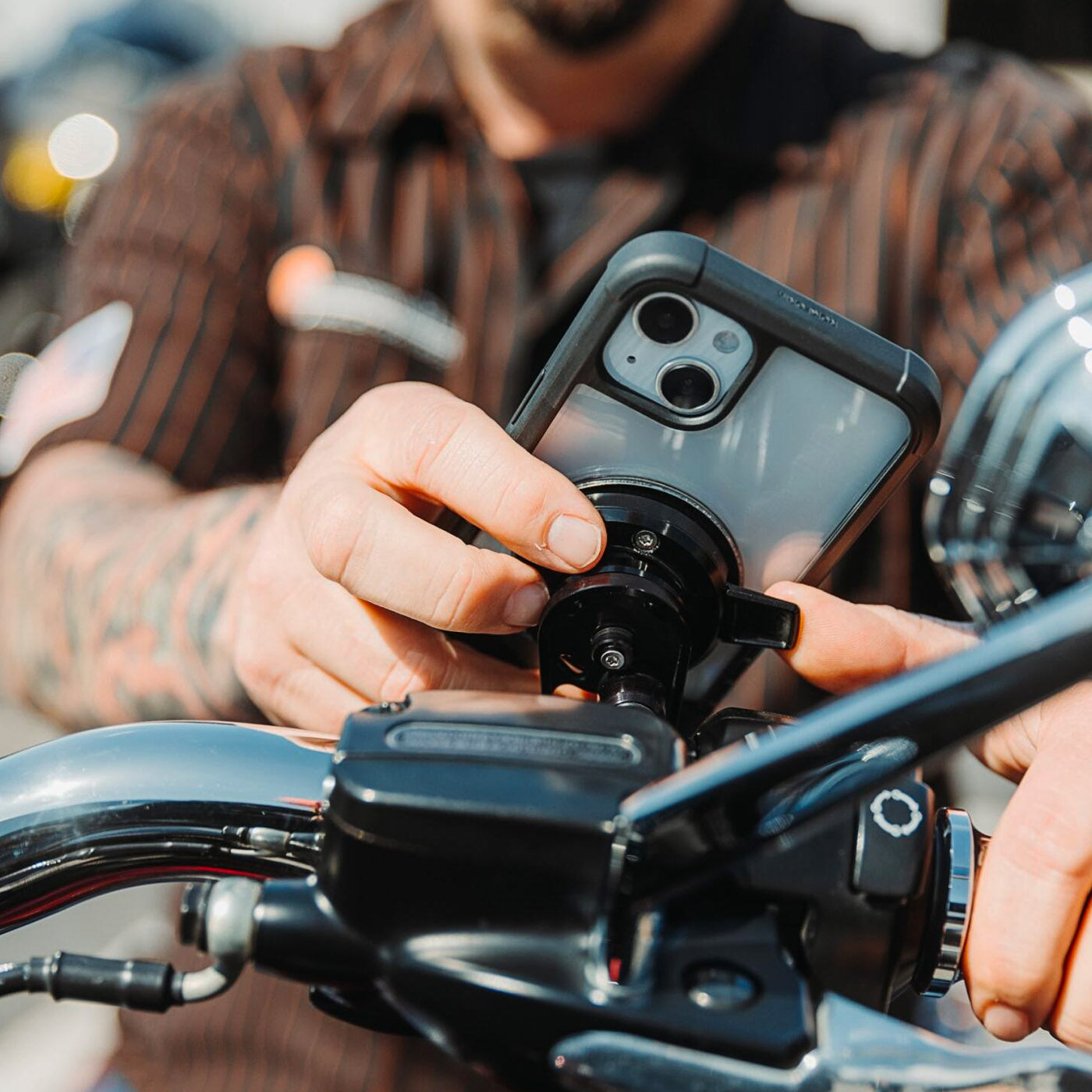 Twist Lock
Our Twist Lock feature makes daily attachment a breeze. Simply push the lever, then twist to lock your phone in place. It's so easy, you'll wonder how you ever managed without it. Within a fraction of a second, you'll be ready to conquer the road – and your phone will be, too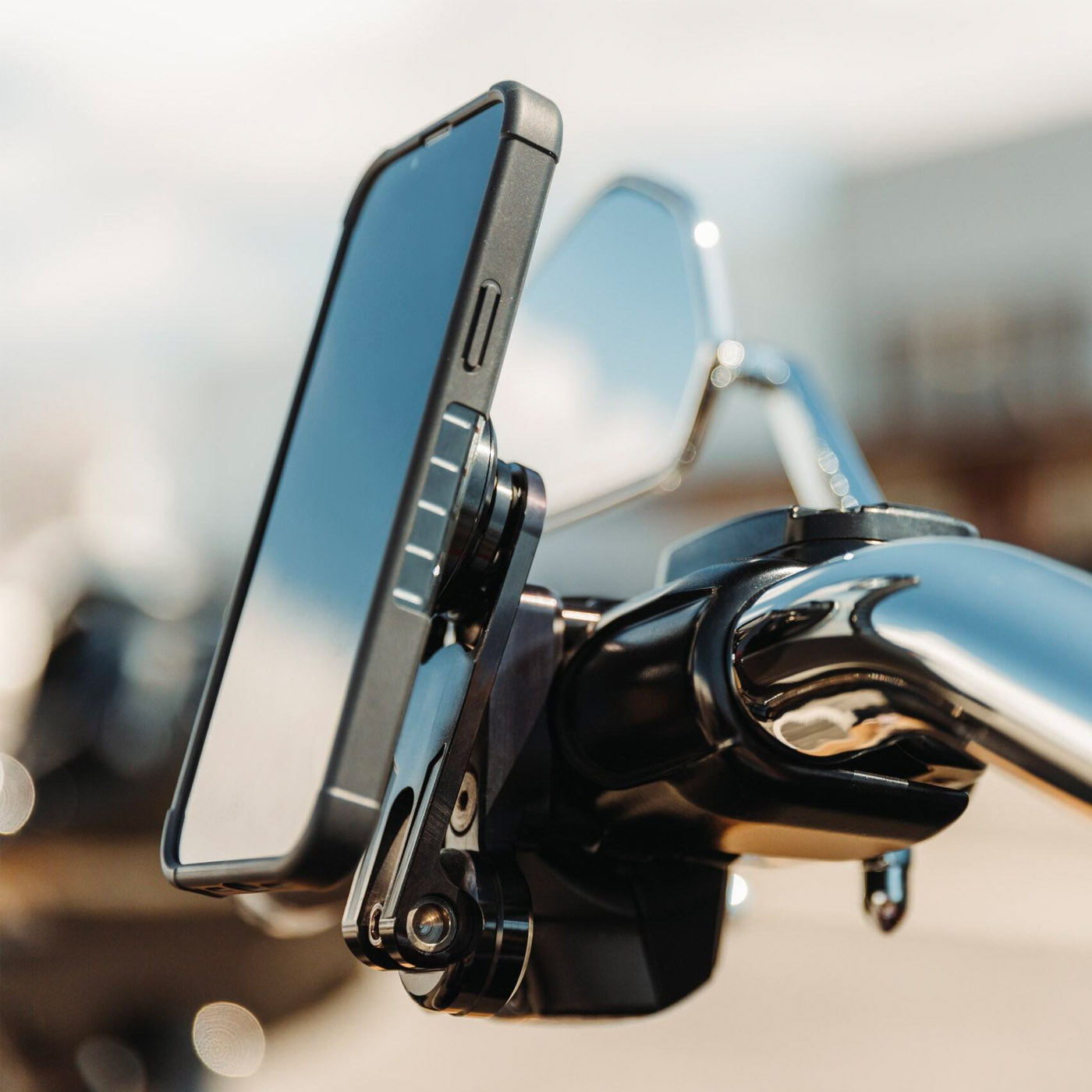 Unmatched Quality & Durability
ROKFORM never compromises on quality. Our SmoothShock Vibration Dampener is a testament to that commitment. Crafted from intentionally-selected durable materials like
aluminum and reinforced polymer, this add-on will stand the test of time.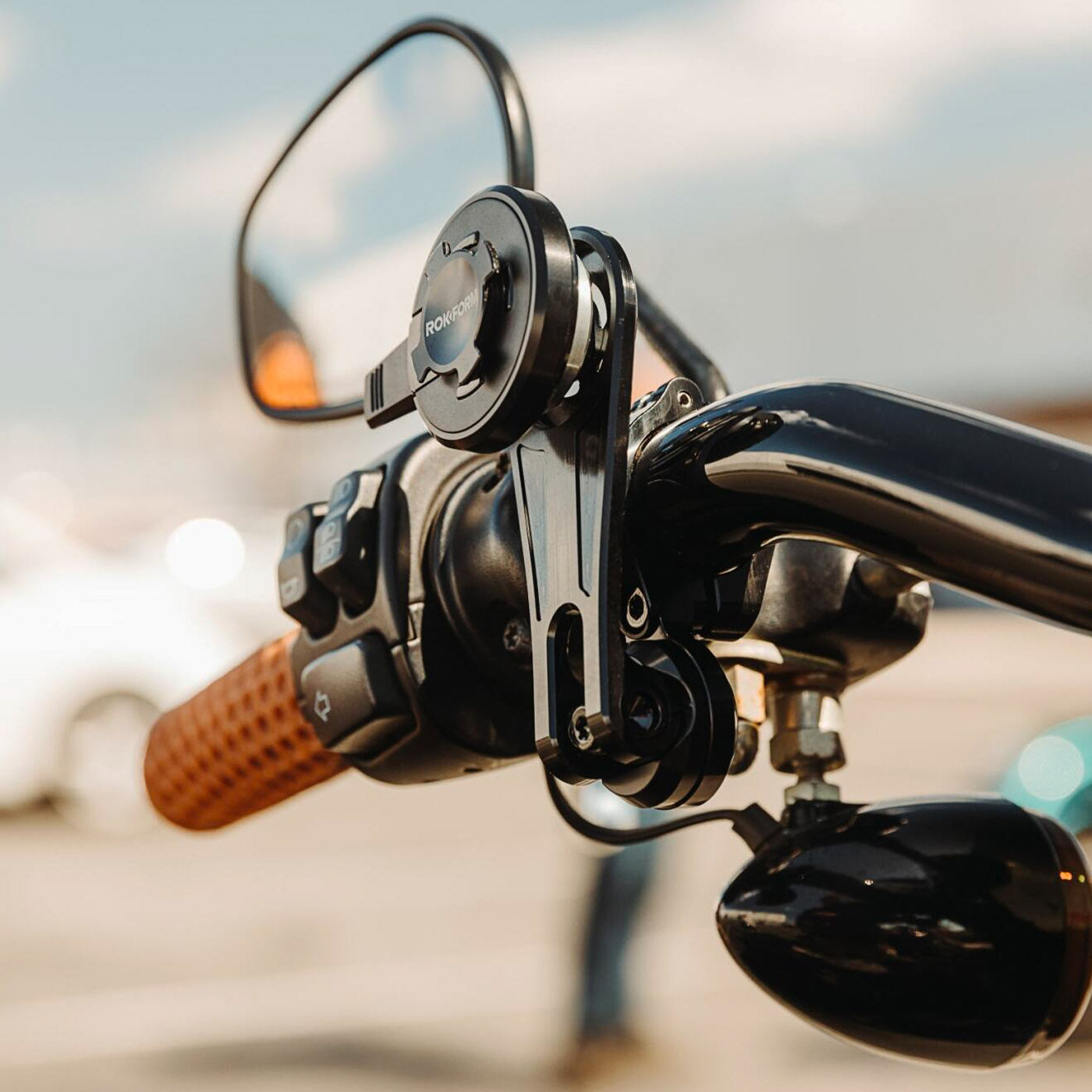 ROKLOCK™ Compatible
The SmoothShock Vibration Dampener works with any and all ROKFORM ROKLOCK cases + all of our motorcycle mounts. If you're using our universal ball mount, purchase V2 for maximum effectiveness.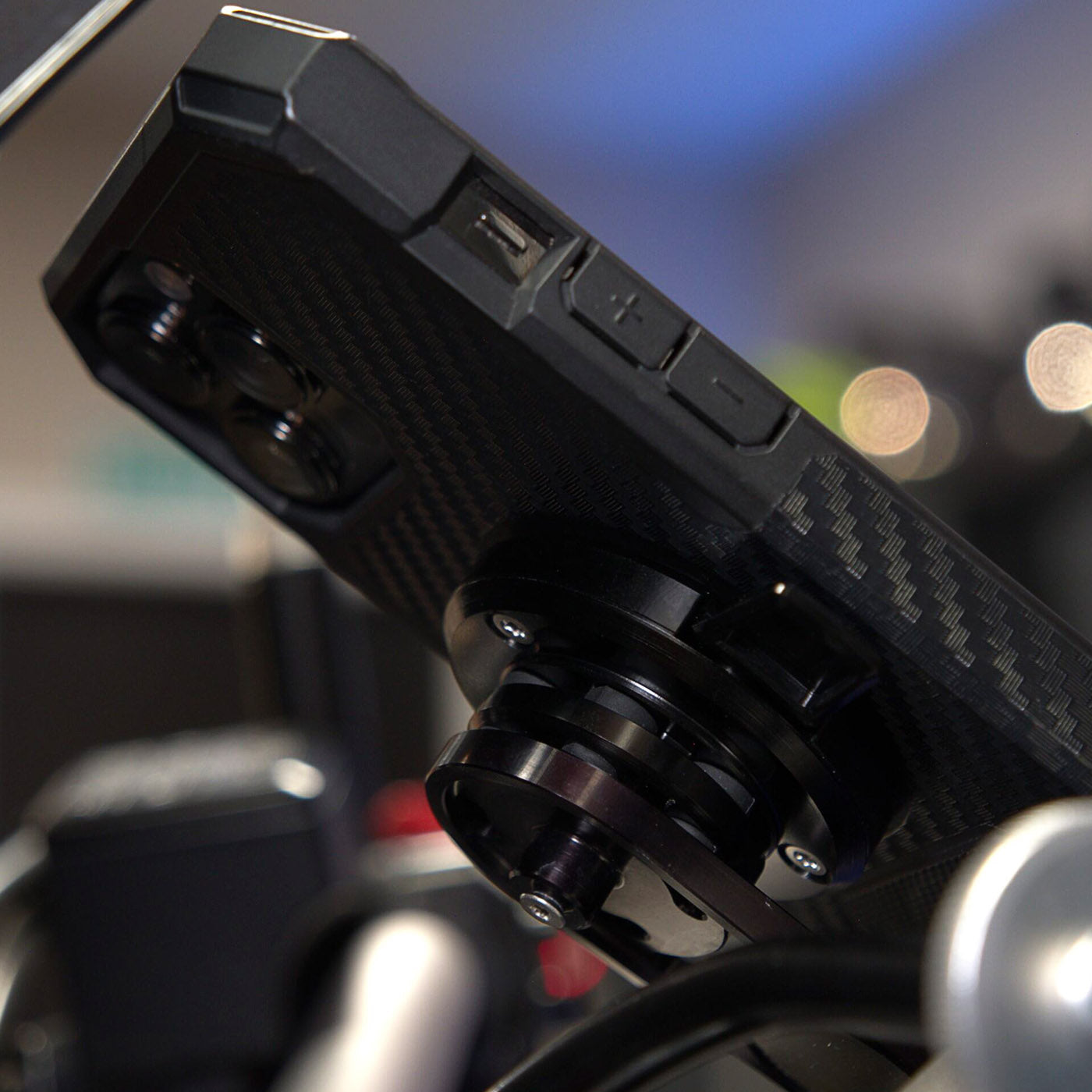 Dare to Explore
Our Vibration Dampener is the ultimate upgrade for fearless riders seeking an unparalleled motorcycle experience. With a sleek design, state-of-the-art vibration-dampening capabilities, and adventure-ready durability, you'll be more than ready to hit the road. ANY road. We're redefining what it means to ride without a worry in the world.