V4 Pro Series Stem Phone Bike Mount
Built from lightweight CNC machined 6061 T6 aircraft-grade aluminum, our bicycle phone mount has a sleek, minimalist design that complements your bike's aesthetics without adding unnecessary weight. Its time to elevate your ride. 
The only all CNC Machined 6061 T6 aircraft grade aluminum bike mount with black anodized finish
A dual Retention locking system and safety lanyard keeps your phone safe and secure.
Provides easy access and a clear view of your phone while you ride
Slim Design, lightweight and not bulky or obtrusive
An unlimited range of motion adjusts to the perfect angle
Feather-light, weighs 2.7 oz
Install in seconds
Designed in California
Compatible with all Rokform Mountable Cases
- Rokform Pro Series Bike Mount
- Rokform Detachable Lanyard
NO. Manufacturers have been using magnets in phones and tablets for years and now even Apple uses magnets right inside of their phone with their new MagSafe magnets. Our specially designed rare earth magnets are proven safe for all smartphones and tablets. In a product overview from MacWorld they said, "magnet-based accessories are safe to use on iPads and pose no threat of scrambling interior electronics." Our magnets will not harm your credit cards either. Magnets will only affect spinning hard drives found in old laptop and desktop computers that are rarely found in 2021. The magnet may affect a hotel key but then again what doesn't?
No. The mount locks inside the case but never touches the phone.
The magnet acts as another safety feature and equally important it reduces vibration so you can clearly see your phone while riding. No rattling, blurring, or twisting like some other mounts.
Yes. All of our mountable cases are extremely protective and are keeping phones safe every day all over the world.
Yes. The mount will work with any Rokform mountable case that has our Twist lock on the back. If you have another brand of case or no case at all you can still use our mount by using our < href="https://io65lrtb9ms6b6lw-13840075.shopifypreview.com/collections/universal-adapters/products/v3-universal-adapter">universal adapter.
Yes. All of our bike mount kits include a quick release heavy duty lanyard that acts as a third layer of security for your phone. Plenty of our customers use and love it on an off the bike. Wrap it around your arm or wrist and prevent accidental drops.
No and thankfully all modern iPhones and Samsung Galaxy smartphones are now water resistant so there is no need for clumsy ponchos, skins, wraps, bags or covers on your phone. Take advantage of the technology that you paid for with your new phone and enjoy it with your new ROKFORM Pro Series bike mount.
All of them. Not only do we have bike mounts we have motorcycle mounts, suction mounts, universal magnetic car mounts, universal twist lock mounts, golf shooter, belt clips, stands, stroller mounts, wall mounts, vehicle mounts, sport magnetic rings and more.
Since 2010 ROKFORM has been developing high quality rugged protective phone cases for the Apple iPhone and Samsung Galaxy. Our full line includes Apple iPhone 5, iPhone 5s, iPhone SE, iPhone 6, iPhone 6s, iPhone 6 Plus, iPhone 6s Plus, iPhone SE 2nd Generation, iPhone 7, iPhone 7 Plus, iPhone 8, iPhone 8 Plus, iPhone X, iPhone XS, iPhone XS Max, iPhone XR, iPhone 11, iPhone 11 Pro, iPhone 11 Pro Max, iPhone 12, iPhone 12 Pro, iPhone 12 Mini, iPhone 12 Pro Max. For Samsung Galaxy Smartphones we offer a rugged protective case for the Galaxy S8, Galaxy S8 Plus, Galaxy Note 8, Galaxy S9, Galaxy S9 Plus, Galaxy Note 9, Galaxy S10, Galaxy S10 Plus, Galaxy Note 10 Plus, Galaxy S20, Galaxy S20 Plus, Galaxy S20 Ultra, Galaxy Note 20, Galaxy Note 20 Ultra, Galaxy S21, Galaxy S21 Plus, Galaxy S21 Ultra.
All Rokform products are backed by a 60-day money back guarantee and a 2-year warranty. All of our products are shipped from our Southern California headquarters and our 5 Star Customer service team based at our headquarters in Southern California is always ready to help. If it's a warranty replacement, spare part, question or anything in between our goal is to make every customer a customer for life. If you have a problem with one our products our team is here to help. Give us a try and see or run on over and visit us in our showroom!
We ship directly from our warehouse in Irvine California within 24 hours every business day. We offer USPS First Class shipping for free for any order over $49.00 and for an additional charge you can choose from USPS Priority or Fed EX delivery to receive you order in as little as 1 day.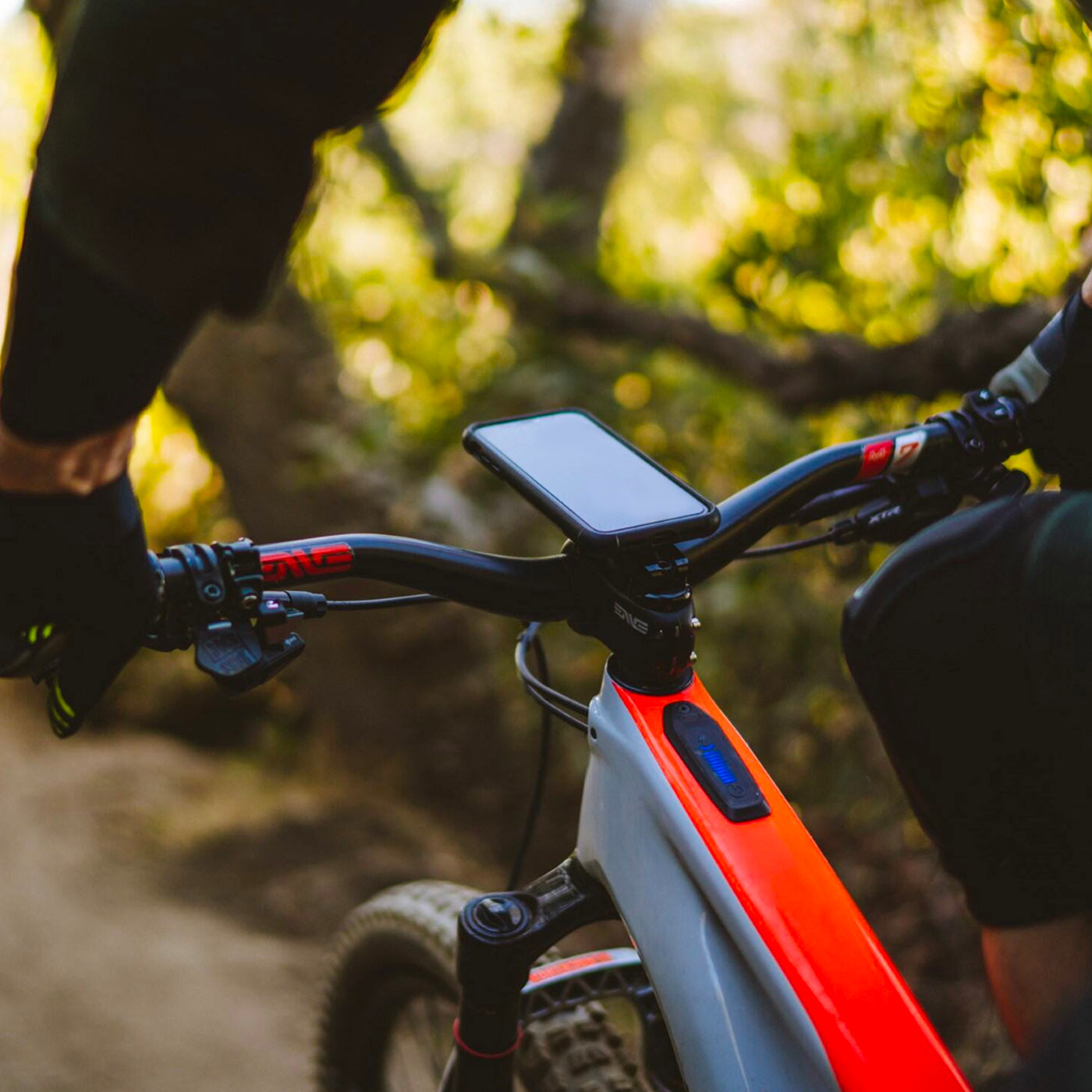 Securely Mount your Phone With Just A Twist
Keeping your phone in your pocket while you ride is a risk. Why take the chance? The Rokform Pro Series V-4 iPhone and Galaxy Bicycle Phone Mount keeps your device secure with a dual retention lock system featuring our easy-to-use RokLock Twist-Lock and magnetic technology. We even include a heavy-duty Rokform lanyard to wrap around your bike mount for extra assurance.
You Have Better Things To Hold On To
Whether you want to manage your favorite playlists, screen your text messages, or map your route via GPS navigation, our iPhone and Galaxy bike mounts give you convenient accessibility to your phone while keeping it out of the way but right out front—no need to pull your phone in and out of your pocket constantly. Stay connected and safe throughout your ride.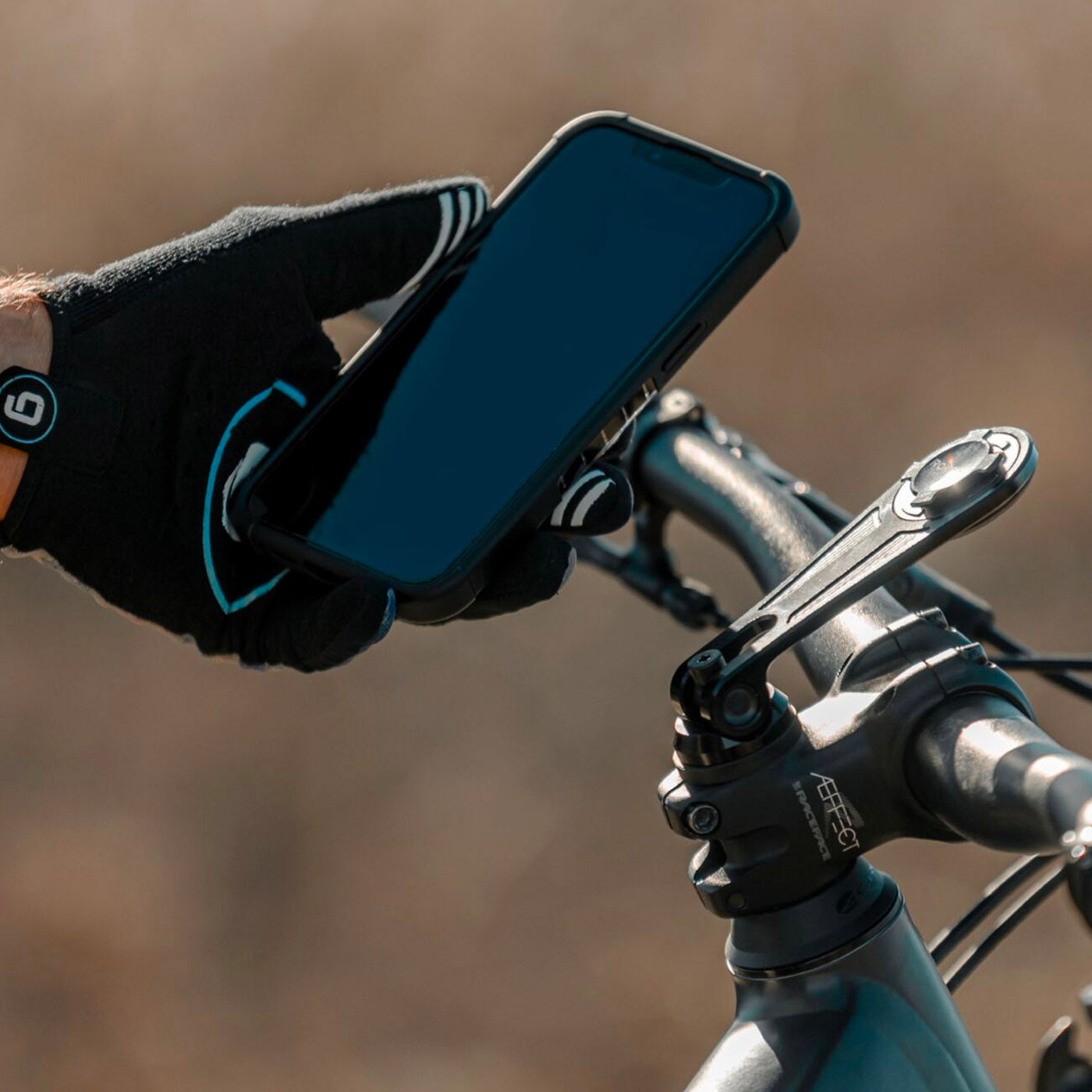 Adjust For The Perfect View
While other bike mounts are completely immobile, the Rokform Pro Series iPhone Bike Mounts offer a full range of motion that lets you adjust your phone from -20 to +55 degrees. Get the right viewing angle every time via an aircraft-grade stainless steel screw that is easy and safe to use. Now you can find that perfect inspirational song on Spotify, navigate with GPS, get an update on your favorite sport, or use a cycling app like Strava. The Rokform bike mount is more than just a holder for your phone; it's an accessory that seamlessly enhances your riding experience.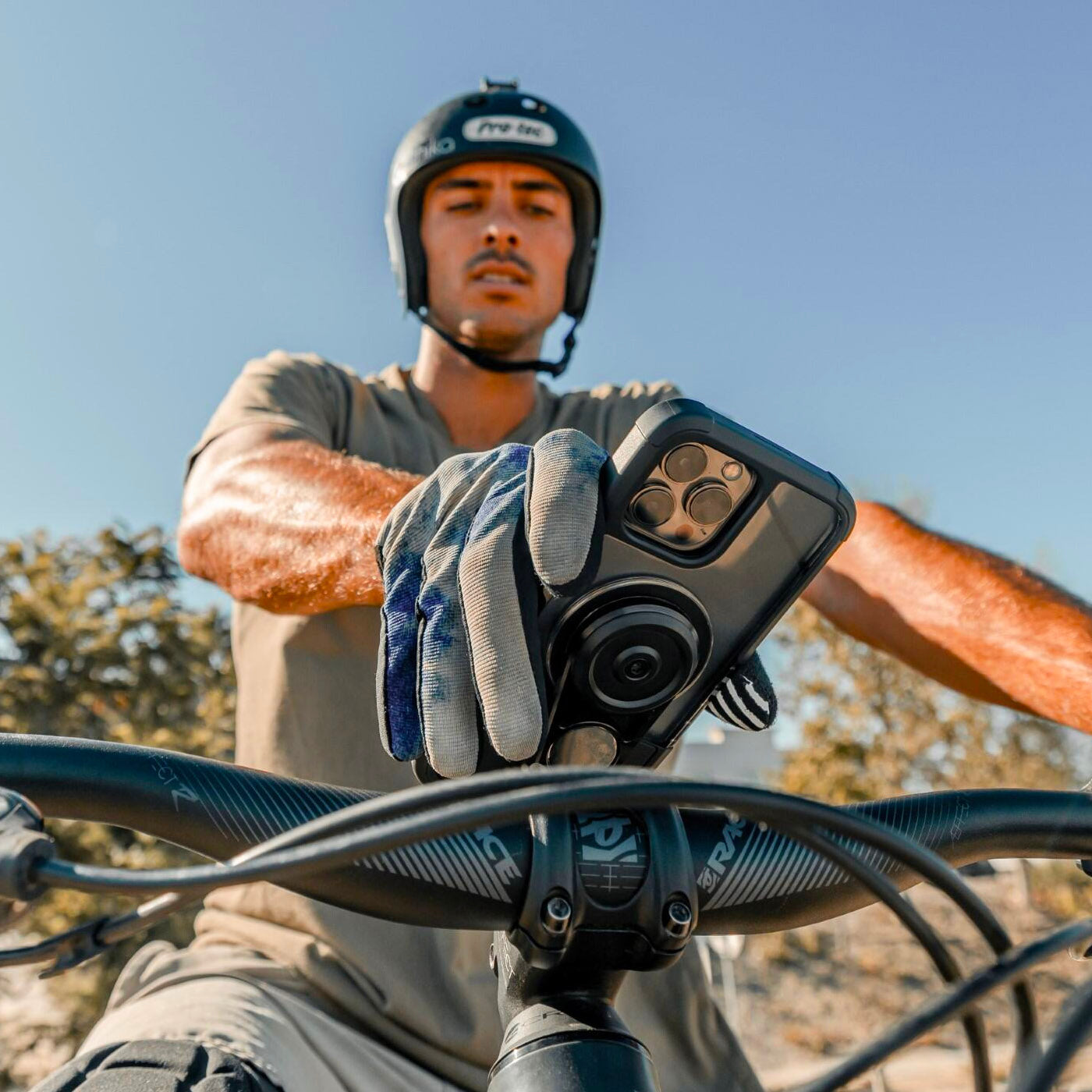 Built To Last
The Rokform Pro Series Bike Mount for iPhones is CNC-machined from 6061 T-6 aircraft-grade aluminum--so it stands up beautifully to the rigors of serious cycling. You can feel confident in the performance of a product that's built military-tough. At the same time, our bike mount is impressively lightweight, blending seamlessly with your bike's frame, and won't weigh you down no matter where your next adventure takes you.
Easy To Install
"Installs in minutes to get you back on the trail quickly. Fits bikes that accept 1-1/8" threadless steer tubes, which includes most road and mountain bike (MTB) models."