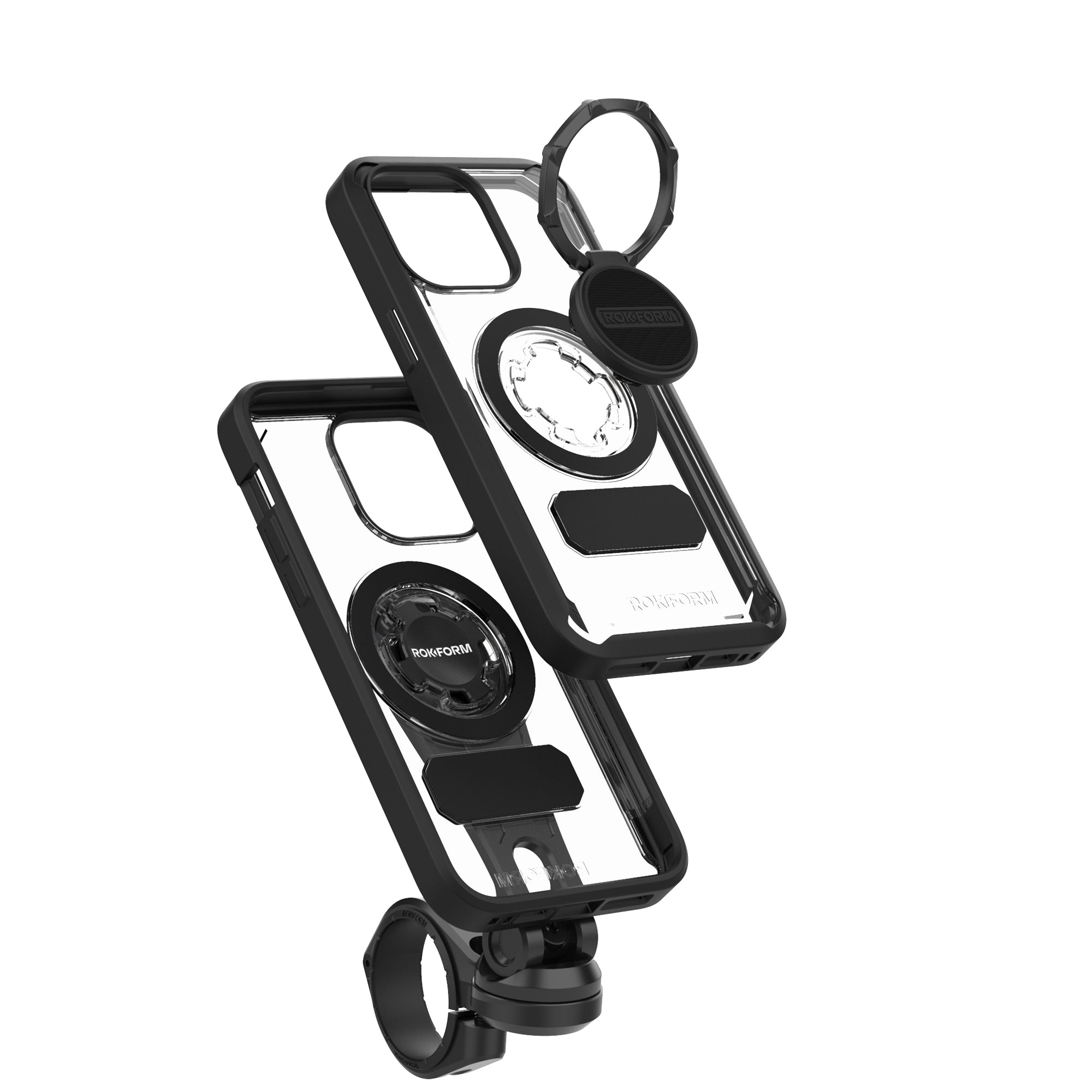 ROBUST CONSTRUCTION
All Rokform accessories for golf are built for longevity. Premium materials trusted to withstand wear, tear, and the toughest conditions.
FUNCTIONAL DESIGN
Everything you need for the swing of your life - innovative golf accessories designed for everyone and used by legends on the course.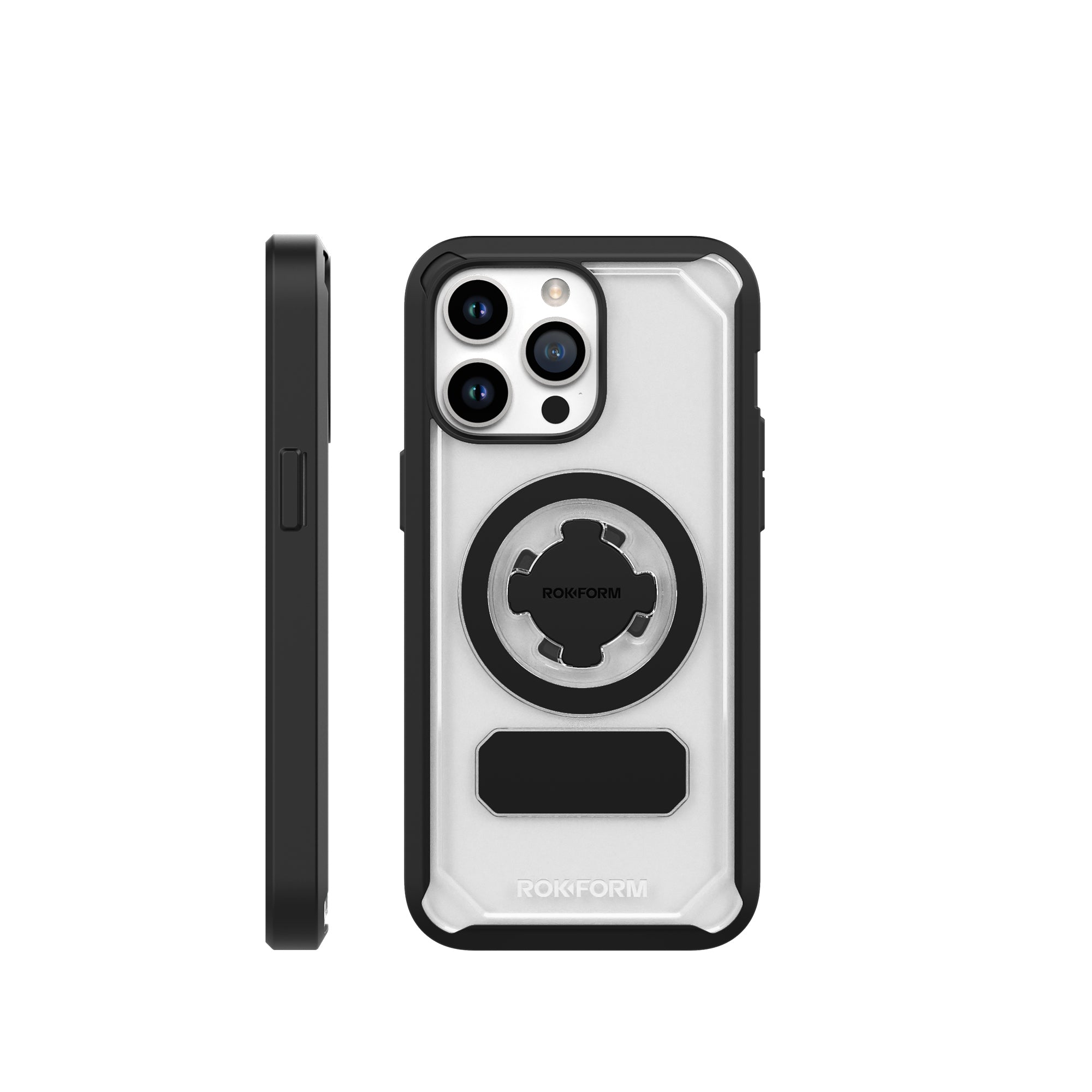 MAGNETIC TECHNOLOGY
Because a golf accessory that meets hands-free requirements is a no-brainer. Convenience & accessibility through magnetic technology.
QUALITY DRIVEN - SATISFACTION GUARANTEED
GOLF ACCESSORIES FOR YOUR EXPERIENCE
Functionality, durability, and convenience fall short without aesthetic design. Our golf items are designed for golfers looking to enhance their skills in the most efficient of ways and look good doing it.
Used by the pros, Rokform golf accessories are built with the highest quality materials, ensuring that you get the best performance and durability in the industry.
EAGLE 3 GOLF CASES
Too many phones have been lost in golf bags or on the cart path - and we've paved the way to end it! Now you can mount your straight onto the golf cart with our powerful magnetic MAGMAX tech.
One of our most popular golf accessories, the Eagle 3 Case series MAGMAX tech means your phone is within arms reach at every chip, drive, and putt. We've also added durability for your phone like military grade 6 ft drop security and extra corner and screen protection - all while keeping this golf accessory under 15mm thick.
G-ROK GOLF SPEAKER
The best speaker for the course that'll top your list of the best golfing accessories. Portable, magnetic, easy to use, and works with any wireless device. Mount it to your cart with our powerful MAGMAX magnetic tech and listen in to your favorite tunes from 30ft out.
You won't need an app to work it or a lot of space to store it. This golf item is a pro favorite for its bluetooth capabilities and compact size at just 78mm x 44mm x 165mm. Only 502g of weight with an optional SD card to store up to 5000 songs - more than enough for 18 holes! Oh, and it's water-proof!
GOLF SHOOTER
Just when you think you've got more than enough golf 'stuff' - our Golf Shooter makes an appearance! Head made from CNC Machined aluminum to securely hold your phone, a lightweight graphite shaft that fits in your golf bag, and an aluminum tip to pierce through the grass with ease. Use it with any of our RokLock™ cases, or mount your camera onto the 1/4-20 thread. Either way, you can securely monitor your swing and train your way into the next PGA Tour®! We'll see you there ;). Did we mention the built in bottle opener for the 19th hole?
GEAR UP FOR THE GREEN WITH ROKFORM
Don't just play golf - dominate. It's time you're introduced to the golf pro's secret weapons for success on the course. Step onto the golf course, confident in your swing, enjoying your favorite tunes, and never worrying about your phone's safety. This unbeatable combination of golf accessories is crafted for golfers like you who crave functionality, style, and a dependable brand.
Our unique range of golf accessories create the perfect combination of style, enhancement, convenience, and security. From our Eagle 3 Series cases that offer protection for your phone, to the G-ROK golf speaker to add a little music to your swing. Rokform golfing accessories are used by the pros - but designed for everyone!

Glad you asked! Our introduction of MAGMAX magnetic technology shocked the case and golf accessories industry. N52 magnets and next-gen magnetic shielding means your phone stays put to magnetic surfaces until you physically remove it. No sliding, no movement. We focused on securing magnetic capabilities of our golfing accessories so you can focus on your swing - not your phone.
Some golf items in our golf accessories collection are waterproof - like our G-ROK bluetooth speaker. Say you're on the course, you've got your G-ROK magnetically attached to your cart and you're enjoying your favorite tune. If the clouds start to gather and you start to feel the rain, well, you can continue your swing. G-ROK is waterproof so you don't have to worry about the weather!
Yes! Our golfing accessories are built with our MAGMAX tech - meaning they can be mounted to any magnetic surface. Powerful magnets hold your golf items in place so you can home in on what matters on the course - the swing.
Rokform golf accessories are built to last. We use premium materials in all of our products and stand behind every purchase made. Our lightweight yet durable design can take on shocks, drops, or even getting hit by a golf ball! Rest assured we honor our commitment to satisfaction with a 60 day money back guarantee and 2 year warranty.
We have our fair share of pros who appreciate our attention to detail and commitment to providing accessories they can count on. But don't take our word for it...
"If you play golf and you don't have the Eagle 3 iPhone case, get one!"
-Brent Grant / PGA Tour Professional
Golf items that require a lot of maintenance are simply not ideal. By using premium materials in our golf accessories, we're able to keep maintenance minimal to non-existent. Simply store your Rokform gear where you usually keep your golf stuff and keep them dry.
SATISFACTION GUARANTEED: OUR PROMISE TO YOU