THE ROKFORM DIFFERENCE
High-quality, durable, US-designed accessories for cases. With the perfect case, you'll want accessories that clip to your belt, premium chargers that do the job fast, and rings you can count on for comfort. Here's how Rokfom phone cover accessories outrank the competition.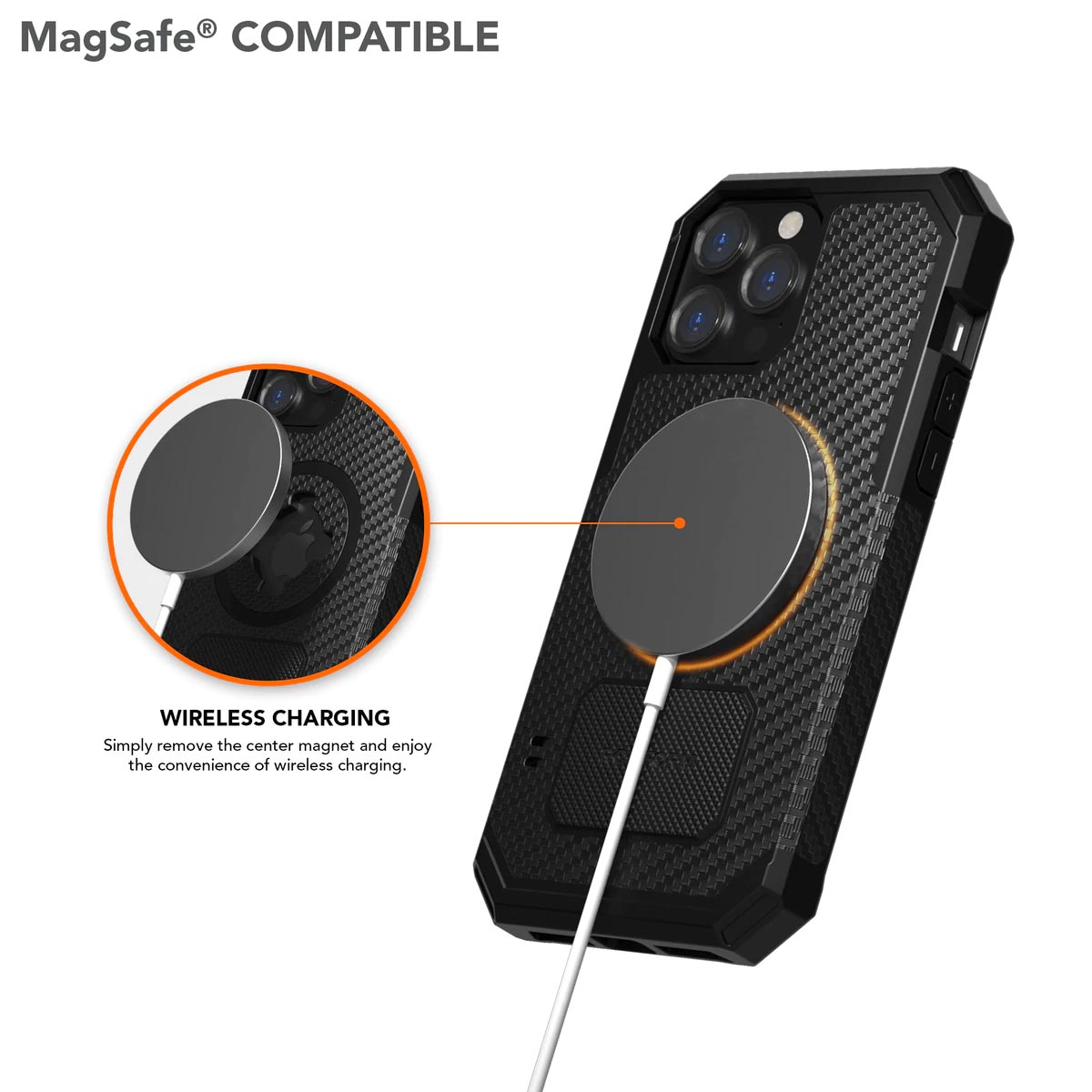 MAGSAFE®
Our MagSafe® case accessories like the Sport Ring and MAGMAX Wallet secure phones, cases and belongings allowing you to make the most of the MagSafe® technology.
ROKLOCK™
RokLock™ case accessories use a 4-point twist and lock mounting system to hold your device in place with a simple twist. Our phone accessories with this feature lock in tight for your phone's security.
MAGNETIC
Rokform phone case accessories with magnetic hold will firmly attach to any magnetic surface. This convenient feature allows you to prop of your phone without the worry of a fall.
QUALITY DRIVEN - SATISFACTION GUARANTEED
CHOOSE YOUR Phone Case Accessories
Rokform provides a host of accessories to make your life easier from a lanyard, magnetic phone ring, and more. Our priority when putting together our list of phone case accessories is what you need the most. Different use cases come with different solutions - take a look at our list of phone accessories below.
Chargers
RokLock™ Wireless Charger
It's fast, lightweight, compact, and a phone case accessories essential! We all need to charge our phones, but you've never experienced a charger this secure that connects to your car phone mount. Nevermind the bumps on the road - your phone is held up secure and now charging - fast charging.
Chargers
Premium Car Charger
A 24W charger can charge two devices at once - yeah, two! Unlike your typical car port chargers - the Rokform Premium Car Charger, our casing is rock solid - made of all metal construction with aircraft grade aluminum. It works even better than it looks! If you're on the hunt for phone accessories for your car - we've got you covered.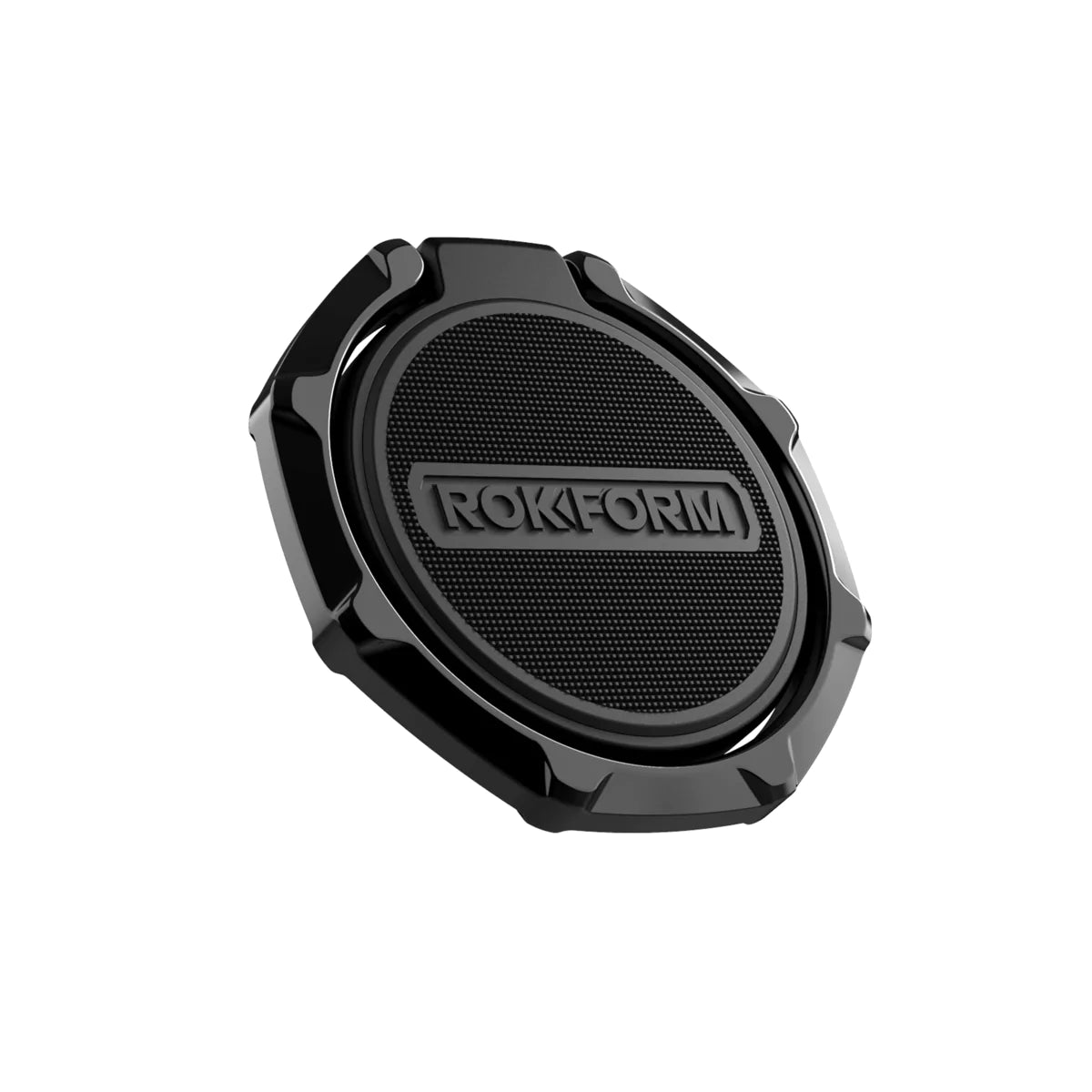 Rings
RokLock™ Sport Ring
Our sturdy Sport Ring with its built-in N52 Neodymium magnet locks your phone securely with a simple twist. It's that RokLock™ tech that can't be beat - adding this locking technology straight to our phone case accessories was a natural next step.
All the comfort of a ring, with a built in magnet for mounting and durable stand for easy viewing. Add this ring to your mount accessories, the magnet works well with our magnetic mounts for your vehicle.
Rings
MagSafe® Sport Ring with Stand
Phone case accessories should make your life easier - our MagSafe® Sport Ring with Stand does exactly that. Adjust the stand at any angle, easily attaches and detaches, use it with any MagSafe® case, and enjoy the sturdy premium aluminum and stainless steel construction. As with all our phone case accessories - it comes with a 2 year guarantee!
RokLock™ Phone Case Accessories
Magnetic RokLock™ Plug
The Magnetic RokLock™ Plug works on all Roklock™ phone accessories for Dual Magnet Force and secure connections. Add this accessory to your RokLock™ case so you can securely mount your phone to any magnetic surface. Our Magnetic RokLock™ Plug phone accessories are easy to use - just remove your case to snap it in!
RokLock™ Phone Case Accessories
FUZION Magnetic MAGMAX™ Wallet with Stand
No one wants to carry around a phone and a wallet! our FUZION Magnetic MAGMAX™ wallet with stand does it all. Attach it to your MagSafe® case, holds 1-7 cards and 3 bills, has a built in foldable kickstand, and best of all, it's slim! Made with aluminum construction and military grade materials - as are all our phone case accessories!
Motorcycle & Utility Case Accessories
Motorcycle Mount Vibration Dampener
If you own a motorcycle, this is probably the most important of all mount accessories - our vibration dampener reduces the force and speed of vibrations while you're out for a ride.

Comes with ROKLOCK™ technology so your phone is securely attached. Made with aluminum and reinforced polymer construction. If you've picked up a mount for your bike already, the vibration dampener should be on your list of phone case accessories to try.
Motorcycle & Utility Case Accessories
Sport Utility Belt Clip
Belt clips don't get any better than this. This phone accessory comes with a stainless steel clip and stand, aluminum body and mount, built in paracord - and finally - a built in bottle opener. Our phone case accessories are built for comfort and utility, this clip is no different. Relax with a drink knowing full well your phone is secured to your waist. Bottoms up!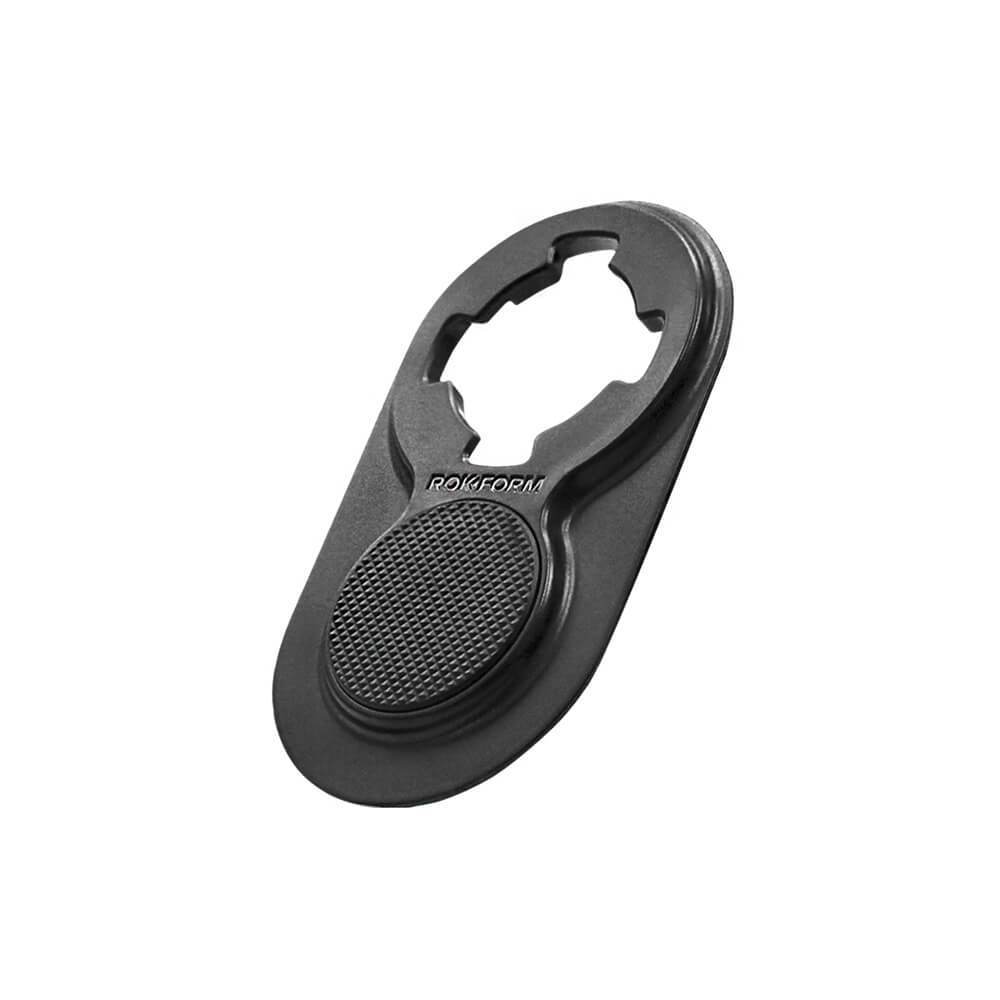 Universal Phone Case Accessories
Universal Adapter
Our Universal Adapter is for anyone who doesn't have a Rokform RokLock™ case but wishes they did! Of all our phone case accessories, this is the most universal because it attaches via adhesive to any case or phone. It's only 5mm thick because it likes to keep a low profile, but that doesn't mean it's not strong. It's made of high-impact resistant polycarbonate and comes with a 2 year warranty - nothing but the best cell phone case accessories with Rokform!
Universal Phone Case Accessories
Detachable Lanyard
Never let your phone hit the dirt! Case accessories for protection must include a quality lanyard for either your phone, camera, or any handheld device. Minutes to install with a high strength woven nylon strap, custom injection molded polycarbonate tip, and silicon rubber slider. Keep your phone secure with durable cell phone case accessories that have your back - and your wrist!

We use only the toughest materials when making our phone case accessories. We know how important your phone is to you, so we build all our accessories with military-grade aluminum and plastic, along with other premium components. Rokform MagSafe®case accessories protect your phone against falls and magnet interference even in the most challenging conditions. When the going gets rough, you can rely on Rokform.
You may have difficulty connecting your phone with wireless chargers and MagSafe® accessories if you use a cheap or old thick case. Mobile case accessories from Rokform are designed to work with MagSafe® and wireless charging while providing you with a firm grip on any magnetic surface.
Not all magnetic cases are created equal. MagSafe® will only work with a MagSafe® compatible accessories case. All of Rokform's mag case accessories are designed to work with MagSafe® wireless charging, so you can buy our accessories in confidence for a firm magnetic hold and a worry-free charge.
Rokform offers dependable, sturdy phone cases and accessories to protect your phone. Here are some of the top phone accessories we recommend:

• Phone Stand: Work on motorcycles, cars, and golf carts
• Wireless Charger: Charge wirelessly while driving
• Belt Clip: Secure your phone on hikes
• Wallet: Protects phone, cards, and cash
• Detachable Lanyard: Also holds your camera or other devices
We stand behind everything in our phone accessories shop. Whether you purchase your Rokform products in a retail store or buy our phone accessories online, you can always count on our 60 day money back guarantee and 2 year warranty.

We build our Rokform products tough for our customers, so your phone case accessories and mount accessories will hold up even in the roughest conditions - or we'll make things right.
MORE REASONS TO CHOOSE ROKFORM PHONE CASE ACCESSORIES