Universal Adapter
334601p
$19.99 USD
Mount almost any phone using Rokform technology, with or without a case
3M VHB easily adheres to almost any surface
Keep your phone thin
Rare Earth Magnet allows for easy mounting

Universal Adapter
Safe Neodymium Magnet

Frequently Asked Questions

What happens when I order?

As soon as you place your order we will start preparing your order for shipping.
You will get a confirmation email right away. As soon as we start preparing your order you will get a second shipping email with a tracking number.
Within 5 business days you will be able to start enjoying your new Rokform Product.

What if I change my mind?

We have a 60 day 100% Money Back Guarantee. To learn more about this guarantee please see our Return Policy.

What if I have a problem?

We have a 2 Year Warranty to make sure that you have the best Rokform experience. Our Customer Service team is here to help drop them a line by emailing info@rokform.com
---
EASILY MOUNT ANY DEVICE
The Rokform Universal Adapter is the perfect mounting solution for any phone, camera or tablet. It can easily be attached to any case or device with its 3m sticky side. Once you've attached the Universal Adapter, you can keep your device where you need it most, and mount to any metal surface or our specialty accessories.
---
#1 DEVICE MOUNTING SYSTEM
The Universal Adapter includes Rokform's signature integrated mounting system (RMS). The RMS gives you the power to mount your device to an assortment of accessories that include bicycles, motorcycles, car dashes, strollers, and golf carts.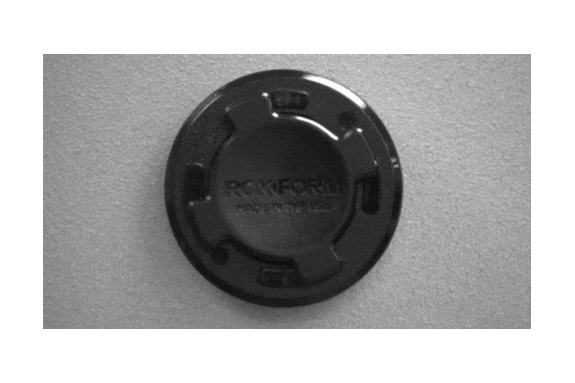 ---
ROKSAFE MAGNETIC MOUNTING
Since 2011, Rokform has been the pioneers of Safe Magnetic Mounting for iPhone. The Universal Adapter features a Roksafe magnet, which you can use to mount your device to any metal surface or one of our magnet mounts. It is guaranteed safe, and will not affect your GPS, Bluetooth, Wifi, Credit Cards, Apple pay, Data Transfer or Camera.
Worked great for Google Pixel 3
I was heartbroken when I found out that Rokform did not make a case for my Google Pixel 3. It is a work phone and I also have an iPhone for a personal phone. I had Rokform cases on my last 4 iPhones. I love them. They make it convenient to mount the phone everywhere in my car and house, especially the bathroom/shower.
I was perusing the website, staring forlornly at all of the beautiful cases that weren't made for my new phone, when I came across the universal mount. I ordered on the spot. It was easy to stick on and works almost as well as the Rokform iPhone cases that are designed and built specifically for the phone.
The fingerprint scanner on the Pixel 3 forces the mount lower but preferred mount style, Roklock or magnet, can be placed toward the top of the phone and will be at the perfect height. The other style will be low, but will still function. Overall I would highly recommend this product to anyone who has a Rokform case, but switches to an unsupported phone style.
TL:DR If you love Rokform, but they don't support your new phone, this is a great option.
Love it!!
Love my RokForm Universal Adapter. I also have the Note 8 case for my motorcycle. Best thing ever!!
Great product.
This is my second Rokform phone holder for my motorcycle. Quality product and works very well in securing my iPhone 7+.
Works great.
Great addition to my iPhone 11 Otterbox case, added the magnetic plug immediately to get that added holding power.
Fantastic idea
My wife wanted a different case for her new phone but still wanted to use the fantastic car mount. This was a great solution.
Uni Adaptor
I made a NEBO Flashlight work on my bike by fabricating a MTB light bracket using Rokform iPhone mount. I'll try to send you pics. With a little engineering, Rokform could easily design a simpler, lighter and stronger mount and get into the MTB light business. My old race buddies Johnny O'Mara and Ty Schwartz inspired me to use your products. Great stuff.
Very good product
Purchased two of these to mount on cases we already had. They work great with the handlebar bicycle mounts and the magnets are very strong.
Great for everyday
Love my adaptors, allows me to use my phone mount in multiple locations. Recommended to all.
Magnet likes my keys
Except for the fact that the adapter affixes to anything metal, love it.