STURDY BUT FLEXIBLE
Phone bike mounts with multi-layered defense to guard your device, withstand weather, & protect against rugged trails.
ROKLOCK TWIST- LOCK SYSTEM
Advanced patented bike cell phone holder tech ensures secure attachment, even on rough terrains. Safety-centric design.
OPTIMAL VIEWING ANGLES
Customize viewing angles with flexible smartphone bike mount features. Optimal visibility under any lighting condition.
QUALITY DRIVEN - SATISFACTION GUARANTEED
CHOOSE THE BEST BIKE PHONE MOUNTS
Choose from our selection of bicycle phone mounts based on your preference - the winner of the battle between stem vs handlebar is up to you. Rokform mounts are low-profile, count on them while you focus on the ride.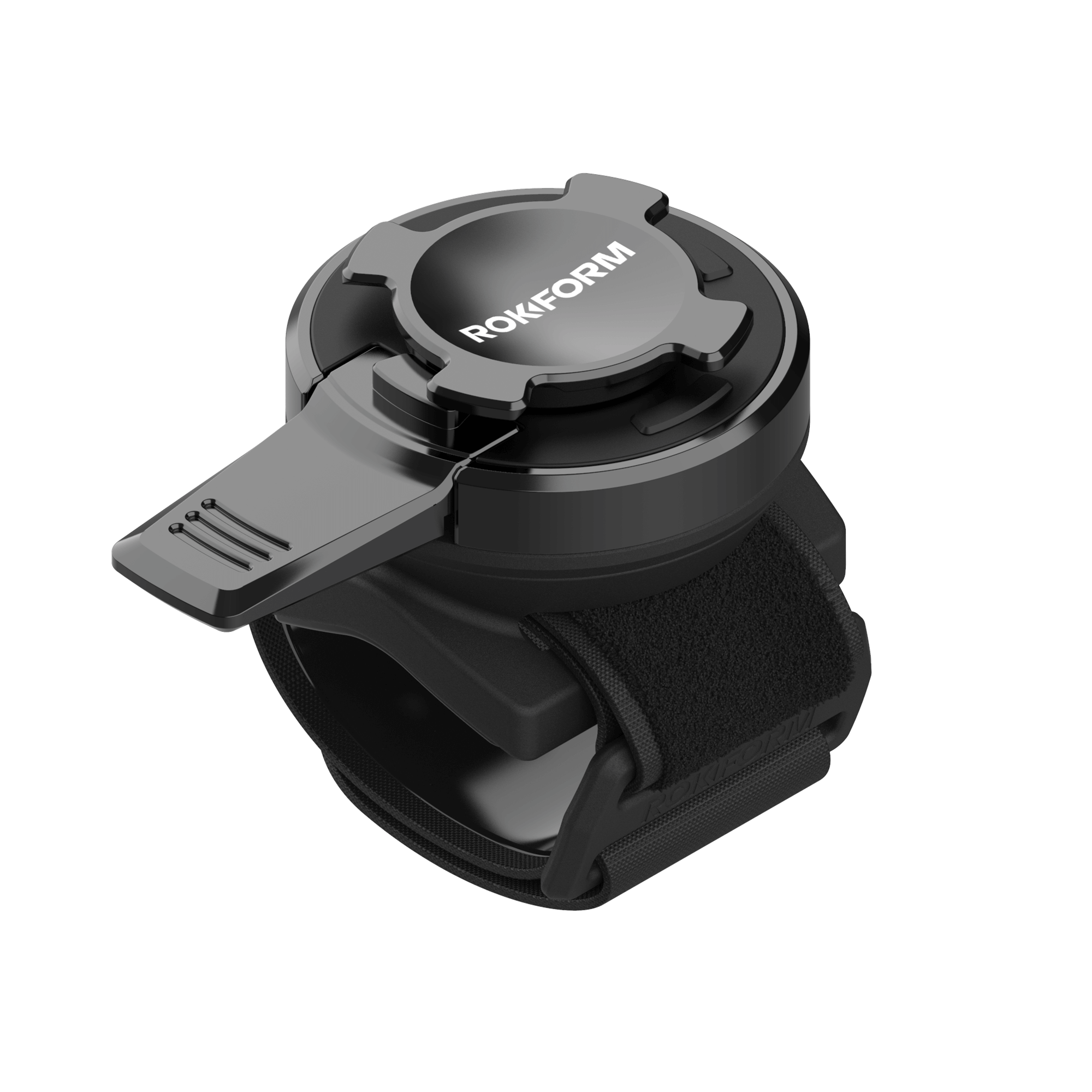 SPORT SERIES
Our Sports Series bicycle phone mount is universally fitting for any bike, as the epitome of low-profile design. It features anti-slip coating that keeps your phone stable, with an added security of the included safety lanyard. Locks in with an aluminum lock lever and fits bar sizes 7/8"-2.25". Install in minutes and enjoy the security and ease of our Sport Series bike phone mounts.
OVER THE TOP
Perfectly designed for optimal knee clearance, this bicycle phone holder not only ensures a low-profile setup, but includes an added action camera mount, so you never miss the excitement. Users love the ease of the RokLock™ twist lock for a quick mount. Fits three different bar sizes but made for all riders. Made with aircraft-grade aluminum with a top of the line quality design.
V4 PRO SERIES
With an integrated magnet for a secure hold and minimal vibration, V4 Pro Series bike phone holders offer easy adjustability for the perfect viewing angle. Wrapped in a sleek design and built for the active lifestyle. This is the only collection of bike phone mounts built from lightweight CNC Machined 6061 T6 aircraft-grade aluminum. Time to elevate your ride!
For the best phone-to-bike connection, depend on a bike cell phone holder that securely locks onto the handlebar, as well as a phone case that locks into the mount. Our technology-packed solution guarantees everything stays in place throughout your ride.
For optimal visibility and control during your ride, be sure to place your phone front and center on either the handlebar or stem. With a plethora of bike phone holders to choose from, such as our Rockform V4 Pro Series, it's easy to transform your phone into a reliable GPS bike computer or satnav, boosting your cycling experience.
Rokform phone holders for bikes prioritize the safety of your device during rides through dual retention lock system, combining the secure RokLock™ Twist-Lock and magnetic technology. This innovation ensures a stable, sturdy attachment to your bike, with the added assurance of a safety lanyard for extra protection, so you can ride with confidence.
Rokform bicycle phone mounts cater to a wide variety of road and mountain bikes, ensuring compatibility for many models. The V4 Pro Series is designed to fit 1-1/8" threadless steerer tubes, making it suitable for most road and mountain bikes.
Additionally, the Sport Series includes versatile straps, accommodating bars ranging from 7/8" to 2.25". Whether you ride on the road or conquer rugged trails, our mounts will ensure a smooth ride.
Switching between your Rokform bicycle phone mounts is a breeze with the Sport Series. This design offers fast removal and transfer, offering adaptability not just for bikes, but also motorcycles and other equipment. The V4 Pro Series also ensures easy installation, allowing you the flexibility to use your preferred mount across different cycling setups.
Rokform bicycle phone mounts stand out in the market with a patented locking system. Crafted from CNC machined 6061 T6 aircraft-grade aluminum, our mounts offer durability that withstands any terrain. These mounts are also adjustable, for optimal viewing angles.
SATISFACTION GUARANTEED: OUR PROMISE TO YOU