Windshield Suction Mount
SKU: 333501
Sold Out $39.99 USD
210 degrees of tilt and 360 degrees of rotation
Patented RokLock Mounting Interface
Ultimate Hands Free Experience
Advanced Suction Technology
Access GPS with ease

Frequently Asked Questions

What happens when I order?

As soon as you place your order we will start preparing your order for shipping.
You will get a confirmation email right away. As soon as we start preparing your order you will get a second shipping email with a tracking number.
Within 5 business days you will be able to start enjoying your new Rokform Product.

What if I change my mind?

We have a 60 day 100% Money Back Guarantee. To learn more about this guarantee please see our Return Policy.

What if I have a problem?

We have a 2 Year Warranty to make sure that you have the best Rokform experience. Our Customer Service team is here to help drop them a line by emailing info@rokform.com
 ULTIMATE HANDS-FREE EXPERIENCE
Avoid spending your hard earned money on a Hands-Free ticket! Use the Rokform Suction mount to access your GPS or music, screen or answer calls safely. Arriving to your destination is half the fun when you cruise with the Rokform Suction Mount. Use your smartphone as your guide- simply snap your device on, input your endpoint to your favorite navigation app and you are good to go. With the Rokform Suction Mount, you will always arrive safely and on time.
---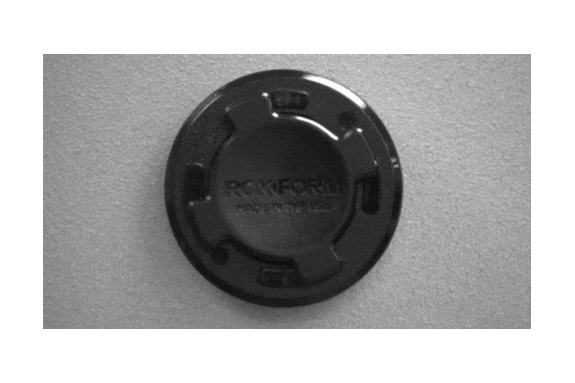 THE #1 PHONE MOUNTING SYSTEM
The Windshield Suction Mount features Rokform's signature integrated mounting system (RokLock). Our 4 point twist and lock system ensures that your phone stays mounted until you are ready to release it.
---
 UNRIVALED ADJUSTABILITY
The arm on the Rokform Suction Windshield Mount features a 210 degree tilt and 360 degree turn and rotation ball for ideal viewing angles.
---
 ADVANCED SUCTION TECHNOLOGY
The incredibly strong Suction pad used on the Rokform Windshield Suction Mount allows you to quickly and efficiently mount your device to any flat, non-porous surface.
---
 YOUR CHOICE
Your Rokform Windshield Mount, is extremely versatile and allows you to rotate between portrait and landscape angles.
Great product
This is my 2nd one .. the last one I purchased about 3 or more years ago and use it everyday off and on the windshield 5 to 6 days a week
Awesome!!!
high quality products , using it for my motorcycle and my car 😃
Windshield Suction Mount
Attaches & detaches to windshields without any problems. Lots of adjustability!
Best car mount on the market
Locks phone tight and easy to attach and remove phone. Wireless charger attaches to Mount making it more convenient and practical.
Quality/ fast service
This is my second purchase from the Rock! The product is awesome! And the service is fast
The best mount money can buy!
The first thing is when you apply it to the windshield it stays where you put it. The movement and position are endless to a point you will find the perfect place for your device.
Love this gadget!
Strong and sturdy has won this race!! I love having my phone on this contraption! The locking mechanism is no joke for sure and knowing my phone will not fall off causing a hazard eases my driving experience. I have yet to test the windshield of the super cold temps in Wisconsin but have strong faith it will hold up. Bought another one for my wife's work truck and personal car as well!
Little tough putting the phone on there text a better time to get it on but it doesn't fall it's the best part