DISCOVER THE ROKFORM DIFFERENCE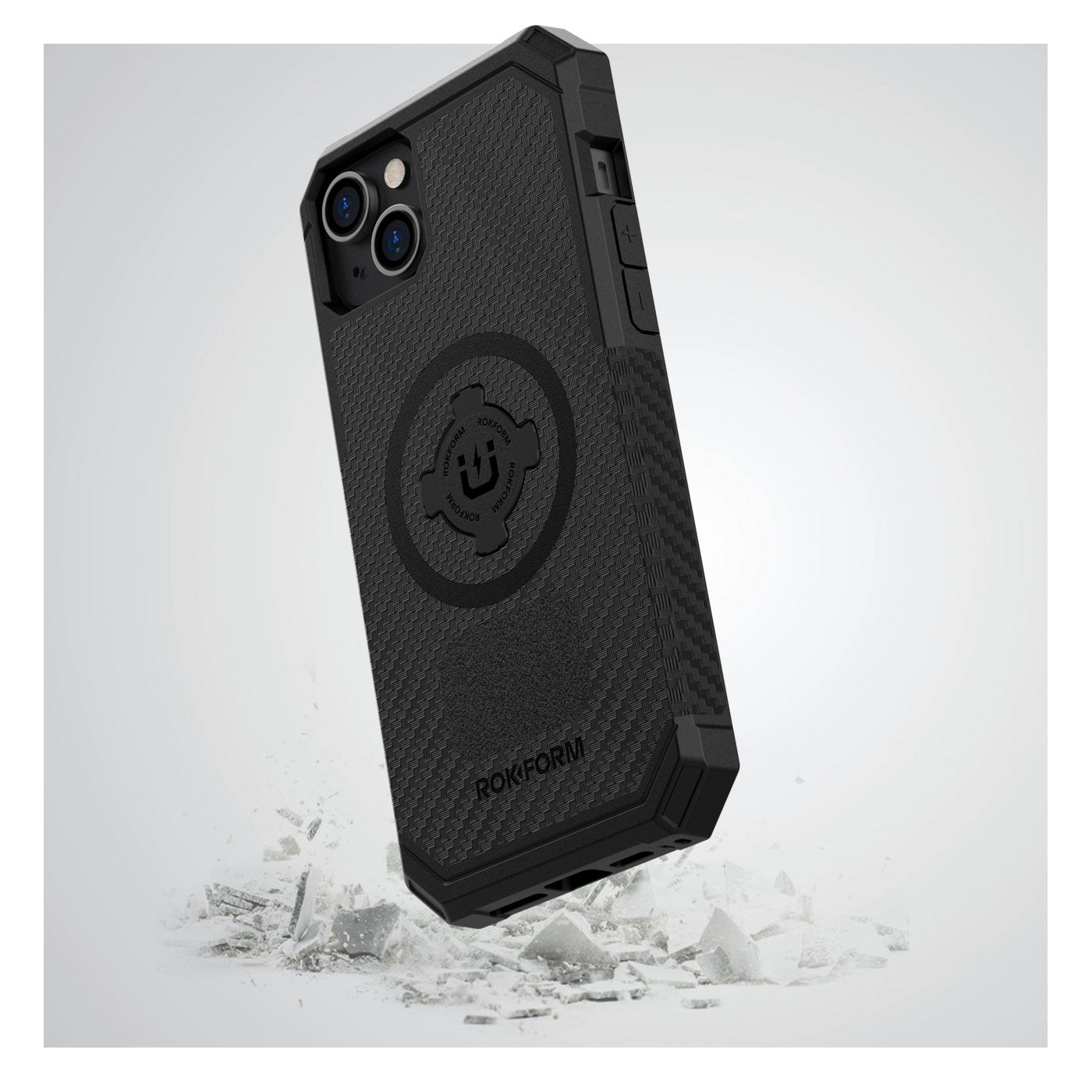 MILITARY GRADED
Military grade phone case with high-impact polycarbonate and 6 foot drop protection. Happily serving men & women in uniform.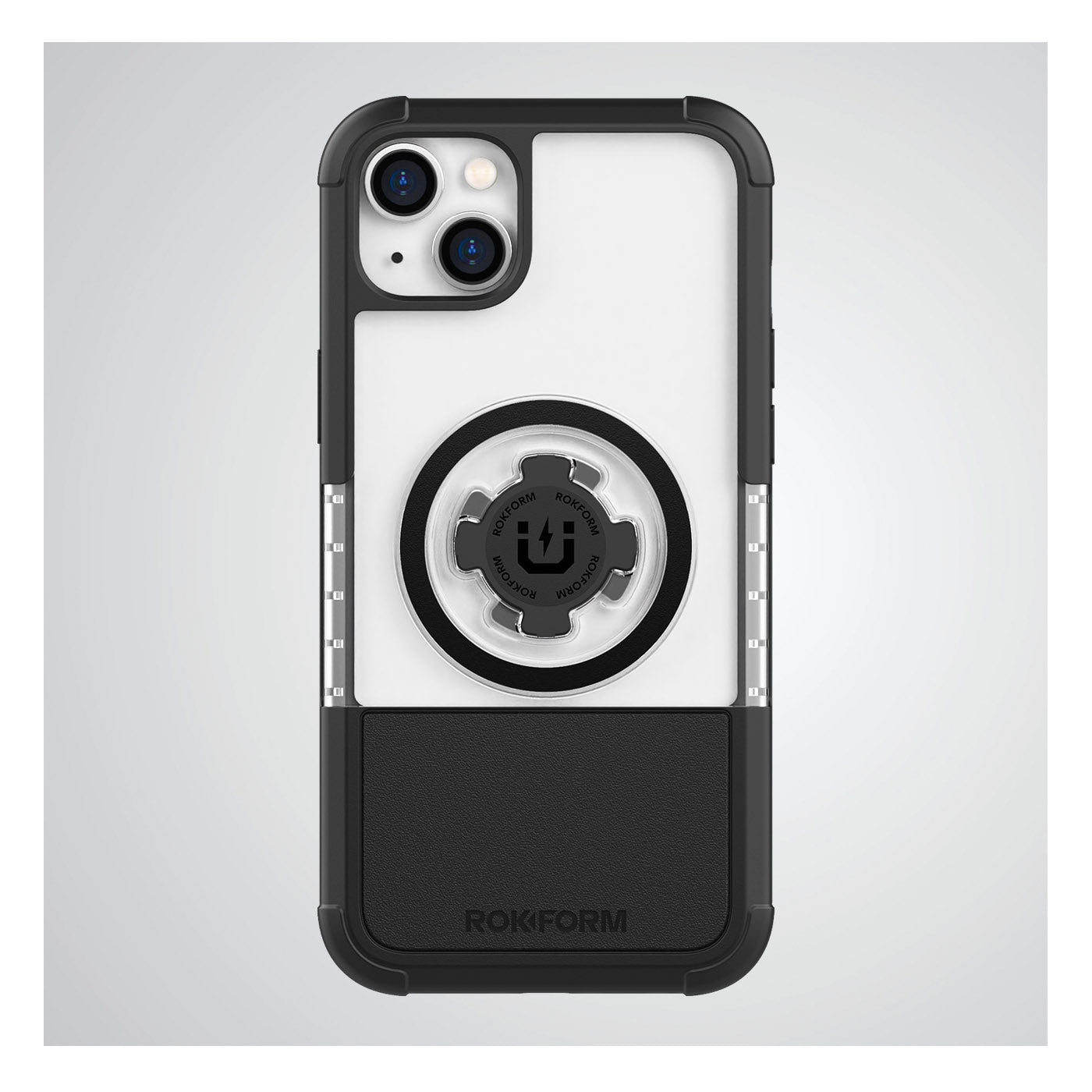 ROKLOCK™
Rokform's Rugged & Crystal heavy duty phone cases use patented RokLock™ twist lock to keep your phone steady & secure. Locked in & ready to go!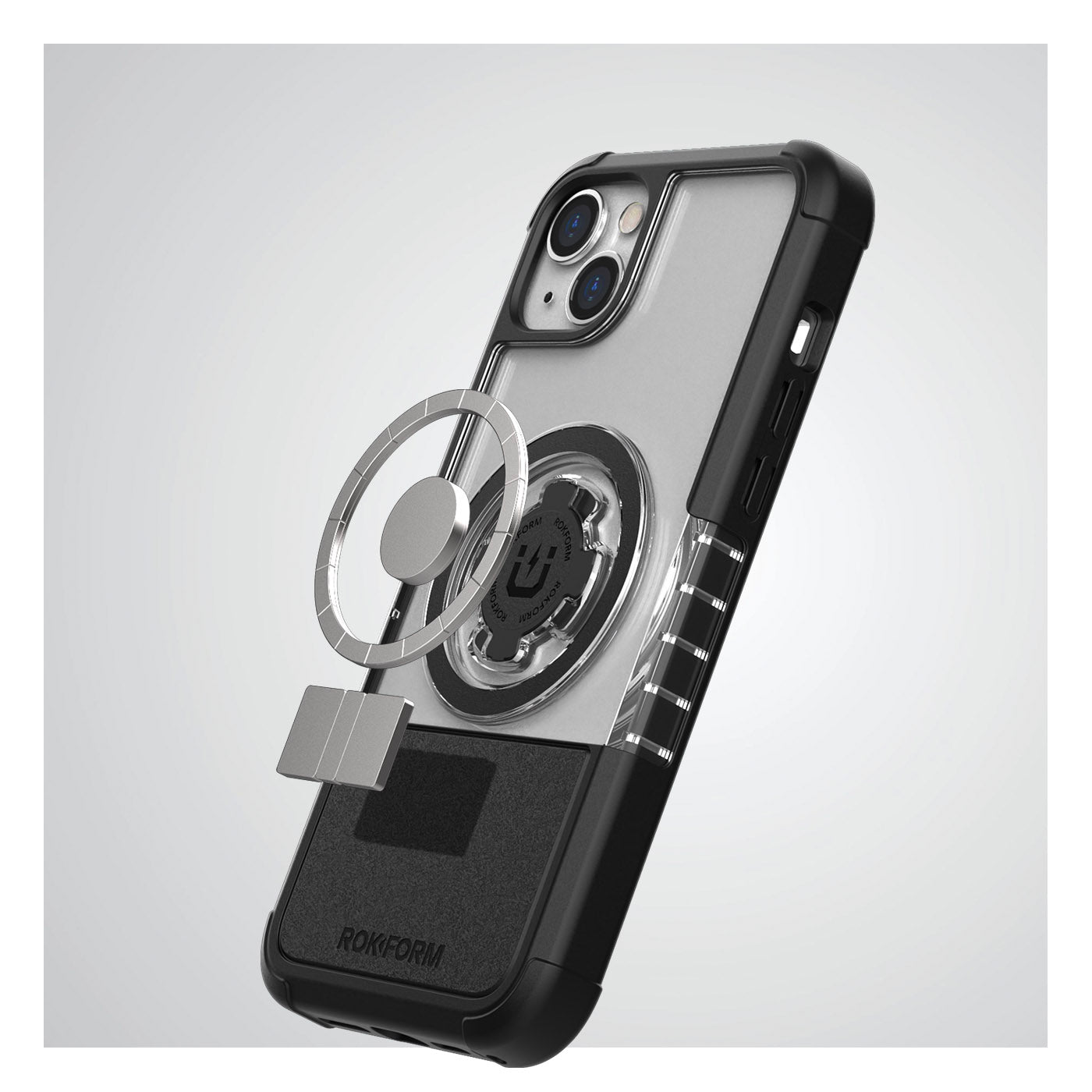 MAGNETIC
All our cell phone cases are MagSafe® compatible and come with built-in industrial-grade magnets to hold them securely in place.
Why Rokform
HEAVY DUTY PHONE CASES THAT LOOK AND FEEL GOOD
QUALITY DRIVEN - SATISFACTION GUARANTEED
CHOOSE YOUR PHONE CASE
The Rokform drop proof phone cases collection is available in three different varieties -check out our Rugged, Crystal, and Eagle 3 phone cases for ultimate phone protection and convenience.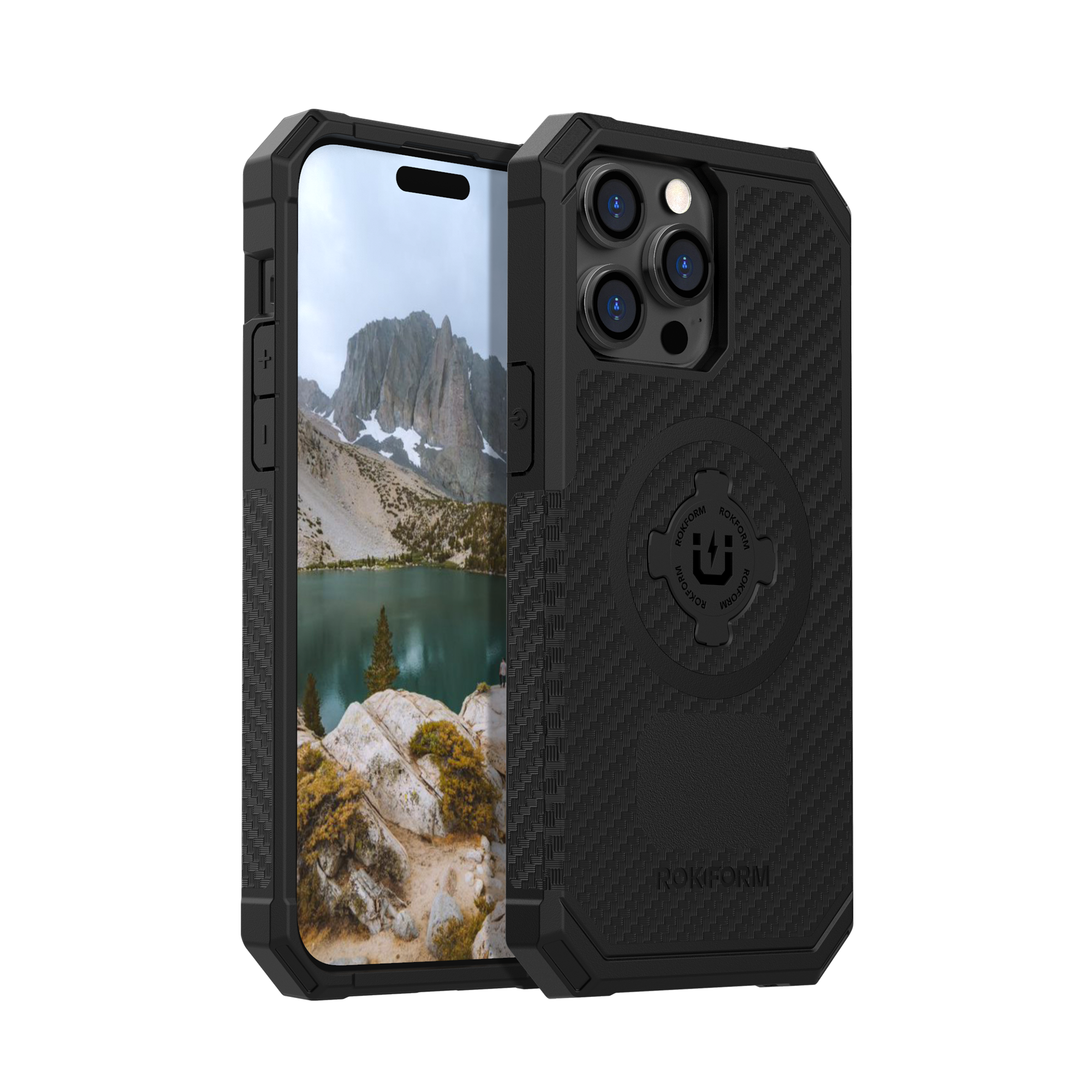 Phone Cases
Apple Rugged
Get more out of your phone with our Rugged phone cases for Apple. Military grade protection, industrial grade multi-magnet arrangement, MAGMAX™ MagSafe compatible, RokLock™ twist lock for ultimate hold, and a slim - but sturdy - fit. Available for the latest iPhone 14 models and earlier.
Phone Cases
Samsung Rugged
A powerhouse of functionality, Rokform phone cases for this Android come with 3x the magnetic hold and MAGMAX™ MagSafe compatibility. The new S23 Ultra rugged phone case adds both versatility and protection for your phone with no S pen interference from our extra strength magnetic hold. Also available for older Galaxy models.
Phone Cases
APPLE Crystal
Exclusive to Apple, our Crystal Series allows you to show off your iPhone color, without compromising away from durable phone cases. Our crystal phone cases are best sellers - combining military grade protection with personal expression. MagSafe® compatibility, built-in RokLock® Twist lock system, slim, and lightweight. Available for new and older models.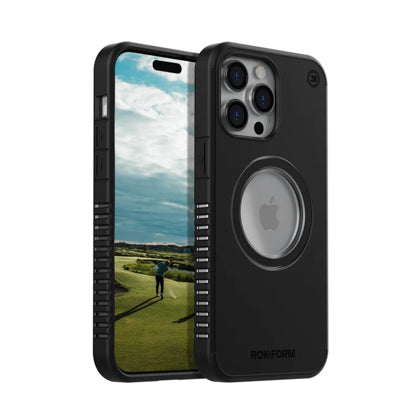 Phone Cases
APPLE EAGLE 3
Because, Golf! Our Eagle 3 phone cases are perfect for the course. Effortlessly and securely clings to cart and other magnetic surfaces, allowing you to access GPS yardage HANDSFREE and take a video of your swing. All the protection you can expect from Rokform phone cases apply!
Phone Cases
SAMSUNG EAGLE 3
Rokform's Eagle 3 phone cases ensure you never have to put your phone in your golf bag or cupholder again! Still slim, rugged, and offers military grade protection while you mount your phone case onto a magnetic surface and use your favorite GPS yardage app.
"Military grade" refers to the U.S. Department of Defense to determine an object's "environmental worthiness and overall durability of material system design." Rokform's Rugged cases exceed military standards for shockproof cases and impact protection. If you're looking for a durable phone case, you can't get better phone protection than Rokform.
Hard cases are better than silicone cases because they provide enhanced protection and a slim profile for your device. Our polycarbonate telephone cases are built to withstand damage. Each individual phone case comes with sturdy protection for your phone's corners and we offer tempered glass screen protectors to further shield your phone from damage.
A military graded phone case with a thick, bulky shells adds more weight and absorbs greater shock. If you're looking for a durable phone case, Rokform's heavy duty cases are designed in the US to protect your phone and maintain your phone's condition and looks even in challenging conditions. We number many policemen, firemen, and military personnel among our satisfied customers.
Military phone cases are built to protect your phone in the toughest conditions. If you need a strong phone case, cases labeled "Military Grade Protection" are designed to handle harsh environments, including falls, shocks, vibrations and impacts. They'll survive multiple 4-foot drops on a hard surface, including corner drops, without damage to your device.
Silicone or leather cases can only protect your phone from light bumps, scratches, and scuffs. Polycarbonate hard phone cases from Rokform can protect your phone from harder impacts. Our heavy duty phone cases exceed military drop test standards and will keep your phone safe from falls, and our RokLock™ twist lock attaches your phone securely to our car, bike, motorcycle and belt mounts.
Cell phone cases help to protect phones from scratches, cracks, drops and other types of damage. People with expensive phones should buy phone cases that protect their investment from falls or blows and offer dust and water protection. With Rokform cases, you'll sleep easier knowing that your phone has military grade protection in case of an accident.
You should choose a shock-absorbent heavy-duty phone case made of material like silicone or rubber that covers your phone's vulnerable corners. Plastic cases do not absorb shock effectively, and any impact will be transmitted to your device. We build tough phone cases for people who lead an active lifestyle and want to protect their investment from dust, water, and impact damage.
A quality phone case should last you between three to four years. Even heavy duty phone cases will rack up damage over time. When you notice that your phone case is starting to fade or peel off, it's time to replace it. Sturdy phone cases like our Rokform military grade cases should last up to several years before they become irreparably damaged.
MORE REASONS TO CHOOSE ROKFORM PHONE CASES