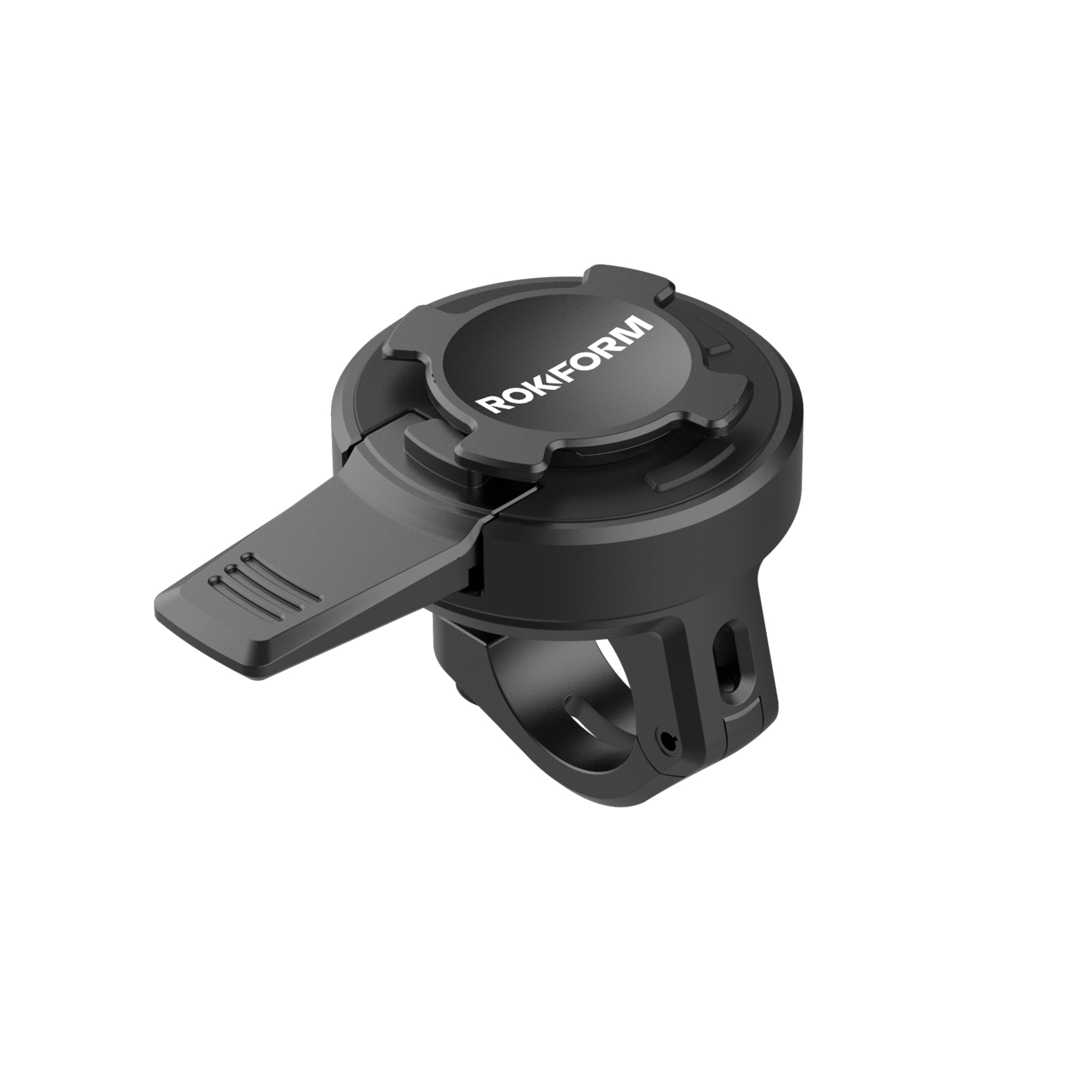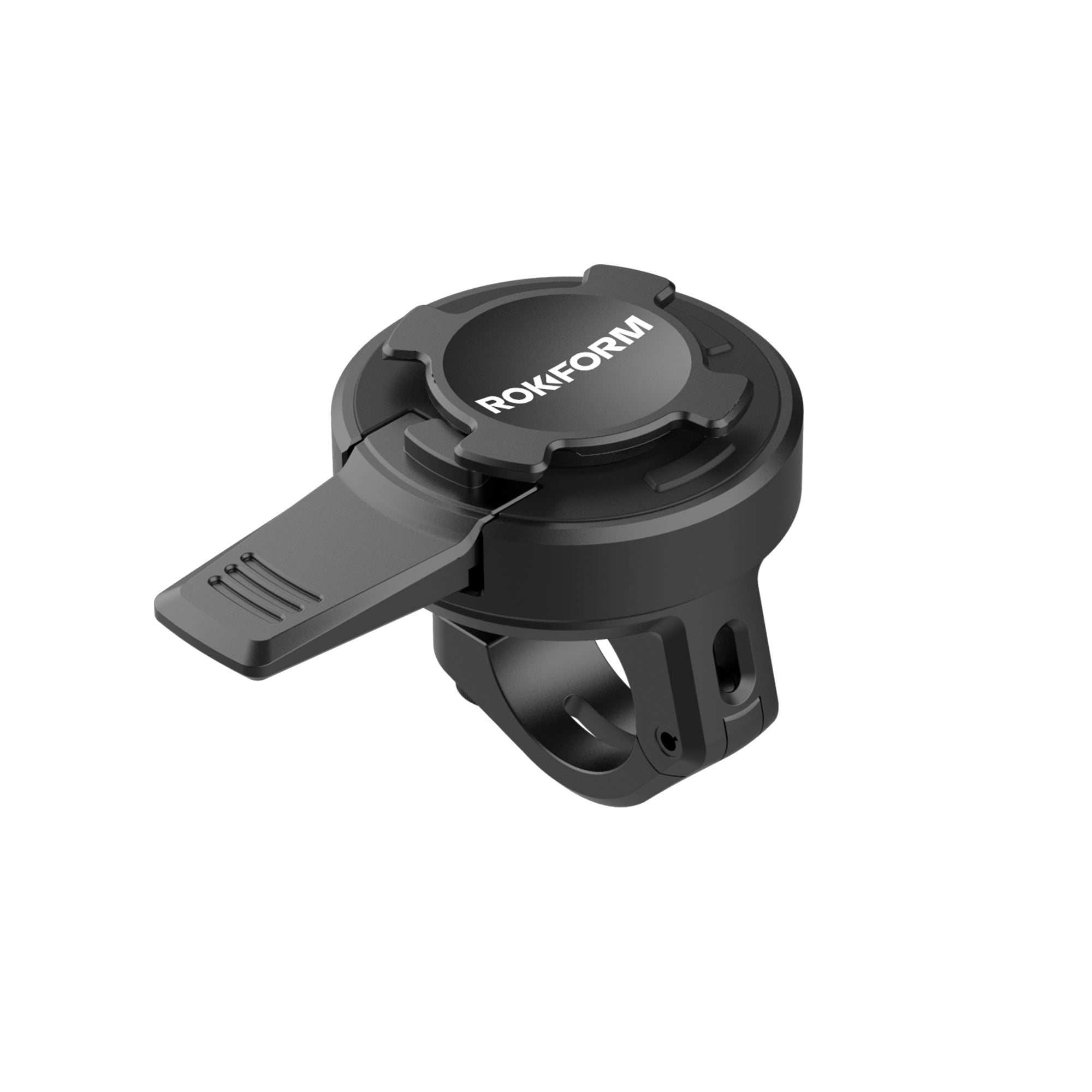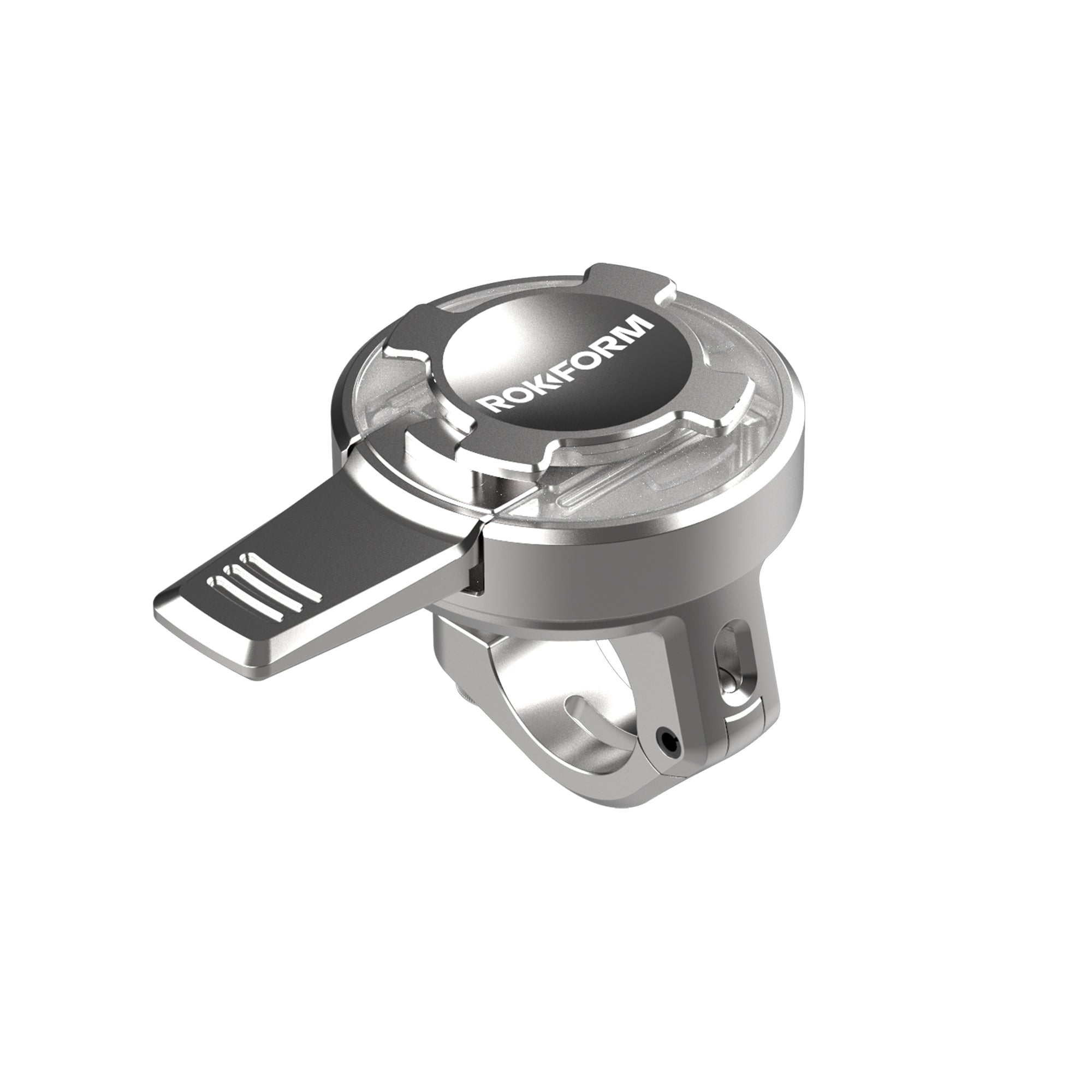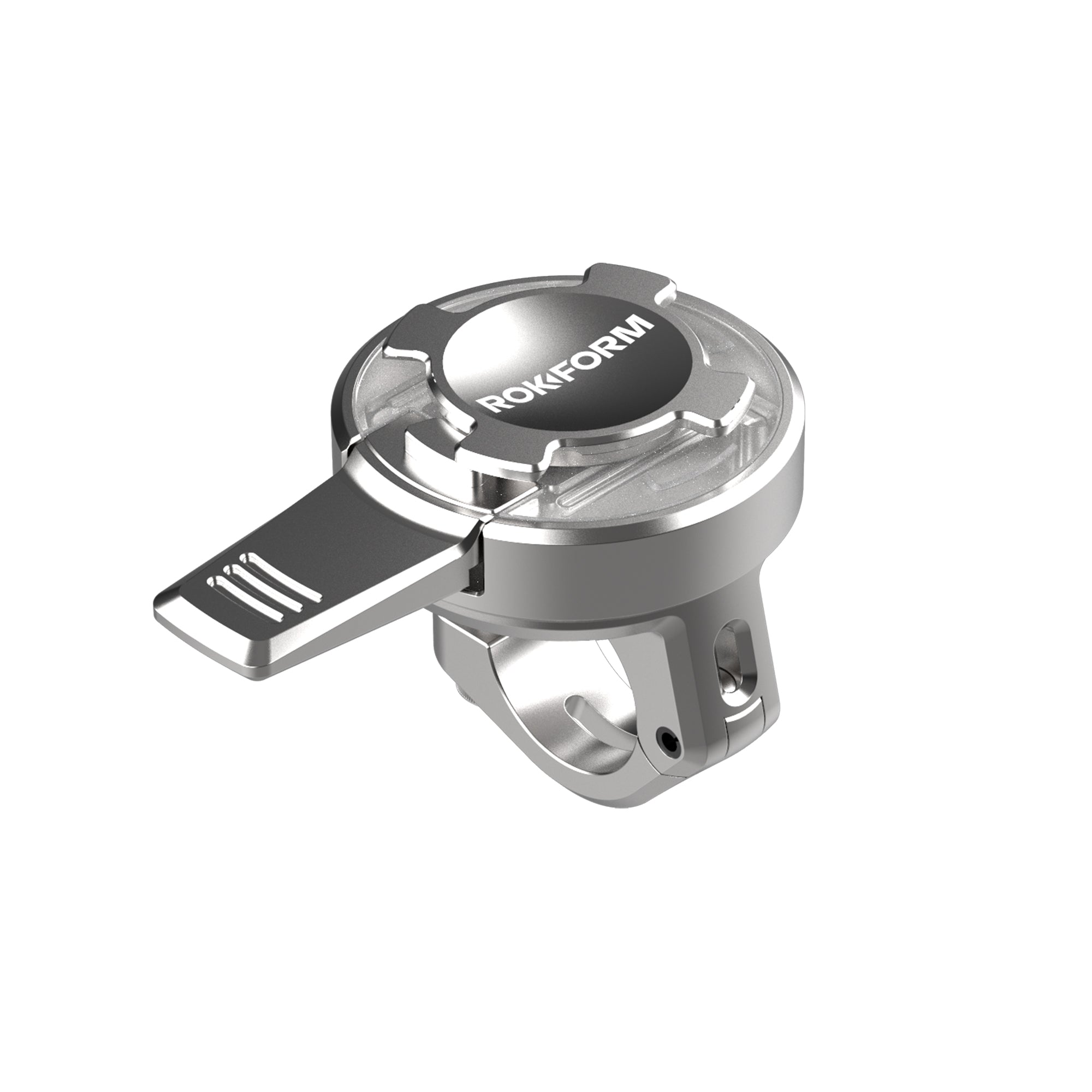 Scooter Mount
Rokform's secure, convenient twist lock scooter phone holder keeps your phone safe in all conditions. We help you enjoy traveling with peace of mind.
• Secure patented twist lock mounting
• Premium materials and construction
• Versatile fit on small bars or mirrors: 10mm (25/64"), 12mm (15/32"), 14mm (9/16") and 16mm (5/8")
• 60-Day Money-Back Guarantee and 2-Year Warranty
Still juggling your phone or constantly pulling over to check directions? Quit compromising. Introducing the ROKFORM scooter phone holder, a breakthrough in secure, versatile phone mounting. With our patented RokLock™ twist-lock technology, you won't just mount your phone—you'll lock in a lifestyle of freedom, safety, and on-the-go convenience. Our scooter phone mount is a one- time purchase that leads to long-term peace of mind.
SECURE: Patented RokLock® twist lock securely holds your phone
BUILT LIKE A ROK: Made from tough aircraft-grade aluminum, won't crack or break like plastic mounts
VERSATILE: Fits bars and mirror sizes: 10mm (25/64"), 12mm (15/32"), 14mm (9/16") and 16mm (5/8")
WORRY-FREE: Your purchase is protected by our 60-day money-back guarantee and 2-year warranty
- scooter phone holder
- DIY Installation Kit
Life's Too Short for Missed Turns!
How many times have you been riding your scooter, only to realize you missed your turn because you were fumbling with your phone for directions? With ROKFORM's scooter phone mount, those days are over. Missed turns lead to missed opportunities. Say goodbye to awkward stops and U-turns; just seamless, safe, and efficient rides every time.
Unshakeable Security—Literally
With our RokLock® tech, you're not just securing your phone; you're locking in peace of mind. With a simple twist, your phone locks securely into place, creating an unbreakable bond between the scooter phone holder and your device. Even on the roughest, bumpiest scooter rides, your phone stays put—no wiggles, wobbles, or worries.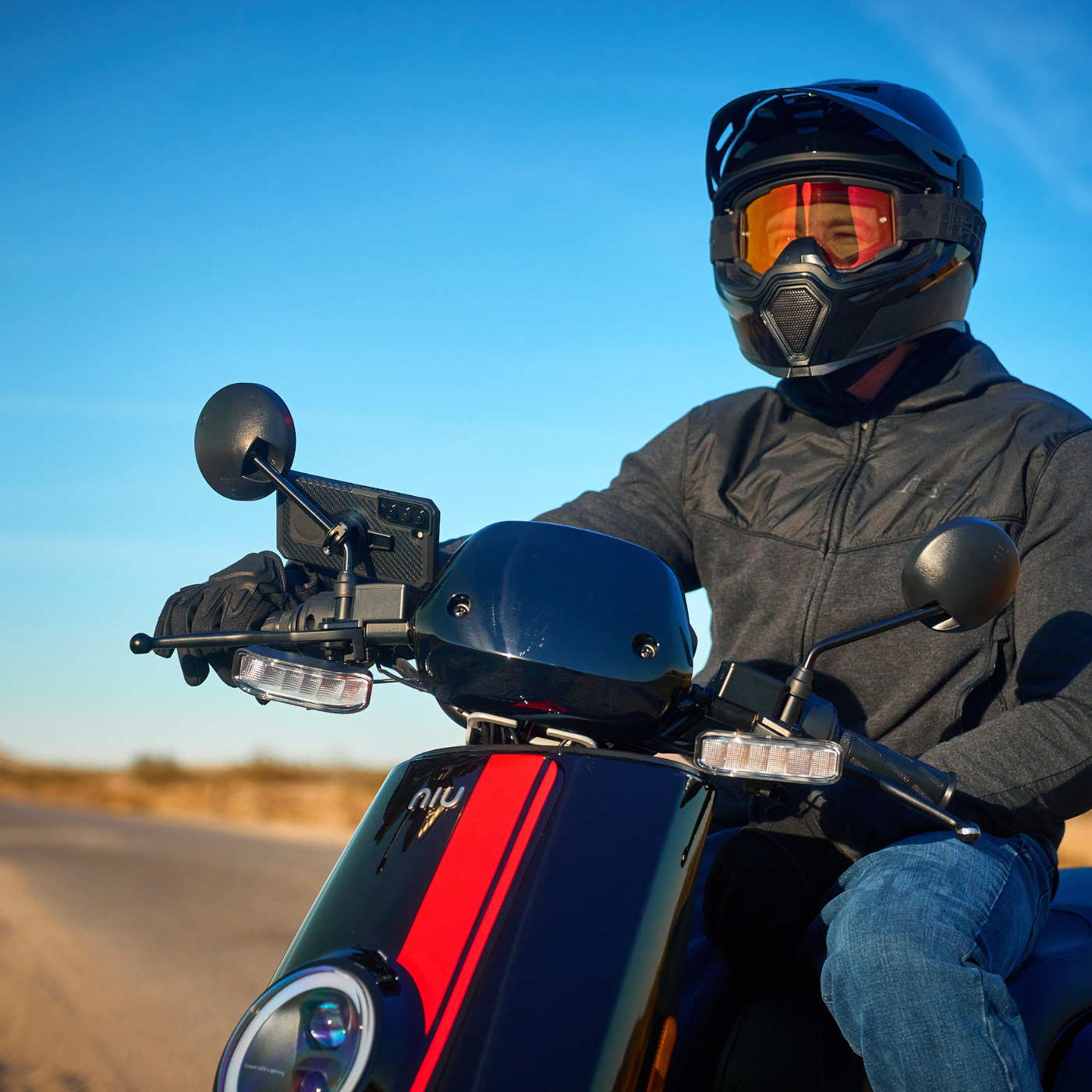 Born to be Wild, Built to be Secure
Freedom and safety don't have to be mutually exclusive. Our ROKFORM scooter phone mount lets you embrace your adventurous spirit without compromising the security of your device. This is like having a seatbelt for your smartphone so roam as wildly as your heart desires, knowing your phone is as secure as it gets.
Pain-Free Installation
Installation is often quoted as the number one reason for buyer's remorse. And who wants buyer's remorse when you can have rider's rejoice? No more fumbling with complicated instructions; use the included wrench and snap it into place in seconds. Our scooter phone holder was designed for people who'd rather be riding than reading assembly instructions.
Compatible With Almost Every Scooter
From 10mm to 16mm, we welcome all rides. This isn't your run-of-the-mill plastic holder. It's a long-lasting, aircraft-grade aluminum solution that adapts seamlessly to a wide range of bars and mirrors. Our scooter phone holder positions your phone at the perfect angle for easy, glance-and-go navigation and hands- free communication.
A scooter phone mount can be a practical addition to your gear if you prefer to have your smartphone accessible during your rides. With an electric scooter phone holder, you can ensure that your phone stays securely in place. This eliminates any unnecessary distractions and lets you concentrate on the road instead of worrying about your phone.
Your phone's safety is our top priority at Rokform. Our scooter phone mount features a RokLock® twist lock mechanism that's designed to keep your device in place, even on uneven terrain. Wherever your travels may take you, we make sure that your phone will remain securely in place throughout your journey.
We designed the Rokform mount to be versatile and compatible with iPhones and Android smartphones. Our phone holder for scooters works with all our cases for iPhones, Samsung Galaxy, and Google Pixel phones. And even if you don't have a Rokform case, you can benefit from our patented ROKLOCK twist-lock mounting with our Magnetic Universal Adapter.
Our electric scooter phone holder is safe to use, as it ensures your phone is securely in place. We build our Scooter Phone Mount with aircraft-grade aluminum to withstand the rigors of scooter riding.
Our phone mount is suitable for most small bars and mirrors. However, if you own more than one scooter, consider buying more than one Rokform scooter phone mount, or try different types of scooter phone holders for convenience and look for the experience that can suit you better.
We make our scooter phone holder with tough aircraft-grade aluminum that won't crack or break. It's built with tough aluminum that can stand up to the vibrations and shocks you experience during rides on uneven or bumpy terrain. You can rely on our tough aircraft-grade aluminum build to hold your phone secure even in the toughest conditions.
We build our phone holder for scooters to last, and we offer a warranty to prove it. Our phone mount comes with a 60 day money-back guarantee and a 2 year warranty. You can feel secure in the toughest conditions knowing that Rokform stands behind its products.