iPhone 6/6s Rugged Case
SKU: 302243
Designed for the iPhone 6/6s. Simple and quick snap in installation with easy access to all ports and buttons.
Crafted from durable anti slip TPU Rubber and Tough Polycarbonate the Rokform Sport Case provides 6 sided protection to exceed Military specifications MIL-STD 801G-516.6. Shocks and drops are no problem.
Patented Twist Lock makes your phone the Swiss army knife of iPhones with more than 10 twist lock mounting accessory options available to enhance your iPhone's capability. From car and bicycle mounts to golf accessories and more.
Stick your phone almost anywhere with our proven safe rare earth magnet specially designed and safe for all iPhones. The integrated and removable magnet is amazingly strong and offers hundreds of everyday magnetic mounting possibilities.

iPhone 6/6s Rugged Case
Safe Neodymium Magnet

Frequently Asked Questions

What happens when I order?

As soon as you place your order we will start preparing your order for shipping.
You will get a confirmation email right away. As soon as we start preparing your order you will get a second shipping email with a tracking number.
Within 5 business days you will be able to start enjoying your new Rokform Product.

What if I change my mind?

We have a 60 day 100% Money Back Guarantee. To learn more about this guarantee please see our Return Policy.

What if I have a problem?

We have a 2 Year Warranty to make sure that you have the best Rokform experience. Our Customer Service team is here to help drop them a line using our Help Desk.
 MADE FROM PREMIUM MATERIALS
Known for a superior level of protection that is the result of high-impact polycarbonate construction, the Rokform Rugged Case for iPhone 6/6s is the perfect choice when you're shopping for an ultra-protective case for iPhone. Specially designed for the active lifestyle, the iPhone 6/6s Rugged Case encompasses multiple layers of defense against drops, utilizing a shock absorbing soft inner liner, and a tough outer clear polycarbonate shell.
---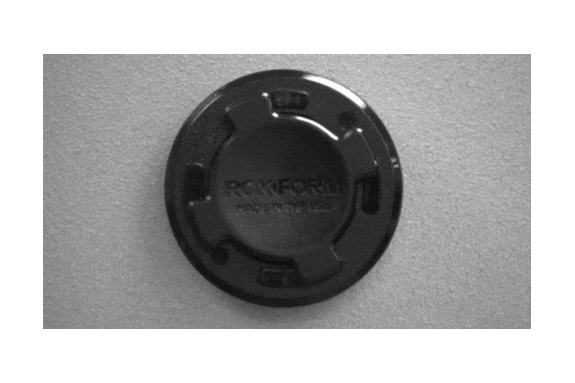 THE #1 MOUNTABLE PHONE CASE
The Rugged and Mountable iPhone 6/6s Case also includes Rokform's signature integrated mounting system (RokLock). The RokLock gives you the power to mount your device to an assortment of accessories that include bicycles, motorcycles, car dashes, strollers, and golf carts.
---
 ROKSAFE MAGNETIC MOUNTING
Since 2011, Rokform has been the pioneers of Safe Magnetic Mounting for iPhone. The iPhone 6/6s Rugged case features a snap in Roksafe magnet, which you can use to mount your device to any magnetic metal surfaces or one of our magnet mounts. It is guaranteed safe, and will not affect your GPS, Bluetooth, Wifi, Credit Cards, Apple pay, Data Transfer or Camera.
---
 BEYOND PROTECTION
The Rugged Case for iPhone 6/6s Plus has been thoroughly tested to ensure you have the most protective case possible. It has been drop tested and exceeds Military Grade Standards.
---
 SPECIALLY DESIGNED TO PROTECT YOUR SCREEN
The design of the Rokform iPhone 6/6s Plus Rugged Case features a 4-Point Protective Rear Guard which helps you maintain a scratch free phone. The wrap around feature gives your iPhone a slight lift off whatever surface it is placed or dropped on, helping you avoid scratching or even shattering your screen.
---
 EASY ACCESS
Perfect for use with your Beats by Dre, the iPhone 6/6s Plus Rugged Case by Rokform features oversized charge and headphone jack openings, which are compatible with all your favorite iPhone accessories.
---
 COMPACT DESIGN
The Rokform iPhone 6/6s Plus Rugged case is lightweight and compact. It can easily fit in any pocket, so you'll never have to worry about the bulk of carrying around this protective case.
---