iPhone 6/6s Crystal Case with Sticker
SKU: 302220-PAIS
Beyond Protection: Tough polycarbonate clear shell, shock resistant reinforced corners, 6 foot drop tested
#1 Phone Mounting System: Rokfsafe magnetic mounting and Roklock quarter turn mounting system makes this case compatible with all Rokform accessories
Sleek Design: Slim and lightweight, perfect for use on the go

iPhone 6/6s Crystal Case
Fashion Sticker
Safety lanyard
Safe Neodymium Magnet
Magnetic Car Mount

Frequently Asked Questions

What happens when I order?

As soon as you place your order we will start preparing your order for shipping.
You will get a confirmation email right away. As soon as we start preparing your order you will get a second shipping email with a tracking number.
Within 5 business days you will be able to start enjoying your new Rokform Product.

What if I change my mind?

We have a 60 day 100% Money Back Guarantee. To learn more about this guarantee please see our Return Policy.

What if I have a problem?

We have a 2 Year Warranty to make sure that you have the best Rokform experience. Our Customer Service team is here to help drop them a line using our Help Desk.
 MADE FROM PREMIUM MATERIALS
Known for a superior level of protection that is the result of high-impact polycarbonate construction, the Rokform Crystal Case for iPhone 6/6s is the perfect choice when you're shopping for an ultra-protective case for iPhone. Specially designed for the active lifestyle, the iPhone 6/6s Crystal Case encompasses multiple layers of defense against drops, utilizing a shock absorbing soft inner liner, and a tough outer clear polycarbonate shell.
---
 EXPRESS YOURSELF
Rokform's most popular shock-proof case for the iPhone 6/6s, is now customizable with our 14 high quality vinyl fashion trendy and unique sticker designs. It so easy to express your personal style: just install your sticker on your device, slip your clear case on, and you're ready to Rok!
---
 THE #1 MOUNTABLE PHONE CASE
The Crystal iPhone 6/6s Case also includes Rokform's signature integrated mounting system (RokLock). The RokLock gives you the power to mount your device to an assortment of accessories that include bicycles, motorcycles, car dashes, strollers, and golf carts.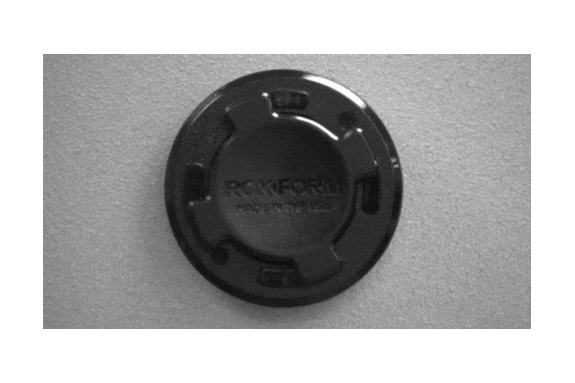 ---
 ROKSAFE MAGNETIC MOUNTING
Since 2011, Rokform has been the pioneers of Safe Magnetic Mounting for iPhone. The iPhone 6/6s Crystal Case features a Roksafe magnet, which you can use to mount your device to any magnetic metal surface or one of our magnet mounts. It is guaranteed safe, and will not affect your GPS, Bluetooth, Wifi, Credit Cards, Apple pay, Data Transfer or Camera.
---
 BEYOND PROTECTION
The Rokform Crystal Case for iPhone 6/6s has been thoroughly tested to ensure you have the most protective case possible. It has been drop tested and exceeds Military Grade Standards.
---
 SPECIALLY DESIGNED TO PROTECT YOUR SCREEN
The design of the Rokform iPhone 6/6s Crystal Case features a 4-Point Protective Rear Guard which helps you maintain a scratch free phone. The wrap around feature gives your iPhone a slight lift off whatever surface it is placed or dropped on, helping you avoid scratching or even shattering your screen.
---
 EASY ACCESS
Perfect for use with your Beats by Dre, the iPhone 6/6s Crystal Case by Rokform features oversized charge and headphone jack openings, which are compatible with all your favorite iPhone accessories.
---
 COMPACT DESIGN
The Rokform iPhone 6/6s Crystal Case is just that- slim and compact. It can easily fit in any pocket, so you'll never have to worry about the bulk of this protective case.
---
 MAGNETIC CAR MOUNT INCLUDED
Mount your phone to just about any flat, hard surface with a Polycarbonate Magnetic Mount that's included with your iPhone 6/6s Crystal Case, for a completely hands-free experience. This discreet magnetic mount works with a Magnet Kit and is incredibly easy. Simply peel to reveal the 3M™ tape, stick to a clean, flat, hard surface, and let the magnets get to work.
---
 INSTALL VIDEO
Watch this video and for simple and easy instruction on how to install your graphic on your iPhone 6/6s or iPhone 6/6s Plus
This versatile case will protect your phone for ever. Lightweight and looks fantastic!
I ordered this case for my old 6 plus along with the bike mount. One of my best purchases ever. The phone case just looks beautiful. The buttons are very easy to press and charging, speaker ports are cut out well. Overall feels very premium and lightweight. The extremely strong magnet on the back is just a brilliant idea as I have it stuck to almost anything metal at home. This goes well with the mount for my bike. Feels solid and will never fall off. Quality materials. Makes me wish I saw this case and mount years ago. I will be back to buy another case for my new phone soon. Thank you Rokform!
Magnet mount FTW
I like the magnet mount case so much this is my second purchase. Case seems resilient, but i haven't suffered any hard drops yet (although my first Rokform kept it safe for years). My only complaint, is that the case is sleek but the magnet protrudes. When it is set flat on my desk and you got to fingerprint unlock or type it rocks considerably. I added a small cabinet drawer stopper to the back to make it 'level'. That might just be a specific complaint from me.
Still have it.
I purchased my red and black rugged case January 2016. It still works great. I'm in construction so it gets banged around a lot. Can't tell by looking at it though. I've dropped it a few times and no damage to my phone. Having it 2 1/2 years I think maybe I should change it up with the crystal one because there are no more choices. Still thinking on that one. The magnet on the back is amazing. I stick it on my refrigerator and plug it into the charger only problem is sometimes I forget where I put it. LOL Especially when I'm working in someone else's kitchen and I'm getting a lot of texts I can just stick it to their refrigerator. Only thing is I wish they made a cover for the charging port and made the charging port little narrower so it's easier to get my charging cable in.
Great case and great mount!
The perch mount for my Harley Road Glide holds my phone tightly. I'm never worried about it vibrating loose. The mount also blends in perfectly when the phone isn't in the mount. There isn't a better mounting system!
Best case ever
Product is amazing. Never thought having a magnetic phone case would come in so handy while I'm working on air conditioners in the ceiling
I love it!
I continue to be amazed at the quality and design of your phone cases. My IPhone and my daughter's iPhone are well protected!
Love It!
I'm a repeat customer because their products are excellent!
Awesome low profile case
Excellent fit and finish for my XR. Very happy